Simple Tips for Choosing and Styling a Sofa + FAQ
The sofa is probably the most frequently used piece of furniture in your home. It is your go-to piece of furniture for lounging, watching TV, entertaining family and friends, reading, having your cup of coffee, and even sleeping, so it makes perfect sense to do your research before committing to one. When it comes to its style – that's all on you, but when looking for a quality-made sofa, there are some criteria you can use to ensure you're getting your money's worth.
The first thing to consider is whether you want a fabric or leather sofa?
How to Choose Sofa Fabric?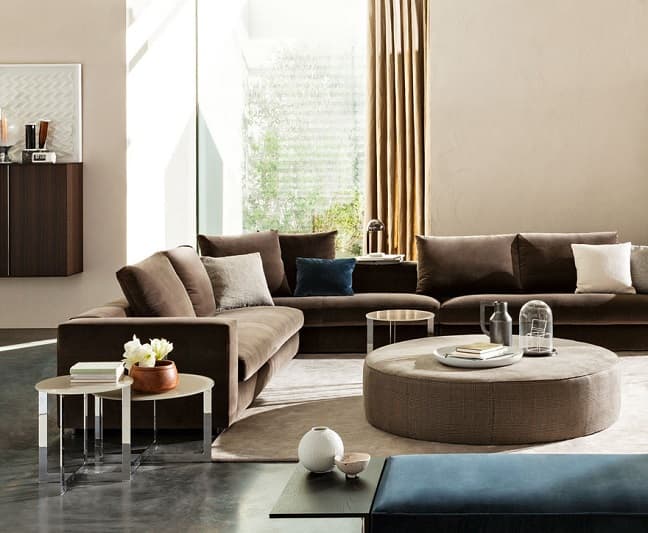 Whether you decide to buy your sofa online or from a brick-and-mortar store, you will come across plenty of fabric options that combine good-looks with durability. The way you plan to use your sofa will dictate the best choice of material for it. For example, will you place the sofa in a busy room where you entertain and where food and drink will, inevitably, be spilled? Or will you use the sofa in your home office?
Luxurious, textured blends of wool are most suitable for occasionally used rooms. If you have children or pets, smooth cotton fabric is the winning choice as it can be washed frequently. Other durable fabrics that will work wonderfully in a busy living room are corduroys and microfibre blends. Velvet and chenilles are very demanding, which means they don't suit every occasion.
If you have allergies, you may want to stay away from natural blends and fluffy textures. Although these fabrics are pleasingly tactile, their long natural fibres are perfect depositories for dirt, dust and pet hairs. Smooth, synthetic blends are a better choice for you. There are many clever blends on the market, with faux suede being one of the most popular options.
How to Choose a Leather Sofa?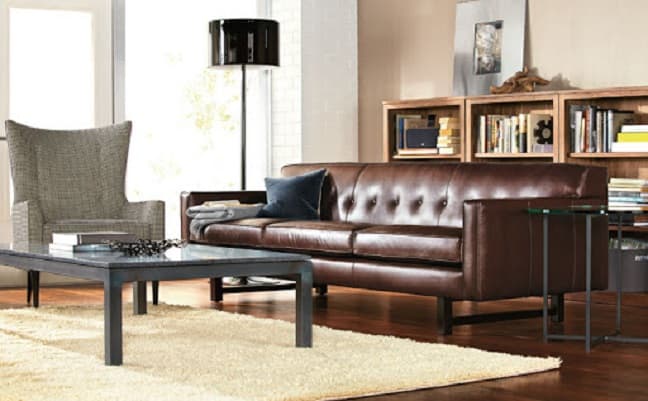 There may not be as many options for leather sofas as there are for fabric ones, but in many cases, leather sofas are the obvious right choice. Genuine leather is divided into two main types during the tanning process: the top grain and the bottom split. Make sure you choose a sofa made from grain leather as it tends to be much stronger than split leather, which is more fragile, unstable and liable to stretching. Split leather has no grain and is not meant for furniture. Look for full-grain, corrected, or semy-corrected grain leather, which fall under the category of genuine top grain leather. When in doubt about its authenticity and quality, look for tiny imperfections. Real leather will never be smooth. The natural grain will have grooves and unevenness, which is a sign of genuine quality.
Are Recliner Sofas Durable?

On average, you can expect recliner sofas to last about 10 years with regular use. An infrequently used piece may last for years to come while one that's exposed to the chaos at home with kids and pets running around and jumping on it may not last quite as long. One thing is for sure though – the higher the quality of the sofa, the longer you can expect it to last, hence the importance of knowing what to look for when shopping for a reliable recliner.
Although comfort is important, there are some other things that you will want to consider when buying a recliner sofa – such as its shape and cushion density. Furthermore, you will want to pay special attention to the reclining mechanism; you should go with a handle-operated mechanism over one that relies on you pushing back. The hand-operated one usually lasts longer.
How to Pair Chairs With Sofa?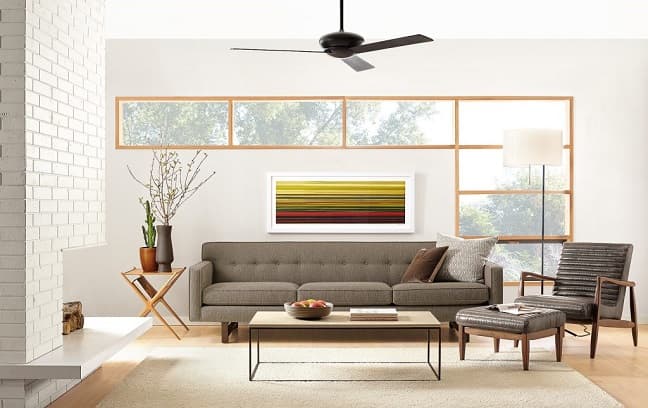 As you may have seen in interior decor websites and magazines, the days of wearing three-piece suites are gone. Today it's all about beautiful sofas teamed with elegant armchairs to showcase your style and make comfort the focus right from the start. Pick out designs, fabrics and colours you love and bring them together with a dash of carelessness. This will work best if you follow the following basic rules:
Scale – your chairs shouldn't be petite if you have a massive sofa. They should complement each other in scale and be pretty much in the same size.
Fabrics – although this rule can sometimes be broken, generally you want the pairing to have two complementary fabrics. Avoid pairing a leather couch with a set of leather chairs, or a velvet couch with two velvet chairs. The same applies to patterns. If you have a patterned sofa, then get solid chairs. As mentioned, this rule can be broken, but it's a bit harder to pull off, so play it safe by sticking to the rule.
Seat Height – This is an important rule that a lot of people forget when choosing their couch and chairs. The seat height of the sofa and chairs shouldn't differ more than 10 centimetres. This means if the seat height of your chair is 40 centimetres the seat height of your sofa should be as close as possible to that. This will prevent you and your guests from being at differing heights when sitting together.
Legs – If your sofa is quite heavy and boxy, consider pairing it with a chair that has a longer leg profile to balance out the visual weight. Or vice versa, if your chair is really heavy, then look for a sofa that has legs so that neither feels too heavy or too light.