History of Coffee Tables & Tips on Buying This Exquisite Centrepiece
As the most popular beverage nowadays, coffee sure makes the world go round. Think about it, how many people would go to work with a frowning face and not feeling their best if they didn't take their morning dose of coffee? Well, quite a lot. Other than the boost in energy and productivity, this beverage is beneficial for fat burning since it can boost the metabolic rate, it's helpful with improving physical performance. And since it contains essential antioxidants and nutrients (vitamins B2, B3, B5) it's great for lowering the risk of diseases like type 2 diabetes, dementia, Parkinson's, heart diseases, as well as several types of cancer.
Popular as it is today, coffee has been popular in the past too, centuries and centuries ago. But perhaps the notable influence on culture and lifestyle happened when it made its way in the life of Europeans in the 16th century, mainly through the influence of the Ottomans. It was then when drinking coffee became a social practice outside as much as at home, around the coffee table.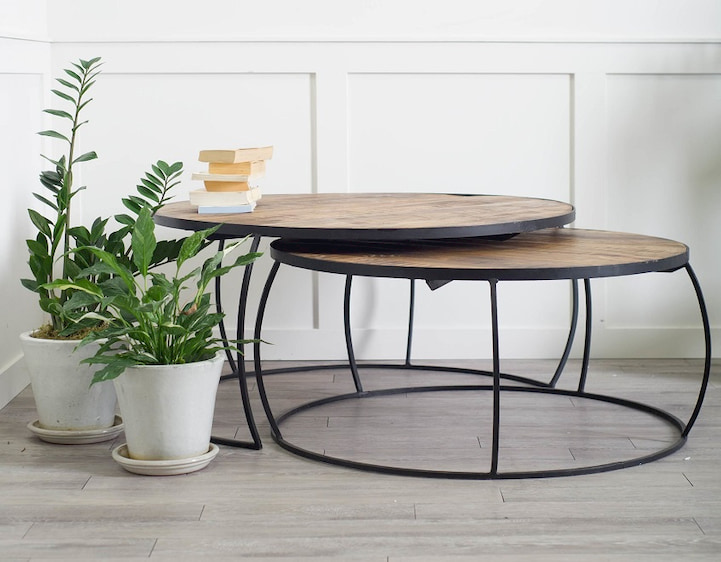 The biggest boom with the beverage happened in the following centuries when the first coffee houses were opened, and it was at around this time the term 'tea table' was replaced with 'coffee table' and this proves just how important it's become.
Fast forward to today, there is a great abundance of modern coffee table options, available in different sizes, designs and materials, like wood, glass and metal. These units can play a great role in the interior design of our living room, turning the ambience into more welcoming and warmer. These tables can serve various other purposes since they can be used for more than just serving coffee. Your coffee table can be the perfect spot to showcase your collection of magazines, some of your favourite books, beautiful vases, frames and candleholders or flowers and fruit decorations.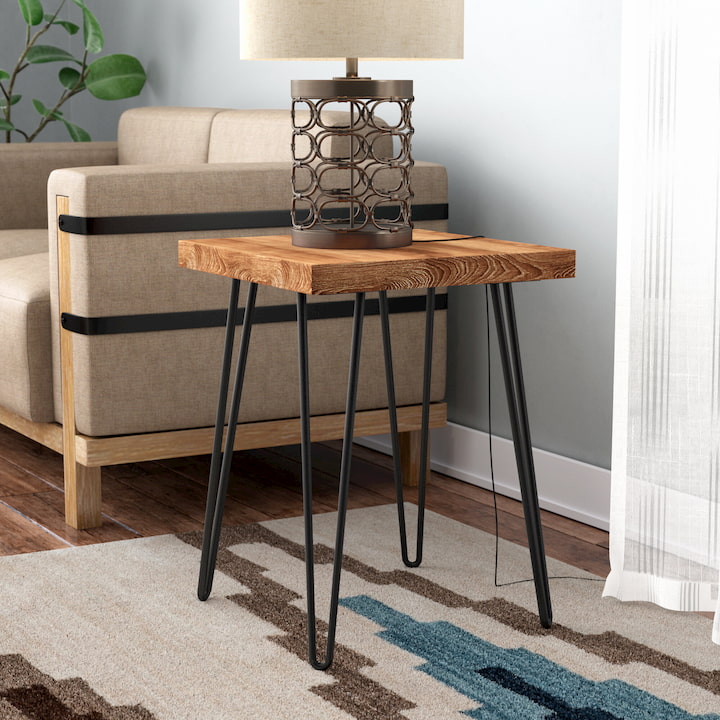 The Size
Since coffee tables don't come in one size only, it's crucial to consider how much available space you have in your home for this unit. Also, consider your interior design's style. There's too much at stake for you to risk getting a modern coffee table that doesn't exactly fit in the interior. So before you buy a certain piece just because of how eye-catching it appears, think about the size of your living room and its overall style.
When it comes to the coffee table's height, it depends on what you're going to pair it with in terms of seating. For instance, whether it's a sofa or a pair of armchairs, you need to measure their seat's height, cushions included, to be able to choose the right coffee table height.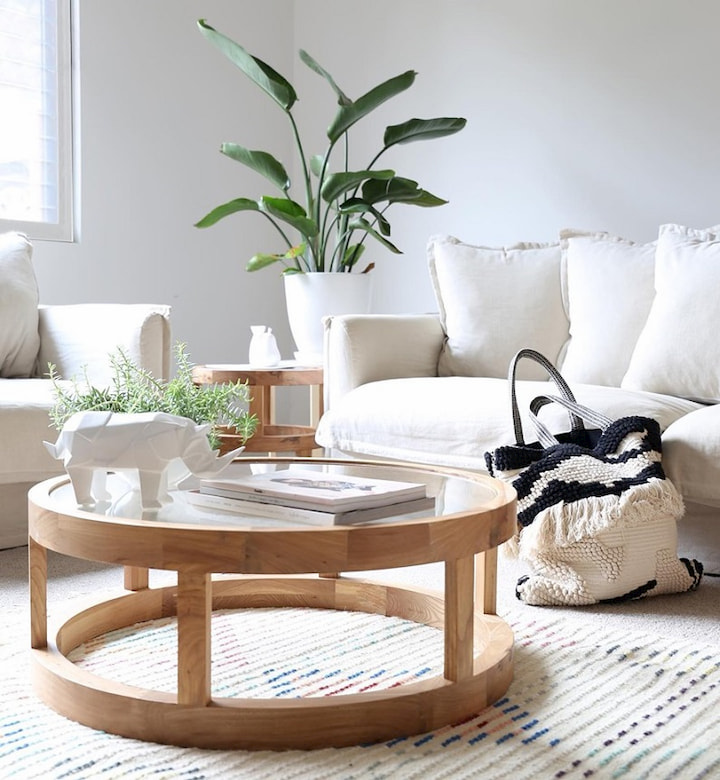 The Shape
Same as the size, the shape is an aspect that shouldn't be overlooked simply because getting the wrong one can cram up your space easily. Plus, it can add to the visual mess instead of making your living room more cohesive. If you're still wondering what shape coffee table should I get – we've got the answer. If you want to go for a classic shape, a rectangular or an oval coffee table is an ideal choice. These are also suitable for smaller living rooms
In addition, consider how you'll be using your modern coffee table. If you plan on frequently entertaining, instead of a rectangular or a square table, you'll benefit more from a circular model. Furthermore, if you have kids and you're afraid they might get hurt accidentally while playing at home, then it's best to avoid tables with corners and stick to the round shape.
The Design
This refers to the legs of the table and the support they provide as much as it does to the materials. The material plays a great role in creating the ambience of the room. The legs and the support have a role in the living room's traffic, i.e. how easy it is to walk by the coffee table without stubbing your toes. Keep in mind – the sturdier the legs, the more support the table will have for you to put your feet up.