The Benefits of Buying Your Furniture Online
In every person's life, there comes a time when you'll need to shop for furniture. This could be once you're fresh out of college, or when you're starting your own family. Regardless, furnishing any space tends to be a stressful and time consuming task if you've never done it before. You can find yourself going from store to store, stumbling upon the same stuff over and over again, and just feel stuck. But it doesn't have to be this way! Not when you have the option to shop furniture online.
In this day and age, almost everything is done over the Internet. From online dating to e-banking, and of course online shopping– everything is much faster and less stressful when it's done from the comfort of our own homes. And most online furniture stores try really hard to make the experience more pleasant for you. It's easy to shop when you have an unlimited choice of products sorted out in categories, and the ability to filter your search precisely for the items you desire. Saving yourself the time and effort by shopping online, allows you to focus more of your attention on other home furnishing tasks, like for instance measuring for your kitchen counter.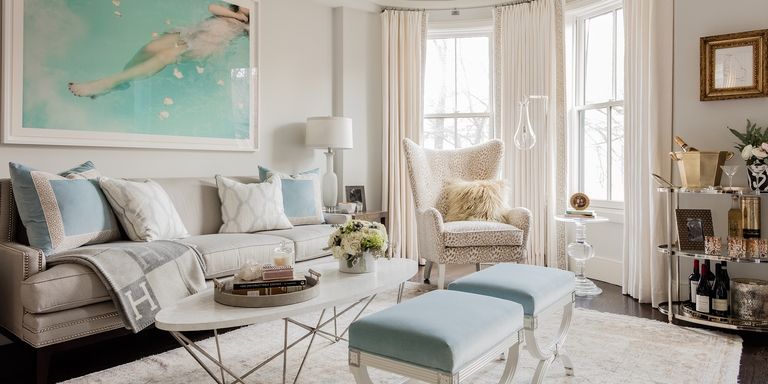 The thing I love the most about online furniture stores is that you have a clear view of everything they offer, with the option to save the items and then compare later. This also means it's a lot easier to compare different stores in order to get the best deal and find attractive discounts. Many stores even offer a multi-purchase discount. Meaning, when you buy a number of things you can get a price deduction. I can't tell you how many times I've gotten my hands on some impressive pieces and manage to save on money this way.
A good tip when buying furniture online is to start with the big pieces and splurge on the ones you plan to use most frequently. You need to feel as comfortable as possible in your new home, so don't be afraid to sink most of your money into beds, living room seating and dining room sets. Once you have everything needed for a comfortable lifestyle, you can be free to disperse your money on things like décor, rugs, plants and other things that give the space more character.
Where you'll do the most of your shopping should depend on your personal taste, quality expectation and budget. If you're on a budget, the internet is a great place to explore secondhand stores, antique stores, and online sites like Craigslist where you can often find top-dollar furniture at bottom-dollar prices. Never buy from stores where furniture is not the primary line of business. Always buy your things from online stores that will stand behind their product and give you a refund or replacement in case there's a problem with your purchase.