Laminate Flooring: Naked Floors Never Looked So Good
Minimalism is a style that's found its way into art, music, literature, and of course interior design. Today, simplicity and elegance are the two most valued qualities when it comes to home décor. That's precisely why more and more people nowadays decide to forgo certain unnecessary furnishings. As you may probably already know, carpets and rugs are among them.
Yes, rugless rooms are extremely hot right now. If you want to follow this trend, you should make sure you pick the right flooring options for your home. Read on to find out why laminate flooring might be precisely what you need.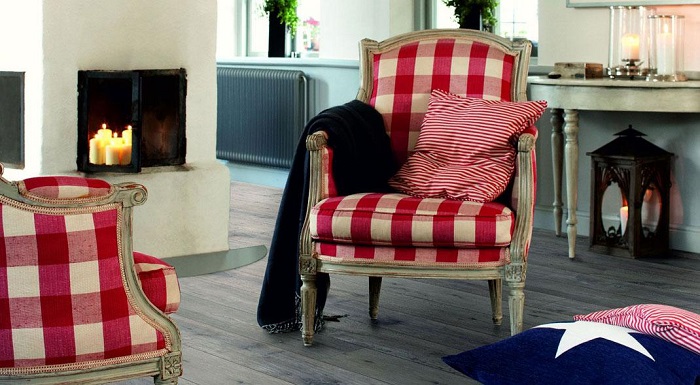 First of all, laminate floors are stylish and highly versatile. Today's laminate floors can imitate the look of dozens of different natural hardwood materials. There are many reputable suppliers and manufacturers that offer high-quality and tastefully designed longboard laminate flooring solutions for domestic flooring needs. The longboard laminate flooring is an extremely popular flooring option because the wide laminate planks can add interest underfoot and provide a superior finish without any assistance.
Another strong reason to opt for laminate flooring is the fact that laminate is one of the most durable flooring materials. Laminate floors are not only scratch resistant, but they are also resistant to impacts and stains. No wonder high-end laminates reign in so many kitchens nowadays as well as in homes with kids and/or pets.
Laminate flooring is also really easy to install. Since most laminate floors are floating, they don't have to be nailed, stapled, or glued to the subfloor. Laminates can be installed over practically any type of subfloor, including concrete, wood, and previously installed vinyl flooring. In addition to this, laminate floors are an amazing flooring solution for areas where hardwood flooring isn't suitable, such as in below grade installations.
Low maintenance is another advantage of laminates. Laminate floors come with a wear layer that protects the material from stains and food spills. This makes cleaning laminates an absolute breeze. In order to keep laminate floors grit- and dirt-free, regular sweeping or vacuuming is a must.
Believe it or not, aesthetic appeal, durability, easy installation, and low maintenance aren't all of laminate's assets. Laminate floors are also naturally resistant to the growth of mold and bacteria. This is so because there are no places to trap dust and other allergy-causing particles. Those who are a bit skeptical or simply want to create the safest possible home for themselves and their loved ones will be glad to learn that laminate can be treated with special allergen-resistant and anti-bacterial coatings.