Listing the Best Types of Beds For Kids
As a parent, you want the best for your kids. As a shopper, you want to spend your money wisely. So how can you incorporate both factors? Well, considering the different types of furniture available is a good way to start. But you mustn't forget the things your kids like, because this is what will help you choose a bed that they will love and be thrilled to have. Read on to find out more about what exactly to look for when shopping for beds for kids.
Kids tend to turn a lot while sleeping, so a rail on both sides will help prevent tumbles. While some beds for kids come with rails or high sides attached, others come with slots that you can attach yourself.
To check the bed sturdiness, give it a good shake – it should be able to withstand the years of bouncing and other kid's wear and tear. It is crucial to buy beds for kids build with more solid frame, since they are less likely to get broken and you won't have to replace it all to soon. Although solid wood is more expensive, but it is more durable than cheaper materials.
Look for the Australian safety association seal on the packaging of any kid of bed and safety rails you buy.
Read the manufacturer's information to discover the amount of weight the bed can handle. Bear in mind that some toddler beds cannot handle much weight – about 20 kg max. That means you won't be able to sit on it with your kid.
In order to avoid injuries, you should look for a bed design with rounded edges and with a smooth, even finish.
Unique designs may not be your favorite choice, but a bed disguised as a train or car, emblazoned with the favorite cartoon character, or crowned with a princess tiara, can make your kid love you forever and ever.
Toot Train Bed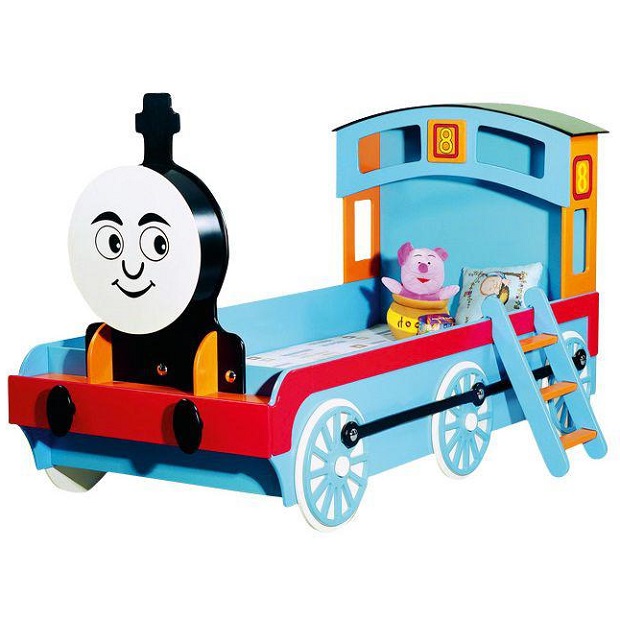 This colourful themed bed is a dream-come-true for little train lovers. Featuring a hand bookshelf on the front, it is great to keep the story books you ready for your little one at night.
Princess Carriage Bed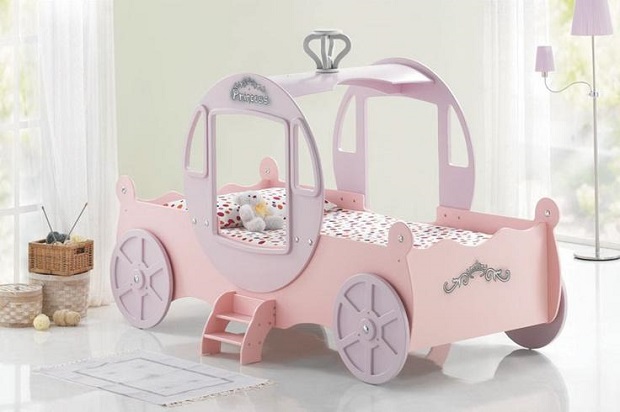 Treat your little girl like a real princess with this fitting carriage themed bed. Its scrolled and whimsical lines allow you to easily match it with all different types of room décor.
Formula Car Bed Trundle
Let your kid go for a ride with this fast looking red car! This bed is simply stunning, and your kids, regardless of their age, will love it.