Breaking Down the Different Air Jordan 1s Available Online: Which One's for You?
The famous Jordan 1s are shoes that transcend generations, a symbol of both athletic excellence and urban style. They were originally designed for basketball, but their influence reaches far beyond the court. If you want to own a pair of these iconic sneakers, you're likely faced with a puzzling choice – Mid, High, or Low. Each version possesses its own unique allure, and selecting the right one can feel like navigating a labyrinth of sneaker history and personal style preferences. So, lace up your virtual sneakers, and let's explore these different models to discover which one caters best to your lifestyle. 
Jordan 1 Mid
One of the standout things about the stylish Air Jordan 1 mid sneakers is their design. They have that unmistakable silhouette, but they're a bit more understated than the Highs. They come in many colourways, so whether you're into the OG classics or you want something a bit funky and fresh, you'll find a design that matches your style. They're not as tall as the Highs, but they're higher than the Lows. This means you get a bit of ankle support without feeling too restricted. It's like the Goldilocks of the Jordan family – just right. 
High-tops have that bold, statement look that screams "classic Jordan." The Lows, meanwhile, are a bit more casual and laid-back. The Mids are like the chameleons of the bunch. They can adapt to different styles and occasions. You can rock them with jeans, shorts, or even joggers and still look on point.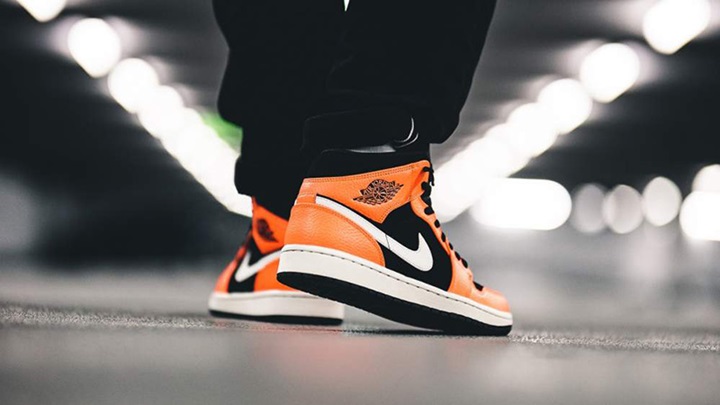 Jordan 1 High
The Highs are all about that high-top silhouette with ankle support that could rival a superhero's cape. Michael Jordan wore them while dominating the basketball court. When you see someone rocking a pair of these, you know they mean business. It's like a symbol of basketball greatness and urban style all rolled into one. The cushioning in these shoes makes walking feel like floating on a cloud. You can wear them all day, and your feet will still be happy.
Compared to the Highs, the Air Jordan 1 Mid is a bit more versatile. They're like the cool, laid-back middle siblings. They have that signature style, but it's not as in-your-face. The Highs rock that high-top design that's all about ankle support, especially for those who mean business on the court. On the other hand, the Mids hit that sweet spot right in the middle. Design-wise, the Mids are a bit more adaptable. You can dress them up or down, and they still look fresh. Unlike the Highs, which sometimes demand the spotlight, the Mids blend into your daily life seamlessly.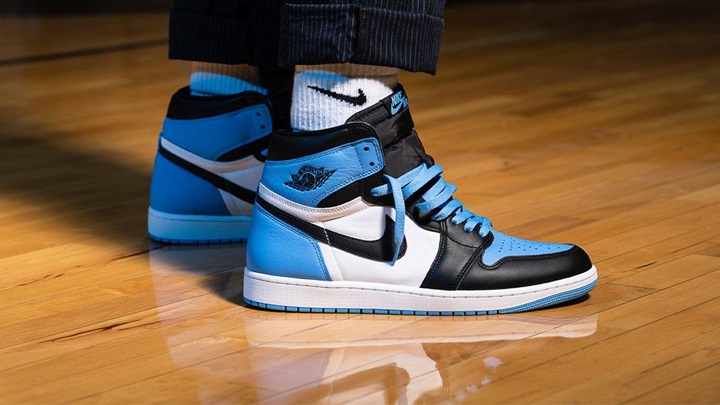 Jordan 1 Low
The Lows have this unique charm that sets them apart from the high-tops and the Mids. They're sleek and minimalistic, with a classic Air Jordan 1 silhouette, but with a low-top twist. This means they're not as flashy as the high-tops, making them super versatile. The low-top design gives your ankles more freedom to move, and that can be a game-changer if you're all about comfort. There's no need to fuss with laces for ages like you might with the high-tops. Plus, they're great for warmer weather because they let your ankles breathe.
When it comes to colorways, the Lows hold their own. You'll find some exclusive colour combos that you won't see on the Highs or Mids. Price-wise, the Lows are often a bit friendlier on the wallet compared to the high-tops. So, if you're on a budget but still want that Jordan style, the Lows are a solid choice.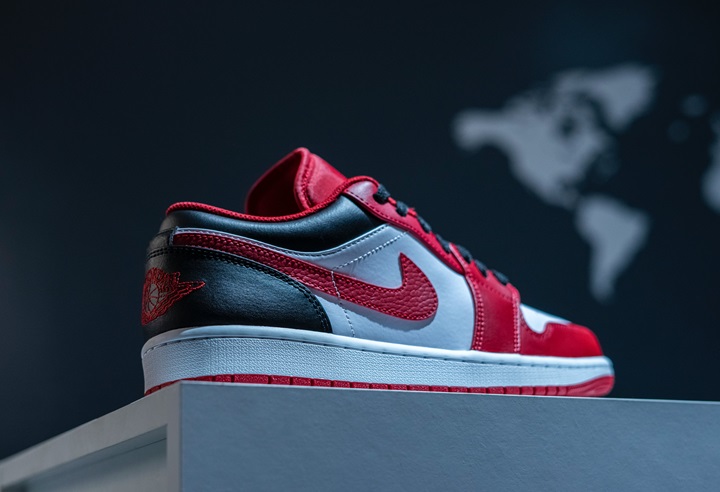 How Do You Style Jordan 1s?
Styling these sneakers is like an art form, and it's all about showing off your unique personality while rocking them. Whether you're sporting high-tops, mids, or low-tops, I'll give you some ideas to help you slay your sneaker game:
Roll your jeans up slightly to let your Jordans steal the show. The high-tops look super fresh with skinny jeans, while mids and lows are more versatile and work well with different jean styles. Toss on a graphic tee or a plain white shirt, and you have a casual, street-ready look;
If you feel a bit fancier, rock your Jordan 1s with chinos or khakis. It's a great way to mix street style with a more sophisticated vibe. You can even throw on a button-down shirt or a lightweight sweater that will elevate the look;
Joggers have that relaxed, athleisure appeal that pairs perfectly with these sneakers. Go for a slim-fit pair that tapers at the ankles to keep the focus on your kicks. Top it off with a hoodie or a bomber jacket, and you end up with a comfy yet stylish outfit;
Don't be afraid to visit your local thrift store for some retro gems. Vintage jerseys, windbreakers, or even an old-school denim jacket will give your Air Jordan 1 sneakers a dose of throwback coolness;
Accessorise wisely – a good watch, some wristbands, or even a cool cap can complement your outfit and tie everything together. But remember, you don't want to overdo it and distract from your sneakers;
When it comes to colour coordination, consider the colours in your Jordans. If your kicks have a bold colorway, keep the rest of your outfit relatively neutral to let them pop. On the other hand, if your Jordans are more understated, you can play around with bolder clothing choices;
Lastly, remember that confidence is your best accessory. Rock your Jordan 1s with swagger, and you'll turn heads no matter what you're wearing. Fashion is all about self-expression, so have fun experimenting and find your unique style.