Dog Essentials: Must-Have Products for New Dog Owners
Dogs are one of the kindest and most loyal pets you could have, so adopting one would certainly make you experience a lot of emotions. While being happy and excited is the first one, being worried is also inevitable, especially if you're having a pet for the first time. Luckily, there is a list of some essential things that you could invest in to make its life easier, aside from food.
A Dog Bed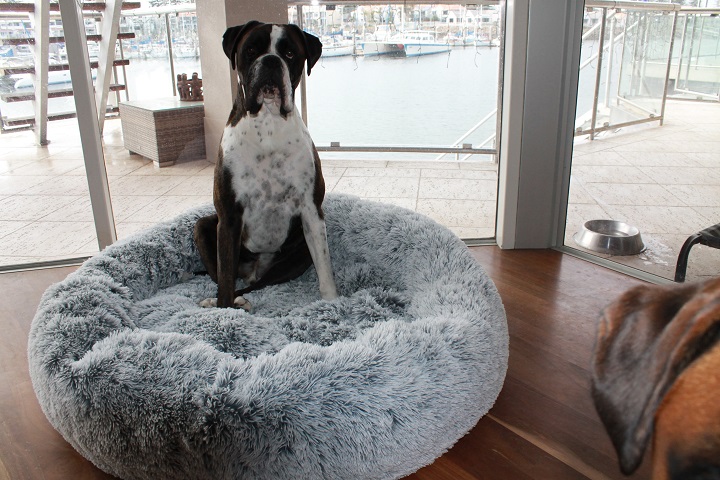 Although the thought of cuddling with your little furry friend is heart-warming, dogs should have beds of their own. By doing this, you will allow your dog to create its own safe haven, a place where it would feel safe. Whenever your dog wants to unwind or just sleep, its bed would be the first place to go, instead of laying down on the sofa or in your bed. When in the search for quality yet cute and stylish dog bedding for sale, first you need to choose the proper type and look. Bolster, pillow, cuddler and trampoline are just some of the many types of beds you can choose from. The one you pick should mainly depend on your dog's preferences and behaviour, however, if it's little, you'll figure this out later on. For starters, you can choose a cuddling bed as it's warm and soft.
Once you choose the style, it's time to think of the size. If your dog is smaller, you can choose any size that you want. However, if your dog is bigger, you should take into account its size from the tip of the nose to the tail and its sleeping position as well. This is crucial as some dogs love sleeping stretched while others curled up like a ball. Either way, choosing the right size is paramount so your dog could feel comfortable.
In case your dog loves to chew things, then it's best to invest in a trampoline-like bed as these beds are made of metal construction and stretched and breathable mesh fabric which makes it impossible for dogs to chew it. The best of all is that almost all types of today's dog bedding for sale are machine washable. But even if the one you chose is not, there are still other ways to clean it, so you won't have to worry about how to wash a dog bed anymore. The trampoline-like dog beds, on the other hand, can be easily washed and rinsed with a hose.
Collar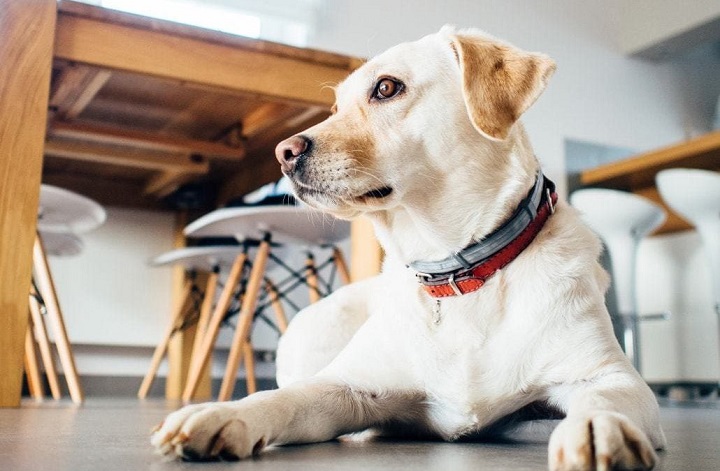 Another essential when having a dog is investing in a good collar. Although in the past the choice for collars was poor, this is not the case these days. Now, you get the chance to choose from numerous collars ranging in style, material, design and features. But the most important thing to have in mind is choosing the right size for your dog. That way, your dog will feel comfortable and not trapped. Usually, dog collars are adjustable so you could expand them as your furry pal grows. Besides the size, you should also think of some other features like a quick-release clasp for safety and a sturdy D-ring where you can attach the leash.
Leash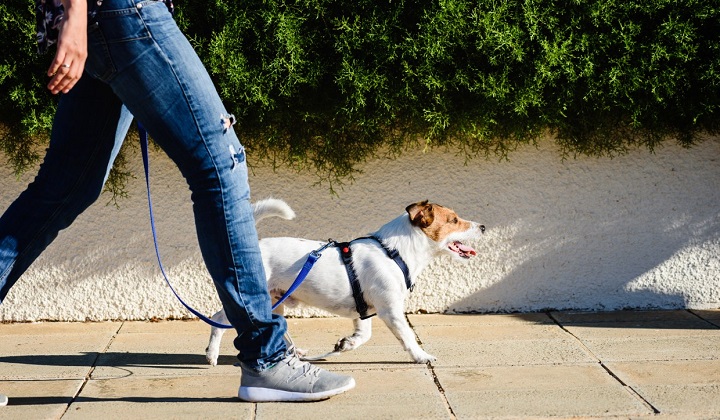 Speaking of the leash, this is another essential that you need to have for your dog. Just like with everything else, not all leashes are made equal, so when in the search for the right, it's recommended to choose one that is durable and sturdy yet comfortable. According to a lot of dog owners, leashes that have double handles are quite beneficial. For instance, one of the handles is placed in addition to the loop at the leash's end while the other is mid-way down and could be of great help in those situations when you want to keep your dog close to you.
Grooming Tools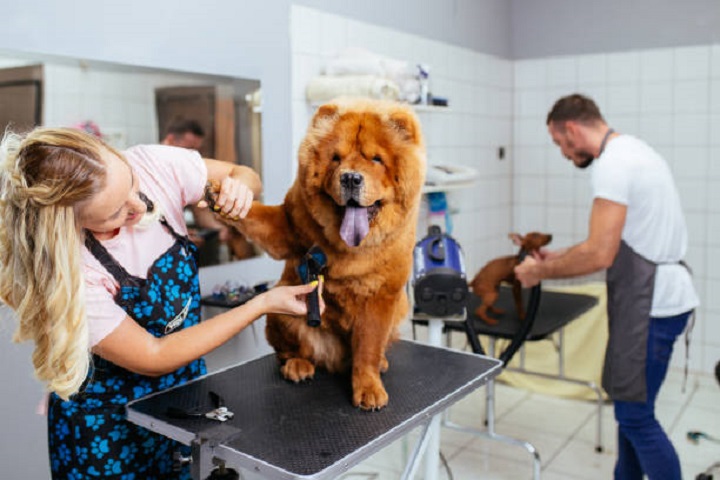 Although taking your dog to a grooming salon is always a good idea, establishing a regular grooming schedule when at home is also important mainly for avoiding excessive shedding. Except for this, regular grooming is also essential in order to avoid some health-related issues like paw deformities from untrimmed nails, skin aliments, problems with their ears and eyes, etc. Giving your pet a regular bath (approximately 4 – 8 weeks depending on its breed) is needed in order to keep it healthy.
Regular brushing with a special brush is also needed especially for long-haired dogs or double-coated dogs. Some of the most commonly used brushes used at home are the slicker brush, de-matting comb, and de-shedding tool. For those times when you want to trim your dog's hair, you'll need grooming scissors and thinning shears. To keep its nails and paws clean and neat, you'll need nail clippers and paw balm in order to moisturise its skin. Don't forget about obtaining the right oral and ear care products as cleaning them on a regular basis will reduce the risk of some serious health conditions.