Does My Dog Need an Orthopedic Dog Bed?
If you travel often, you know how huge of an impact an uncomfortable mattress can have on the quality of your life. Some mattresses can leave your back and joints feeling sore, stiff, and achy the next day. They can also be the reason why you didn't get much sleep and can impact your overall mood.
Now imagine being stuck sleeping on a bad mattress for the long haul without being able to express your feelings and how miserable sleeping in it makes you. Although many people don't realize it, this problem can affect your furry pal's quality of life as well. Hence the great importance of investing in orthopedic dog beds.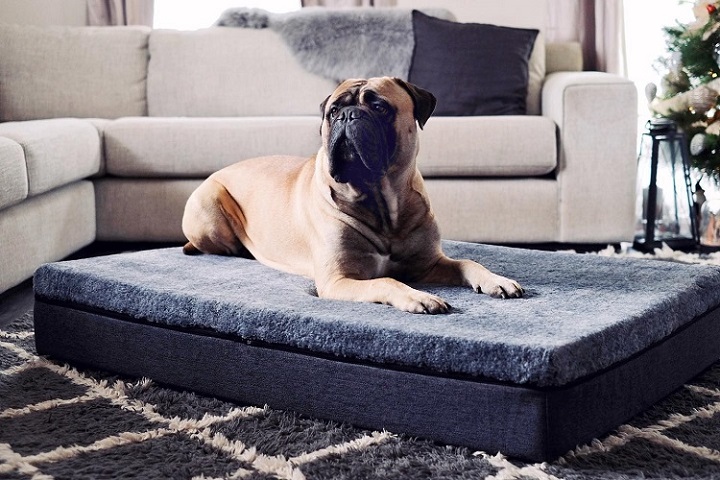 What Is an Orthopedic Dog Bed?
Orthopedic dog beds add extra support to dogs' bones and joints, particularly to their hips and elbows. They are made from thick and durable materials which provide the needed support. Most non-orthopaedic dog beds are filled with cedar chips, cotton filling, or polyester filling. These can settle or separate, and may not provide the needed support, resulting in your dog feeling the hard floor underneath them.
Are Orthopedic Dog Beds Designed Only for Old Dogs?

Many pet owners mistakenly think that their dog won't need an orthopaedic dog bed until they get old but they can't be more wrong. Dogs of all ages need to have proper support while resting. Consider thin breeds like greyhounds or chihuahuas – they have no padding under their elbows or hips. This lack of padding may cause callouses in those areas. That's why extra supportive orthopaedic dog beds and more cushioning are highly recommended for thin dogs.
Signs That It's Time to Get Your Dog an Orthopedic Bed

Providing your dog with a firm orthopedic bed can promote healthy joints and prevent arthritis. Here are some of the signs that might indicate that it's time to get your furry pal an ortho dog bed:
Arthritis
Joint pain
Bone or soft tissue injuries
Back or muscle problems
If they have a hard time getting in and out of bed
If they are stiff, sore and raise slowly after a full night's sleep
If the dog keeps changing sleeping positions and seems restless
Don't want to sleep in their own bed anymore
What to Look for in an Orthopedic Bed?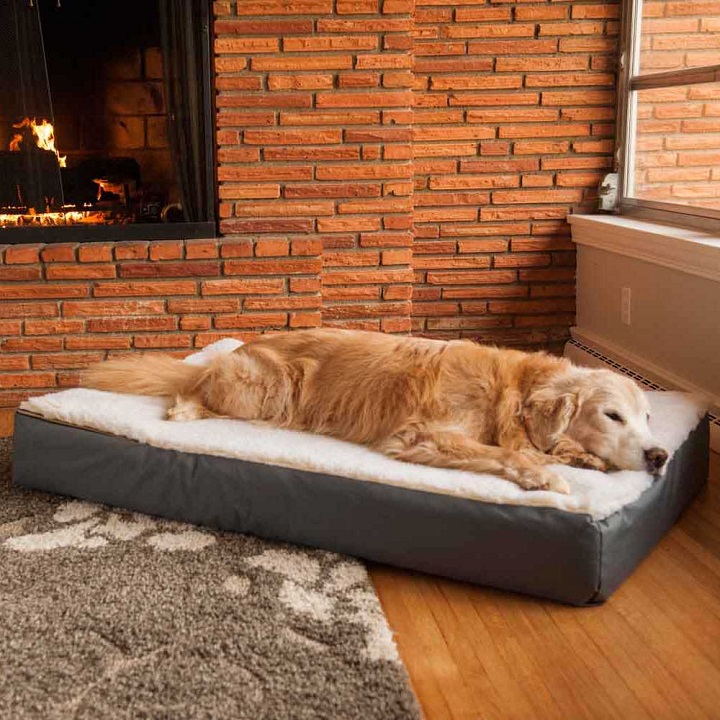 After you've concluded that your furry friend needs a dog bed, there are a couple of features to consider before investing in one:
Filling – The filling should be made of a solid piece of foam. To provide proper support, the foam should be at least 5 cm thick. The ideal bed should have 5-18 cm of memory foam. So, if you step on the foam and can feel the floor, then the foam is too thin and it won't support your dog's joints.
Size – Ideally, an orthopedic bed should be large enough to allow your dog to fully stretch out.
Covers – Covers come in a range of materials. When buying, choose cover that's removable and machine washable so that you'll have an easier time cleaning your dog's bed. Some beds have fully washable mattresses – a great option for dogs that are not potty-trained yet.
Design – Orthopedic beds come in all sizes and shapes. Some of them are simple and flat, while others have bolsters. A good quality orthopedic dog bed will add a touch of class to your home and keep your dog comfortable all night long.
Why Memory Foam?
There is a whole science behind why memory foam dog beds help alleviate joint pain. Memory foam moulds to the shape of your dog's body, helps reduce pressure points and eases the pain. It offers that much-needed support – from your pet's nose, all the way to their tail. Memory foam relieves mass tension, helps improve blood flow and supports healthy sleep.
Are All Orthopedic Dog Beds the Same?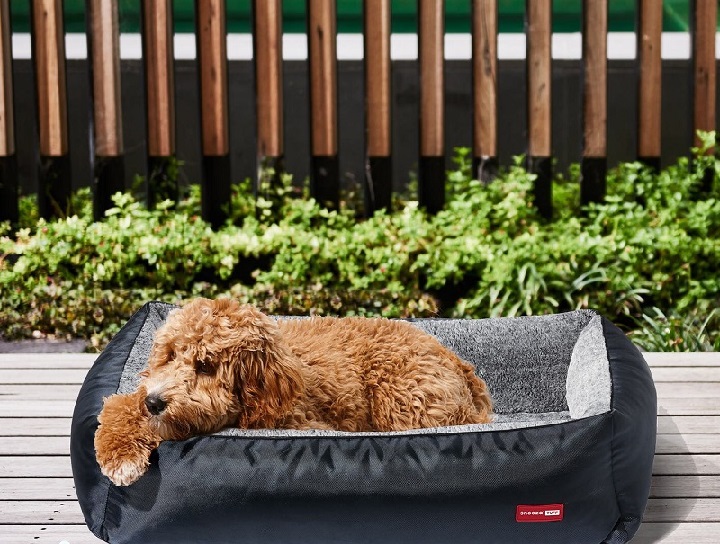 Not all orthopedic beds are the same. When buying, make sure that it has at least 2.5 cm memory foam on the top and bottom layers. Stay away from labels that indicate the product is "stuffed bed with filer". Over time, the stuffing will wear out and you will have to look for a new bed all over again.
Provide your furry pal with a dog bed that they will be happy to relax and sleep in. You will instantly notice the change in their behaviour and mood. Research the best model for your dog's type and just go for it. I'm sure you won't regret it!