Dog Beds Available Online
Dog-loving homes rarely go without a soft and safe sleeping environment that the dog can consider its own. When choosing a bed, pet owners need to consider the current and future size and weight of their dog. The dog bed should be large enough to let the dog stretch out comfortably without having its legs fall on the side. Also, the health and age of the dog should be taken into consideration in case of skin allergies.
There are special materials that address these problems, for instance if the dog is prone to chewing, choose stronger material, and if it is prone to skin allergies, you can opt for a washable material that is gentle and won't cause irritation. There are countless options of dog beds online, you just need to carefully read product details and decide which one is right for your dog. Here are few suggestions.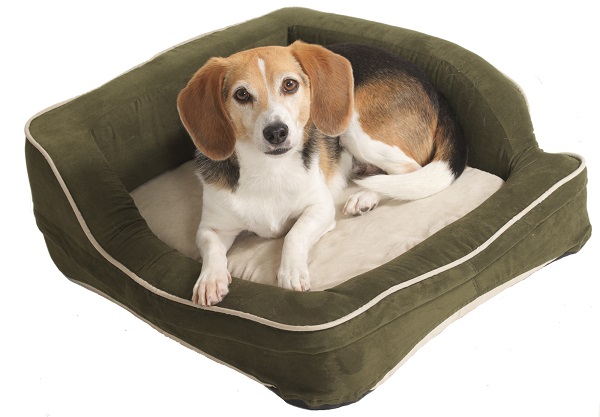 Beds that fit crates are an ideal choice and are available in a whole different range of colours and sizes. They are very comfortable and machine washable.
Large, flee resistant beds are meant for large dogs such as the German Shepherd or Rottweiler. They feature breathable material and knitted fabric that keeps these dogs cool when the weather is hot. You and your dog will both love the fact that the bed is resistant to fleas, mites, mold and mildew. Mild soap and water is all that it takes to clean these beds. The frame of the bed is made of strong and reliable steel and the fabric is nicely secured to the frame.
Warming beds come in many different colours and are made of tough poly/cotton on the outside which is very easy to clean. The inner part of the bed is warm due to the soft microfleece material.
Dog mats are extra large dog beds suitable for Labradors and German Shepherds. They are made from a heavy-duty canvas and are waterproof.
Orthopedic beds are specifically meant for older dogs that have joint and mobility issues. They feature about 7 centimeter thick foam on the inside and can hold dogs that weigh up to 23 kilos. The cover is removable and machine washable.
Beds with microban bedding successfully fight odor-causing microbes. They are available in different colours and sizes.
Outdoor heated beds are meant to keep dogs warm when they are kept in the garage or in the porch. The bed heats up from underneath and the exterior of the bed is made from soft PVC due to its non water-absorbent characteristic. The bed will only heat once the dog lies down.
The option of finding great dog beds online will enable you to look for a comfortable enjoyment for your dog of any shape, size from the comfort of your home. And remember that every dog needs a nice, comfortable, high quality bed.