Clipsal Selector Switches: A Reliable Choice for Heavy-Duty Industrial Controls and Switchgear
There's a reason that heavy-duty industrial controls and switchgear are designed and built the way they are. These switches control the flow of electricity to motors, machines, and equipment in some of the harshest industrial environments there are, and they have to work safely and flawlessly every time.
Modern factories, mills, and mines can literally have thousands of selector switches installed on site, and even a single instance of a faulty or defective device carries a host of unforeseen hazards. Not only does a malfunctioning switch increase the potential for short circuits and costly outages to occur, but the risk of equipment damage, fire, and electrocution is increased exponentially, especially when extreme temperatures or wet conditions are concerned.
If you're in charge of your business's facility maintenance or the procurement of its electrical fixtures, you can't afford to invest in the most reliable controls, interfaces, and switchgear available. That's why when it comes to durable plant switchgear and operator interfaces, you don't need to look any further than Clipsal.
Keeping the Power Up with Clipsal's Premium Selector Switches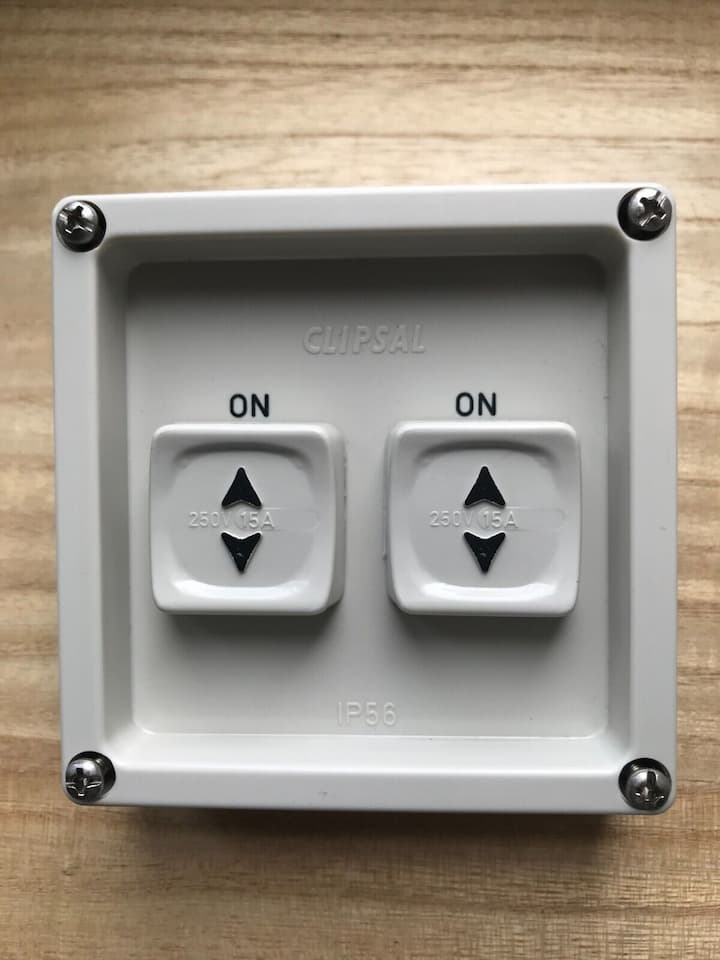 Here's a fact: Heavy-duty industries rely on robust, surface-mounted switchgear and selector switches more than any other form of industrial connector for opening and closing electrical circuits; and it's no coincidence that the brand they trust the most is Clipsal. With over 100 years in the switchgear business, they're known for manufacturing some of the toughest, and most versatile switch assemblies in the world for the most demanding work environments imaginable; and make no mistake: their sliding and rotating product lines tower above the others in both price and performance.
With a full range of Australian Standards (AS) AS3133 and AS3947 complaint low voltage control and switchgear to choose from, Clipsal leads the way in no-nonsense power distribution solutions that are built to give users the fullest process control benefits possible.
They're tough. Rugged, UV-resistant switch selector housings made from advanced polycarbonates aren't just designed to withstand bruising knocks and difficult temperatures, they're also IP56-rated against dust and moisture.
They're modular. With standard sizes for both sliding and rotary switch models, Clipsal switches are designed to be easy to install as either standalone fixtures, or combined with other Clipsal switches, outlets, or distribution products.
They're certain. From instant ON – OFF applications to a choice of conditional states, multi-pinned Clipsal sliding and rotary switches are the optimal choice for installations where 100% responsiveness is critical.
Whether they're used indoors or out, the flexibility of Clipsal industrial controls and switchgear allows you to safely configure your switching appliances with full assurance that they won't let you down. And beginning with their heralded 56 Series industrial selector switch lineup, you won't find a better switch to handle your power distribution needs anywhere.
Clipsal's 56 Series Switch: The Dependable Industrial Workhorse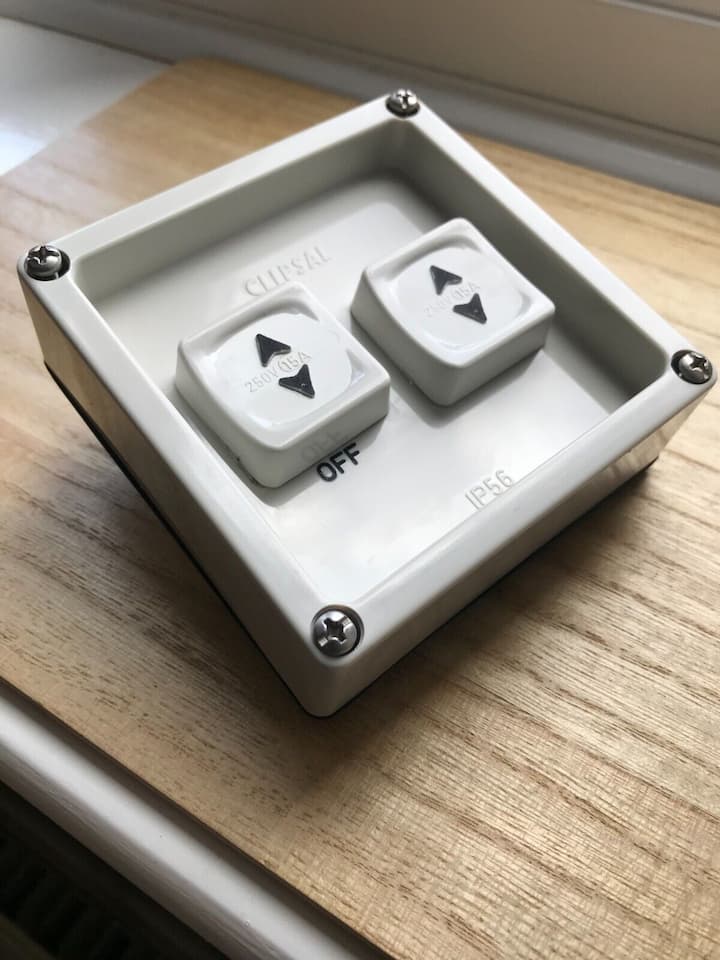 Clipsal's premium 56 Series switches, switchgear, and control systems are renowned for their heavy-duty reliability; and their 10A, 250V sliding switches are the unmistakable workhorses of industrial and commercial environments. These grey, 1-pole switches are available in both single- and twin-sliding configurations, and are designed specifically to hold up against the elements, as well as weak acids, alkalis, and alcohols.
There's nothing left to chance with their operational capabilities either, as these dependable switches are built to move flawlessly between the full range of industrial switching applications and conditions, such as:
Run/don't run functions (similar to those found on industrial lighting, electric motors, and conveyor belt systems);
Manual/automatic transfer functions (similar to those typically used on generators, climate control systems, and pallet wrapping and packaging systems); and,
Up/down operating functions ( similar to those used to trim solar panels, operate cranes, or raise or lower electric door systems).
With their raised ON – OFF markings and a surface height of only 65mm, 56 Series sliding switches are also keylockable in the OFF position. This is an added level of security which, depending on the environment, ensures that only personnel who are authorized to activate certain groups of switches are able to do so.
Compact XB7 Rotary Switches are the Tiny Solution for Big Demands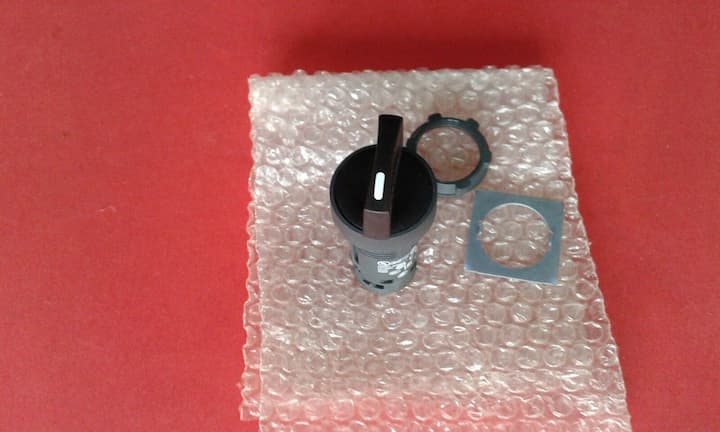 Clipsal's Harmony XB7 industrial rotary switches are the perfect solution for industrial and commercial operations that need the reliability of the 56 Series, but require more than just standard ON – OFF functionality. This 1-pole, 3-position monolithic selector is the heavy-duty rotary switch Australia depends on for crucial, stay-put applications with 2 NO (normally open) operations. And with a mechanical durability rating of up to 3,000,000 cycles, it's a switch that businesses know they'll get years of reliable service out of.
With an overall length of only 68.5mm, XB7 rotary selector switch assemblies are compact, but feature the same robust impact, and environmental resistance traits that Series 56 switches have, including IP20 protection from their rear face and IP65 from the front face. Their short length, flush fit, and 22mm mounting diameter, however, also make them the ideal rotary switch for sale for low profile, locally-positioned controls, to include:
Close proximity speed control functions;
Power control panels and portable control stations; and,
Equipment with special start/stop functions.
You can even buy rotary switch assemblies like the XB7 with confidence for use as emergency stop, or the activation of emergency signalling or control systems.
The Final Word
At the end of the day, reliable control and switchgear functionality isn't something that can be ignored. Even a momentary power disruption due to a faulty switch can have reeling consequences. That's why if your company has any defective ON – OFF or 3-position switches, you urgently need to prioritize a plan to replace them, and when you do, there's only one brand of switch you need to consider.
Surface-mounted Clipsal selector switches, including their 56 Series sliders and XB7 rotaries are the best switches on the market for the kind of persistent use that heavy-duty industries are known for. Your process controls are too valuable to trust them to anything less, so they need to be at the top of your list when it's time to replace or upgrade.