The Power of Organic Cosmetics: Say Goodbye to Dry Skin
In this day and age, skincare is a very popular topic. Every day on social media you're bombarded with the newest and trendiest products and how they may benefit our skin. However, most of these products contain harsh chemicals that can damage your skin in the long run. If you have dry skin, you should know that it's very sensitive and requires the use of specific skincare products.
What Makes Organic Cosmetics Special?

More and more people switch to organic cosmetic products – and with a good reason. Just as you keep track of what you eat, you need to pay attention to the products you put on your skin. Most skincare products are packed with parabens, formaldehyde, petroleum waxes and other chemicals that not only damage the skin but are also harmful to the environment.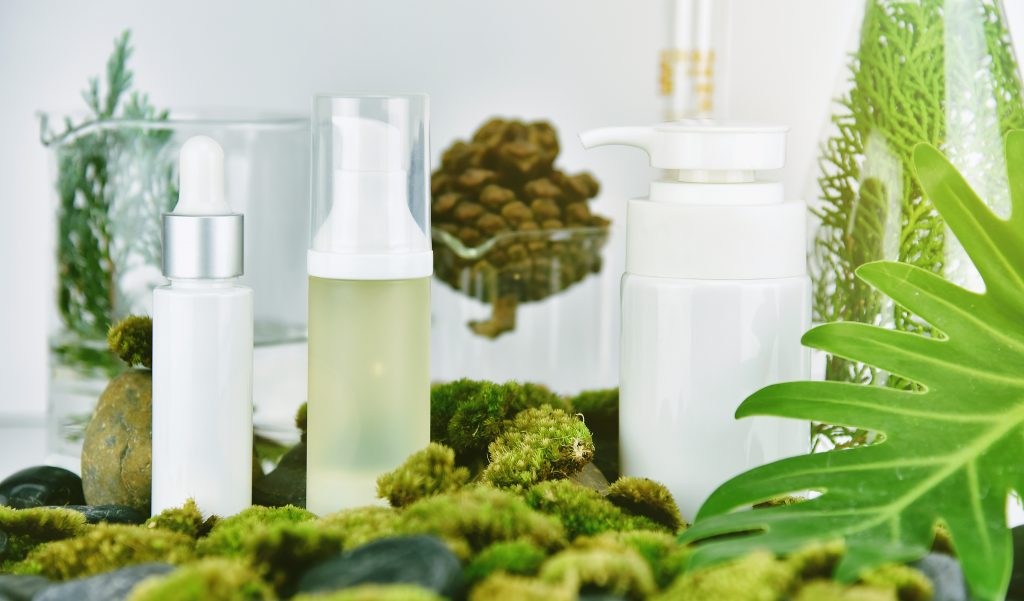 Petroleum-based products and ones that contain metals not only harm your skin and body but also endanger wildlife habitats because they require mining. A lot of cleansers and exfoliators contain microbeads which are tiny plastic particles. They absorb toxins and go down our sinks straight to the oceans, endangering marine life. On the other hand, organic cosmetics contain natural ingredients such as lavender, grapeseed and flower extracts, shea butter, natural oils and more, that nourish the skin with the needed antioxidants and vitamins without damaging it. They also don't cause any harm to the environment.
Skincare Routine

In order to choose the right products, you need to determine your skin type first. As you probably know, skincare routines vary depending on which skin type you have (normal, dry, oily or combined skin type). If you have dry skin, it's best to opt for creams, lotions and products that contain natural oils, whereas those with oily skin should use water-based moisturizers that are oil-free. Dry skin is very sensitive, it's less elastic and can be prone to irritation, cracking and peeling. Natural organic cosmetics can make a big difference in keeping it healthy.
There are multiple steps you need to cover for a successful skincare routine, once to two times a day. These are cleansing, toning, applying serum, moisturizing and applying sunscreen.
Cleansing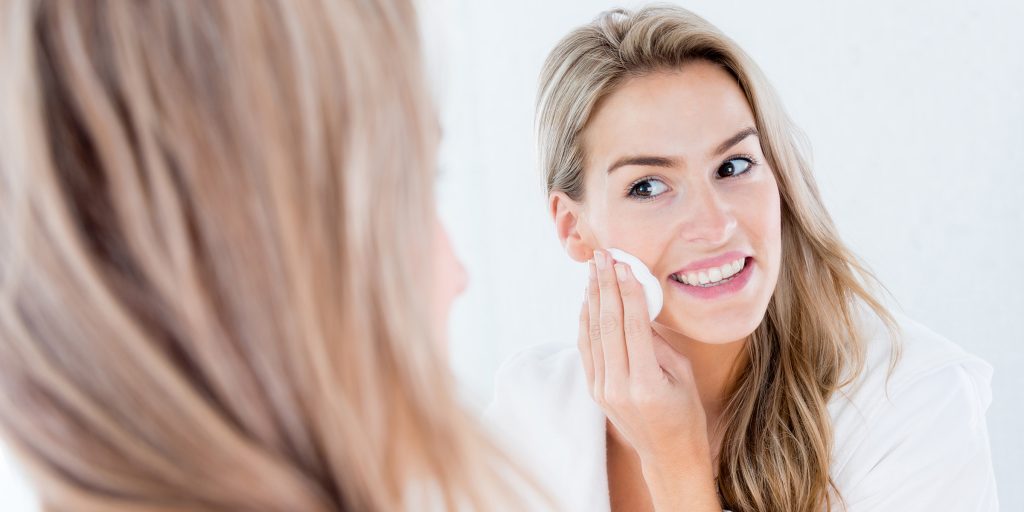 Washing your face with soap can extremely damage your skin. It ruins its neutral pH value, strips it of its natural oils and leaves it looking dry and tight. This is especially problematic for those with dry skin. Cleansers with organic ingredients are ideal for this skin type – they will gently cleanse your skin from dirt and bacteria without damaging it. For dry skin, it's best to use cream or lotion cleansers. These contain powerful ingredients, such as grapefruit seed extract and calendula oil, which have anti-inflammatory properties, apricot oil – which nourishes the skin and improves its tone, green tea extract, aloe vera, macadamia oil and so on.
Toning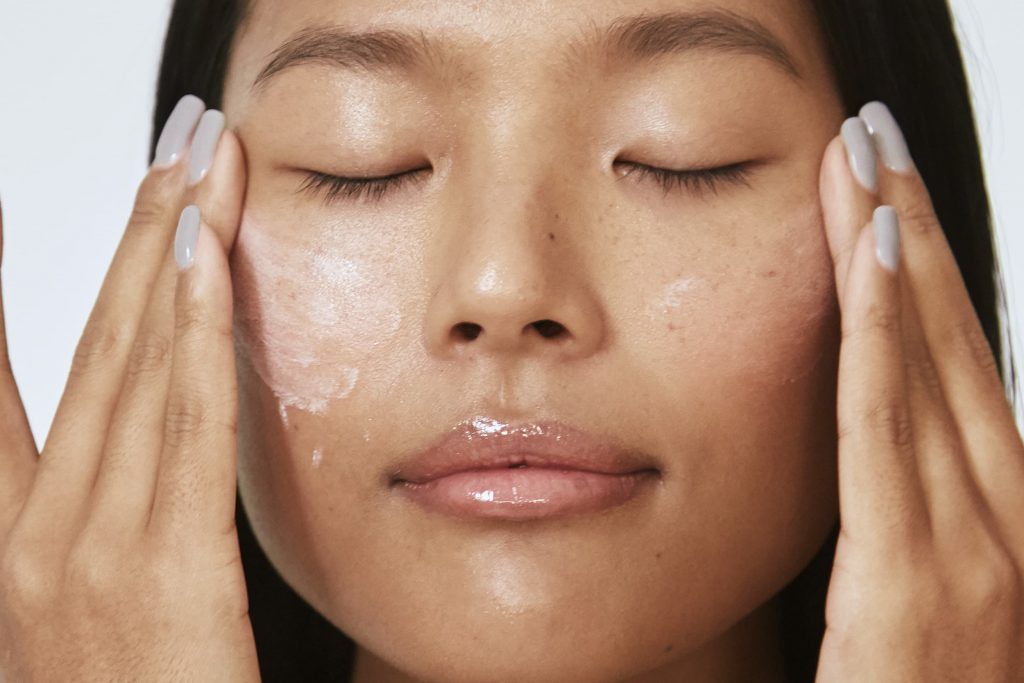 Applying a toner after gently cleansing your skin will provide hydration and help remove the dead cells from the surface. Most people associate the word toner with an alcohol-based cleansing product, but toners have come a long way since their manufacturing started. Natural organic toners contain ingredients such as aloe vera, chamomile and lavender extract which have antiseptic and anti-inflammatory properties. Chamomile also accelerates cell and tissue renewal and gives the skin a youthful glow. Witch hazel is another common ingredient in toners. It helps reduce redness, inflammation and acne. If you have dry skin, you should choose a toner rich in humectants, such as glycerine and hyaluronic acid. These help moisturize the skin and enhance firmness and elasticity.
Applying Serum

Applying a serum to your skin helps to nourish it and protect it from free radicals. Natural organic serums are especially beneficial for dry skin. Here we will list a few ingredients and their roles in keeping your skin healthy:
Sunflower seed oil is a great source of vitamin E and helps combat inflammation;
Hibiscus flower extract increases collagen production and exfoliates the skin;
Goji berry extract reduces wrinkles and promotes collagen production;
Blackcurrant seed oil moisturizes the skin and improves elasticity;
Acai berry oil has antibacterial properties and supports cell regeneration;
A green coffee seed extract has antioxidant and regenerative properties.
Moisturizing

Moisturizers rehydrate the top layer of your skin and help seal moisture, which is exactly what your dry skin needs. Natural moisturizers such as the well-known Weleda moisturizer for dry skin contain organic ingredients such as cocoa and shea butter which form a protective layer and prevent moisture from escaping, while sunflower seed oil and calendula oil have anti-inflammatory properties.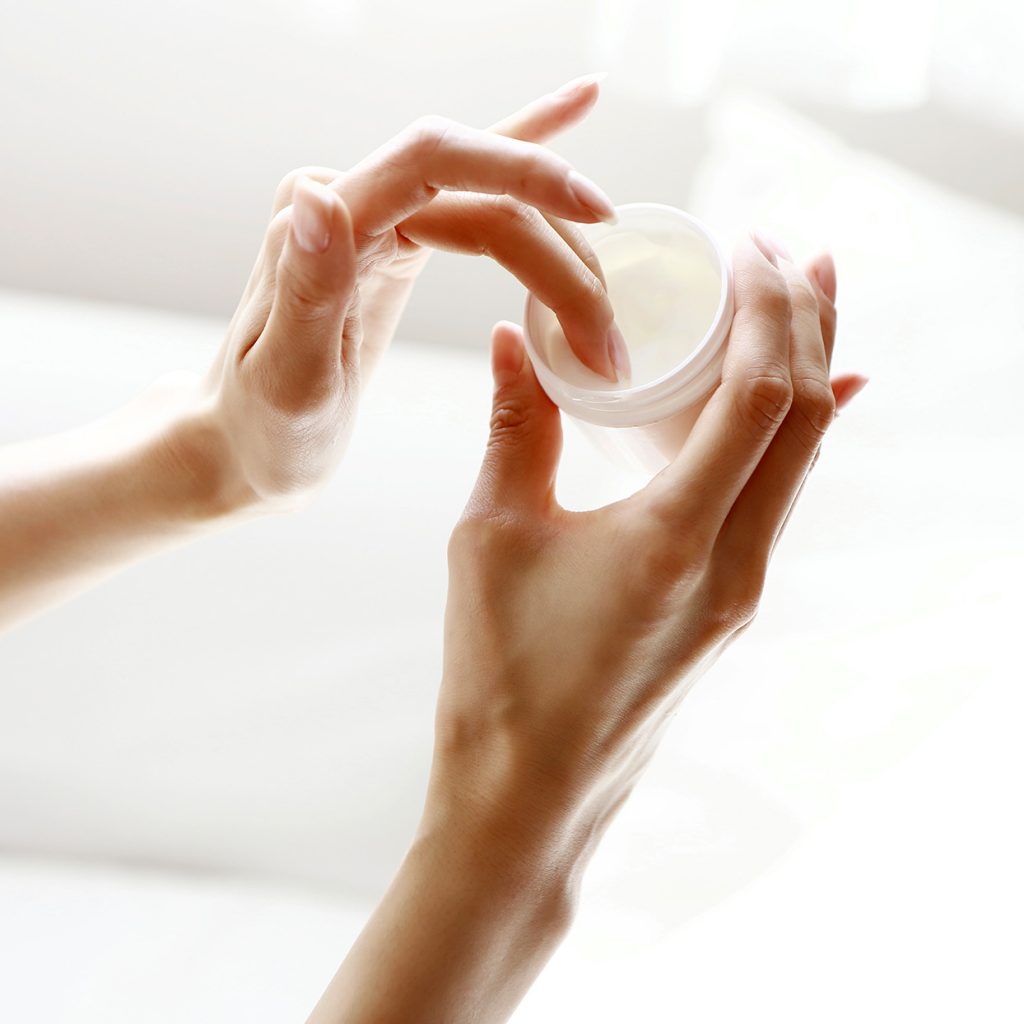 As with many beauty products, you can't expect to see results overnight. It's important to practice your skincare routine regularly and give it time. Dermatologists suggest you use the products for at least six weeks in order to see a difference.
Applying sunscreen

With the depletion of the ozone layer, our skin is being damaged by UV rays every day. Applying sunscreen before leaving the house can greatly decrease your risk of contracting skin cancer. Besides protecting you from UV rays, the use of sunscreen is proven to slow down your skin's aging process.
Lifestyle Habits for Healthy Skin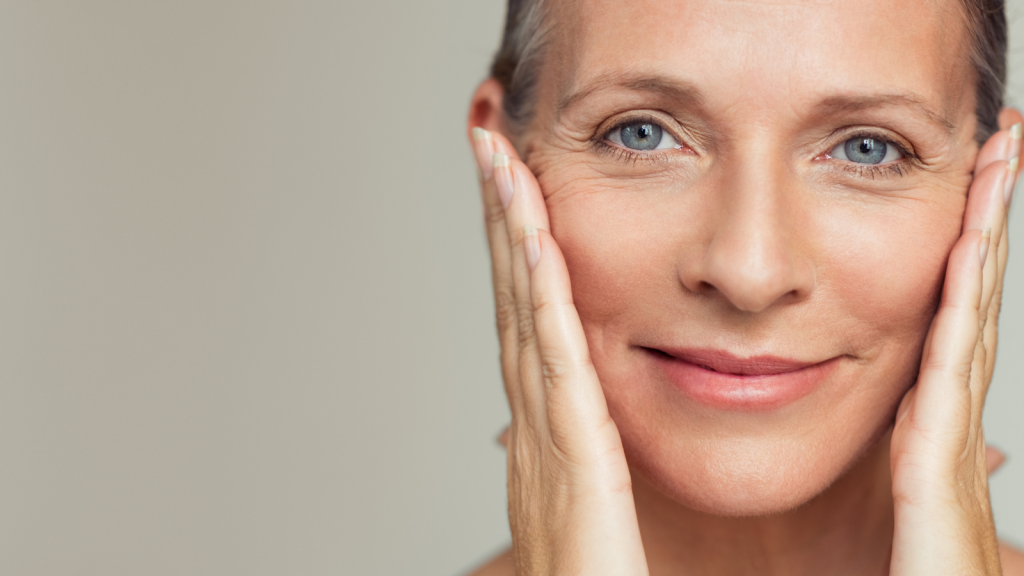 Your skincare routine can't help you much if you have an unhealthy lifestyle. Here are some tips on improving your lifestyle habits for healthy and glowing skin:
Practice a healthy diet – include carrots (rich with vitamin A), apricots and other yellow and orange fruits and vegetables, leafy greens, berries (rich with antioxidants), fatty fish (rich with omega 3 fatty acids) and nuts;
Exercise – even if it's twice a week, exercising will boost blood flow to your skin, nourishing it with oxygen and nutrients, and increasing the production of collagen;
If you haven't yet had your daily reminder – drink water! It helps keep your skin's elasticity and fights signs of aging;
Avoid drinking alcohol and smoking;
Get plenty of sleep;
Minimize stress – we know it's impossible to fully remove the stress factor from our everyday lives, but sometimes forcing a smile and a little positive thinking can go a long way. Some effective ways of reducing stress are massages and the use of essential oils.