What to Consider When Buying Skateboard Shoes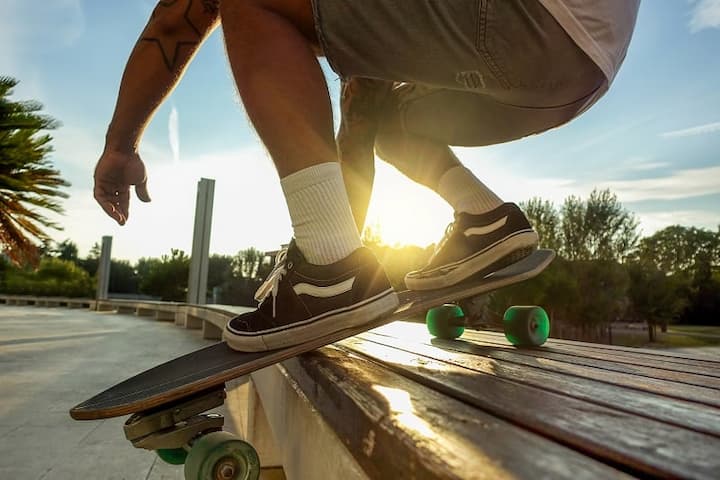 Skateboarding shoes will be an essential part of your skating experience. Wearing the wrong type of shoes will impair the control of your board, which can lead to accidents and injuries. Skate shoes differ from traditional sneakers and casual footwear in a number of ways. This covers how they fit, how they feel, as well as their durability and grip. So how can you choose the best skate shoes out there?
A good skate shoe has features like suede and canvas uppers, single-wrap foxing tape, sock liners to keep the foot close to the board, and waffle outsoles for superior grip and control. But, let's start with the skate shoe soles.
Skate Shoe Soles
One of the most important decisions you will have to make when buying your first skateboard shoes is the soles. The comfort and feel of your shoe are determined by the structure and texture of the sole. Depending on the type of shoe, a sole is made up of many parts. Some offer heel support, unique insoles, and a herringbone or waffle tread pattern for added traction.
A thin sole that is low to the ground will improve your board control, which is excellent for technical tricks. But, you'll need something that can absorb all of the falls while still being good to your feet. So go for a shoe that allows you to feel your board while still being able to withstand impact. If you choose a thinner sole, make sure you have some cushioning in it.
Cupsole Shoes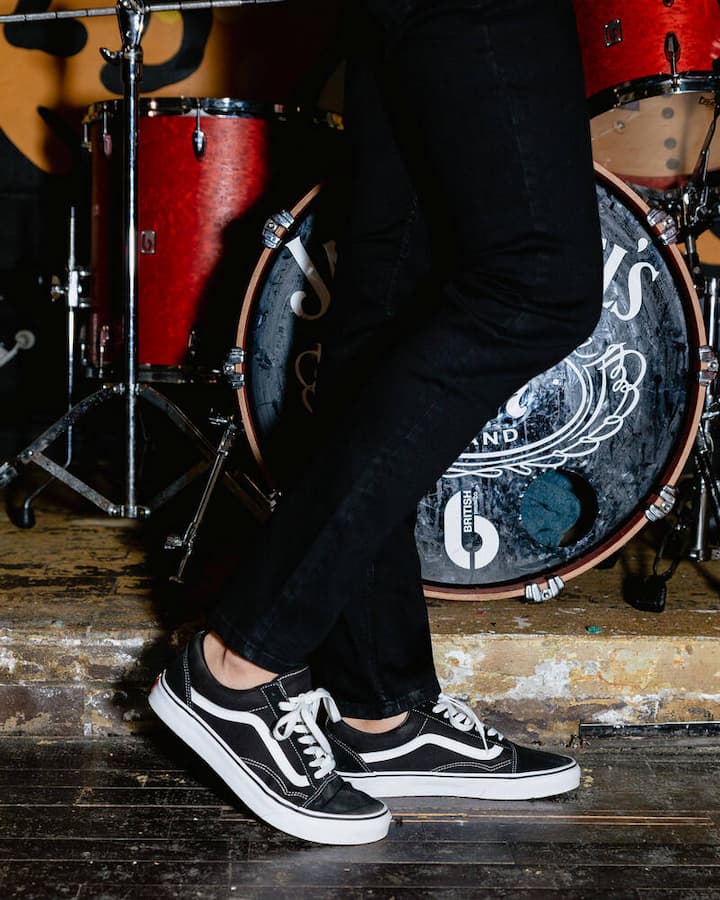 Cupsoles are long-lasting and shock-absorbing, providing the best impact protection against hard landings. The sole of these shoes is made of a single piece of rubber. After that, the top is sewed and attached to the outsole. They last longer than vulcanised soles but don't give as much flexibility or board feel straight out of the box. Because the extra cushion protects your feet, this type of shoe is ideal for anyone who likes to jump downstairs or off large ledges.
The cup sole is made up of three major components: an outsole, a midsole consisting of highly elastic and lightweight foam, and a separate insole. The outsole is made of a single component. The top is securely attached to the midsole and sewed into the shoe, and the insole is either cemented in or simply placed. A shoe with a cup sole is sturdier and dampening than a vulcanised sole because of the thick polyurethane sole and additional seam, especially if you're skating gaps and stairs. However, because of the thick soles, these shoes are heavier and less flexible than vulcanised soles, and so require longer to break-in.
Vulcanized Shoes
Vulcanized shoes are flexible and easy to break in. These do not offer as much foot protection as cupsoles, but they are preferable if you want a decent board feel in a shoe that is lighter and less bulky. The top is connected to the outsole with foxing tape stretched around the perimeter of the shoe, and the shoe is baked in an oven to melt the sections together into one unit. The baking process destroys the rubbers, causing them to become softer. As a result, vulcanised shoes are thinner and more flexible. Vulc shoes are great for anyone who prefers to cruise the streets, skate transitions, or do flip techniques on flat terrain.
The most significant advantage of skate shoes with vulcanised soles is that they are lightweight and have increased flexibility due to a thinner sole. This type of sole structure produces an outstanding board feel. Because, unlike the cup sole, the individual rubber sections of vulcanised soles are merely attached to each other and fastened to the upper by a short rubber strip. This means you can start riding your board as soon as you acquire your shoes, rather than having to break them in first. The disadvantage of this production method is that vulcanised shoes wear out quicker and are more prone to abrasion. They also do not dampen as effectively as cup soles since they are thinner and softer.
High, Mid or Low-cut Shoes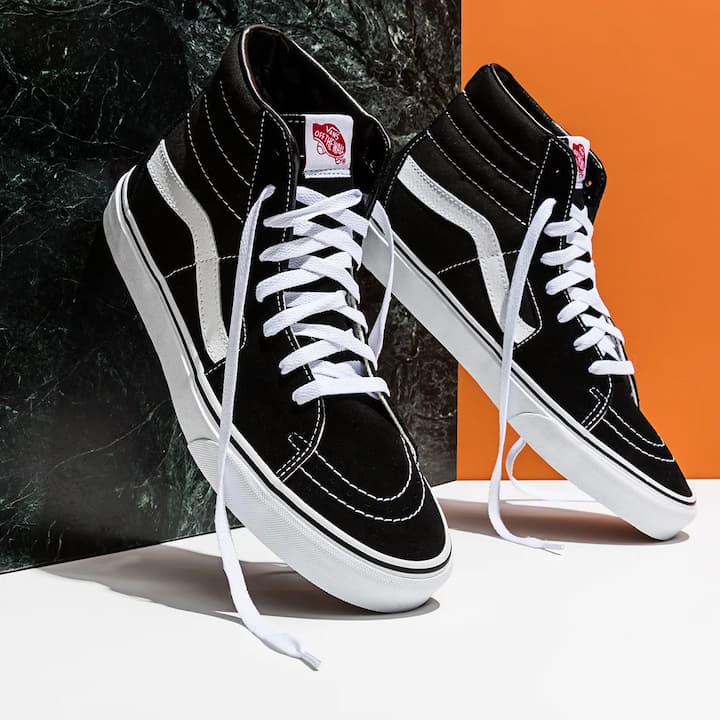 High-tops have a higher cut than other types of shoes. They normally come to a stop above the ankle. High-tops provide more stability as well as extra padding and hence better safety, protection, and cushioning in the area of your ankles due to the higher cut.
Furthermore, higher cut skate shoe types will keep you warmer. When skating, this might help to keep your joints warm. They don't, however, breathe very well. Because of their high cut, certain high-top sneakers are also excellent as winter shoes.
If you can't decide between high-tops and low-tops but need extra stability and cushioning, mid-top shoes are the way to go. Mid-tops have a somewhat higher cut than low-cut shoes, and the laces usually fall just below or directly at the ankle. They're not as tall as high-tops, but they're higher than low-tops. As a result, they provide greater stability, dampening, and support than low-cut sneakers. Furthermore, most mid-tops are ideal as "transitional shoes" throughout the cooler months of the year since they keep you warm and dry.
Low-top shoes are the industry standard for skate shoes and sneakers. These models are often lighter because of their lower cut. You forego ankle cushioning in favour of reduced weight and material. But don't worry; owing to expertly engineered insoles, you won't have to give up cushioning and dampening.
Skate Shoe Materials
The enjoyment of skating is heavily dependent on the durability of your shoe. As a result, one of the most significant elements of skate shoes is the materials. The majority of skate shoes are made of suede since it is quite durable. Furthermore, it becomes stretchy and softer with repeated wear, so you may choose a tighter-fitting suede shoe and then break it in to achieve that great fit that is perfectly moulded to your foot.
If the whole shoe isn't made of suede, at least the severely stressed areas, such as the ollie region and toecaps, should be. Suede is a generic name in the leather industry for any leather having a rough surface that is made straight from the softer underside of animal skin.
Suede shoes are ideal for technical skaters since they last the longest and give the best board feel. Canvas is the weakest material and should only be used for cruising or transition skating with no ollies or flips. There are leather shoes available, but they are generally cumbersome and detract from the board feel.