4WD Aftermarket Accessories: Ramp Up Performance, Protection, Comfort and Versatility
When it comes to cars, Aussie tastes have gone through a tectonic shift. Sedans are nowhere to be seen, and hatchbacks are a dying breed. Instead, buyers are opting for a higher driving position, drive trains spinning both front and rear axles, and enough boot space for any occasion. We also want vehicles that can take the rough with the smooth. 4WDs and utes are the cars that make up the majority of new car sales. They're well suited for the school route, the family camping trip, any type of off-roading and be ready to show up on Monday for work.
All carmakers are offering more vehicles to cater to different tastes. With this comes a bustling 4 wheel drive accessories aftermarket, that takes care of anything manufacturers have left out. Or for which they were asking a bit too much. There are additions that up engine performance, get your rig ready for the bush, add a little more comfort or increase versatility in everyday driving and also improve safety. All parts are tested and meet current federal regulations, so no worries there.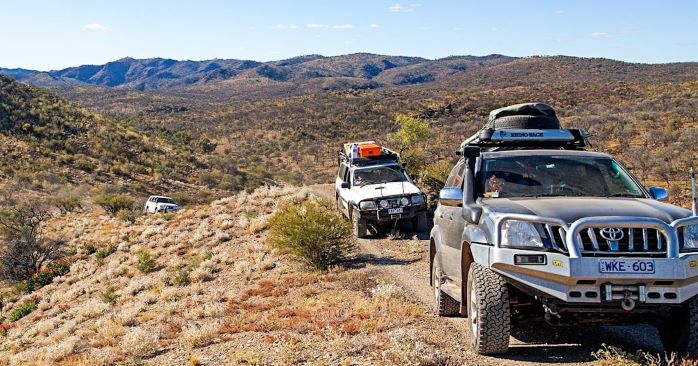 Performance Upgrades
Performance additions are high on anybody's shopping list. We all want the last drop of power from the engine, be it diesel or petrol. Simple additions like throttle controllers affect how the car responds when you press the pedal, and in large and heavy 4WDs a bit more acceleration is always welcome. Drivers get faster reaction times off a standstill, and more push and pull when overtaking or towing.
If you've modified your ute or 4WD for the bush, then look to gauges to monitor how the engine reacts when pushed to its limits. Boost, exhaust temperatures, oil pressure and coolant levels can be tracked for optimal performance in difficult terrain, and prevent going too far and causing engine damage or failure. These are installed in the A-pillars with no fuss.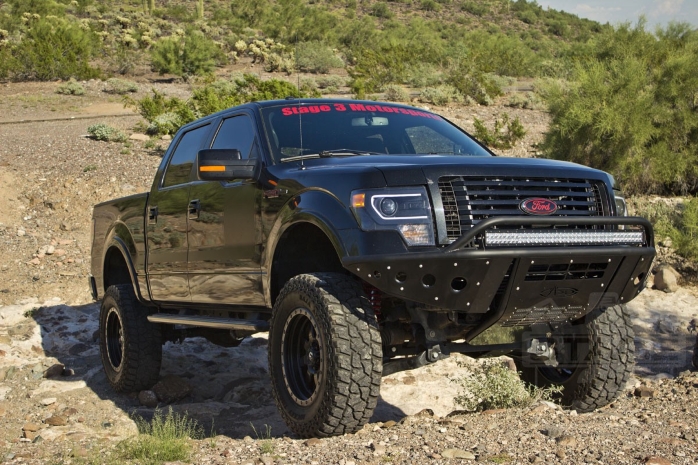 When engines are running out of puff, it's time to make a few changes under the hood. Air intakes and filters are a necessity in clearing dust and debris when off-road, and add more air for better combustion. Combine this with revamped fuelling from beefier fuel pumps and filters, water separators for diesels and oil catch cans and there's no terrain your car can't handle. You'll get more clean air and fuel into the cylinders and more power when you need it.
General Maintenance
Regular maintenance items like oil and oil filters, air and fuel filters, timing belts, spark plugs, brake pads and rotors, brake fluid, coolant, as well as general or make-specific parts are available from all 4 wheel drive accessories stores. A simple tip when buying these = get the number of the part down, and the MY of your make and model to ensure that the part is compatible with the vehicle.
Protection and Safety
Besides the obvious external protection in the form of bull bars, brush bars or bash plates, most drivers overlook the smaller things. When parked or garaged a vehicle car cover keeps your 4WD clean and protected from the elements. And out-of-bounds for over-zealous wildlife or crooks. This is more so for ute tarps to keep things inside secure and clean.
Inside, simple seat covers and dash mats absorb spills, dust and anything else that can cause unwanted smells, staining or issues with wiring and electronics. And anyone who's spent a nice lump sum for their new car can benefit from a GPS tracker, and know where their car is at all times. These also work well when off-road in planning routes and calculating consumption.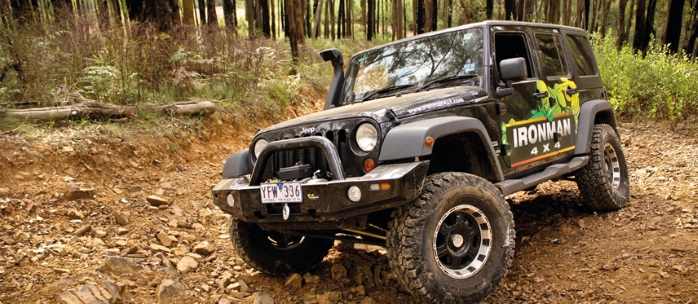 Comfort
Getting tired of damaged seats? Or those that don't offer enough support? No probs, there are hundreds of seat designs and colours that can bring back the comfort you deserve. Bucket seats upholstered in a range of materials, from cloth to real leather means driving is a pleasure, not a torturous ritual. Designs differ in side and lumbar bolstering to get drivers in the comfiest driving position. Universal rail mounts fit almost any 4WD and all seats sold are ADR approved for maximum safety.
Versatility
4WD aftermarket stores excel in the range of the stock for your vehicle. Camping and off-roading accessories here are better suited to a wide variety of different 4WD makes and models. Examples include fridges slides with extendable tables so food and drinks are stored at optimal temperatures and easily prepared. This is one accessory you'll want when out on the road for longer. Powering fridges and other camping essentials requires a dedicated secondary battery. For this look to lithium-ion or AGM deep cycle batteries that you can install in the engine bay with a bespoke battery tray for your car.
To monitor battery output and charge levels, there are also voltage gauges for secondary batteries, and some are sold packaged with the gauges mentioned above. Other necessary items when off-road include fog, flood and spotlights in various configurations and lighting tech (LEDs are best and most efficient) as well as towing equipment – hitches, balls, bars, brake lines and controllers, and towing mirrors – when you have a caravan or trailer attached at the back.  
Buying Considerations
Though some of the items above are sold through dealerships, they'll cost a pretty penny. Aftermarket stores have more variety and at a lower cost. All items need to be ADR approved before hitting the shelves, so always check the packaging or consult with sales staff. Pricing varies, but some accessories can save you money in the long run from unwanted engine or vehicle damage. Other things warrant you get the most out of your vehicle, no matter how or where it's driven.