Tracking Trends: Are Activity Trackers The Latest Fitness Craze
Activity tracker promises to track your every move and offers feedback on the pace of your workout and updates on whether you are on the right track and how far you are from achieving your fitness goals.
What's your new fitness challenge? What's your driving force? And what's stopping you? Nothing, right! At least, nothing should. Stop fooling yourself, you can do whatever you set your mind to; everything you want to have is just on the other side of fear, be it professional or athletic-wise. Having a good plan and good equipment enables you to go through with your plan faster and easier.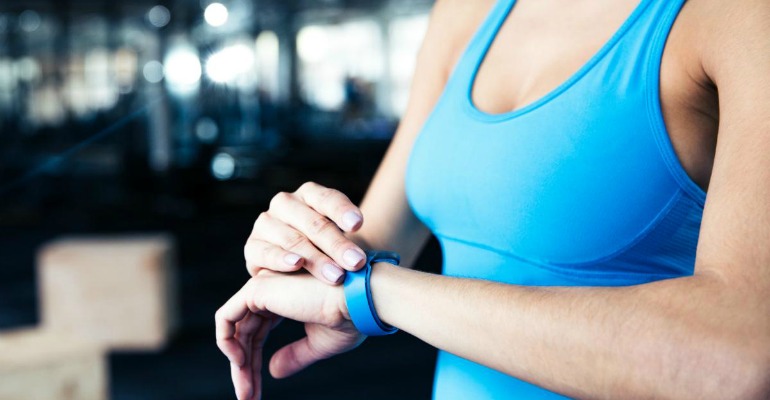 Activity trackers can help you determine whether you should push harder or slow down. Steps, pace, distance, time, calorie expenditure and heart rate are some of the information that these gadgets provide you with while burning calories. Almost all activity trackers, regardless of the make and model, are based on a three-part accelerometer that enables measuring acceleration against the three axes, that is, the beginning and the end of the motion and its intensity. When the sensor is still, the counterbalance is located right in the middle. Nevertheless, once you start moving, the counterbalance moves from one plate to another and this is when the sensor registers the motion.
In other words, an activity tracker helps you perform at your best, every single day. It is everywhere and wants to be in your life, but are you eager to welcome it in? Do you feel like joining in the latest fitness craze? According to Frost & Sullivan you should; it is believed that wearable tech will reach $1 billion in revenue by 2018.
What should I base my choice on?, is what baffles many. This is a matter of personal taste and needs. Maybe design is what matters to you, while for someone else it is the Bluetooth support feature, battery life; whether the device has heart rate monitor, what apps it is compatible with, etc. The choice is wide, yet it feels so hard to to choose one. Below are our top pics in order of popularity and customer ratings.
Garmin Vivofit 2 : Year-long battery life, no charger needed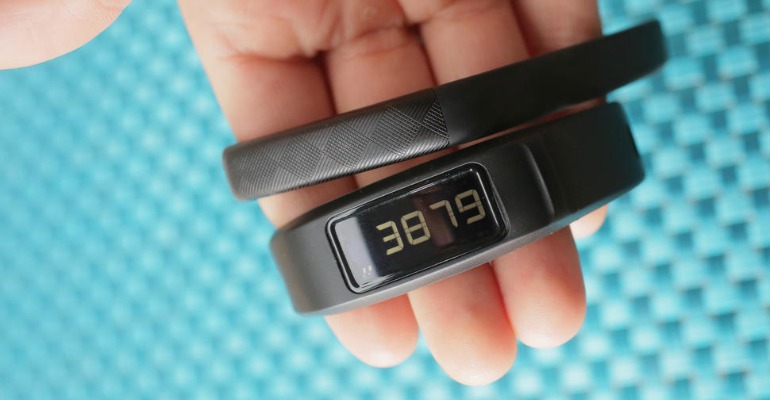 THE GOOD: This cool gadget can measure the steps you take, travelled distance, calories burnt and your sleep. It has a stopwatch function and audio alerts and move bar that will remind you and get you motivated to stay active throughout the day. It lets you know if you have been inactive for more than an hour so that you do something about it. The Garmin Vivofit 2 is Bluetooth compatible, so every time you receive an e-mail, text or call, the Voicemail will gently vibrate and automatically display the information. Just swipe the screen to read more. The backlit display shines through the band and shows your distance, burned calories, steps and similar info. It is water-resistant so no need to take it off when showering or while swimming. The best feature is the battery life.
THE BAD: The sleep feature is very simple, it only tells you how many hours you've slept for. It does not provide the information such as how long it took you to fall asleep, deep and light sleep. There is also no smart coaching feature which Jawbone Up24 offers.
Jawbone Up24: The gadget that keeps you going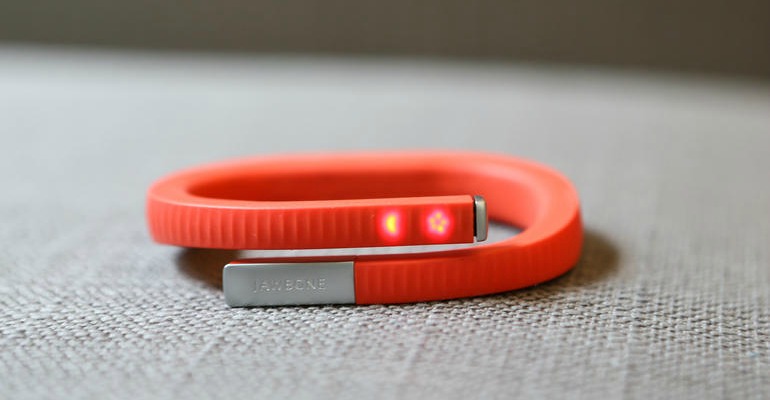 THE GOOD: Although the brand has had its pitfalls with the original tracker, the wireless syncing makes this one among the best activity trackers. The bracelet-like and slim design makes it super convenient to wear it day and night, when working out or just hanging out with friends. It counts active time and steps, sleep and calories and it also has smartly designed features that subtly nudge you to better habits. The inactivity tracker enables you to set it up to vibrate and remind you to get up from your sitting position after a while and stretch. Also, the sleep alarm vibrates at a particular point in your sleep cycle to make waking up less harsh. It is light, water-resistant and syncs with both Android phones and iPhones.
THE BAD: It does not have a screen.
Fitbit Flex: Fitness Fashionable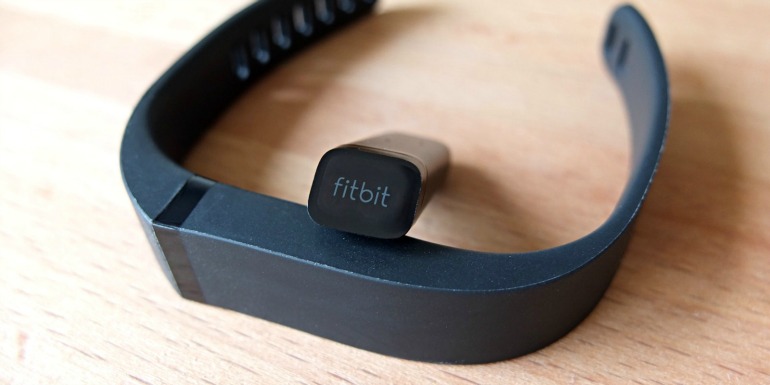 THE GOOD: This small, water-resistant device can be easily slipped into a a rubber bracelet or dropped in a pocket. It has five LED lights in a thin band and it vibrates once you meet the goal you have set. All you have to do is tap the tracker to reveal your current progress. It is light, comfortable to wear and comes with a 5-day battery life. It offers Bluetooth syncing to leading brands of computers and smartphones.
THE BAD: Lacks design; does not support all Android phones.
The Verdict
A long list of features makes these 3 activity trackers the best you can buy. Designed to get you motivated and keep you focused on your goals, these pieces of wearable tech will help you make fitness a lifestyle. The truth is, everyone is capable of achieving a higher level of personal performance; the only thing that stands in the way of who you are and who you want to become, is what you do. Get yourself an activity tracker and the right sports nutrition supplement to make your fitness goals come true. Nothing is more attractive than self-confidence.