The Best Sports Cameras Available Online
If you consider yourself a brave heart, and are ready to jump out of a moving helicopter with nothing but a parachute, then it would be a real shame not to catch that moment and share it on the social network with your friends. Nowadays, technology has evolved enough to make that reality; with the invention of sport cameras now you can catch almost every moment of extreme sport adventures and keep the memory of your brave moments and adrenaline rush on your computer, or framed if you prefer. The choice of sport cameras is vast, varying in brand, performance and price. Here are some of the best sports camera available online.
The Go Pro Hero4 Black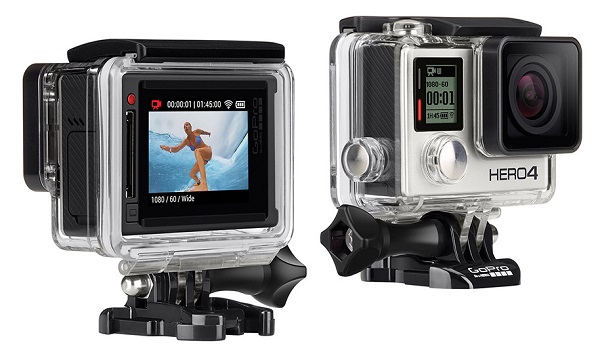 The GoPro easily earned its title as the best sports camera on the market since its performances are really good. If you are into creating perfect photos with the highest quality possible, you probably have the GoPro Hero4 Black in your technology gadgets drawer. This camera shoots not only perfect photos, but also amazing videos. 4K video can be made with 30 frames per second and it is fantastic. The video is rich, detailed with a terrific dynamic range. And if you do not need a 4K video, you can switch the banner shooting mode and make a 1080p HD video with 120 frames per second meaning. You can play back a full frame 24fps video and slow it down 5 times. As a piece of hardware that looks like it is a part of a more expensive and sophisticated camera, this gadget is a must.
Shimano Sports Camera
The Shimano sports camera is suitable for catching all moments in every environment. It is designed without housing, and features full HD resolution and 10M underwater shooting capability. Low light? No problem, this camera can catch moments even in low light situations. The best thing about it is that it can be connected to a lot of devices that have Wi-fi, ANT+/ANT private connectivity so that you can share your photos or videos instantly. Extra gear is also available for this camera: tripod with sinker, waterproof case, polarized lens and a lot more. The battery of this camera is good for up to 2 hours without charging. Hooked already! If the best sports camera is what you want, Shimano is the go-to gadget.
Lily Camera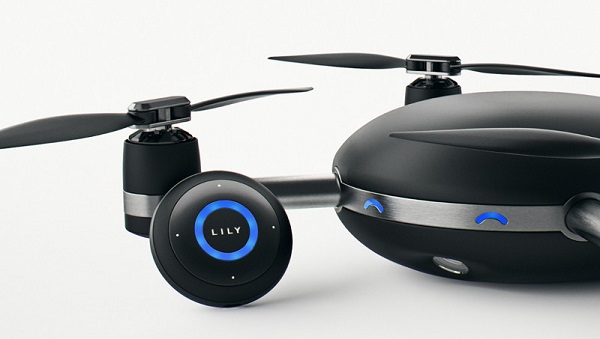 The Lily Camera has everything you need in one gadget. This camera incorporates a self flying drone capability, technology for tracking objects and an HD camera that can shoot 12 megapixels still photos and a 1080p HD video at 60fps. No worries, the drone is waterproof and can float, so you can freely land it on water if you need to. And if you need to carry it in a backpack, do not worry about its size, it fits perfectly and it does not weigh more than an average laptop. As for charging it, the device itself has an internal battery that can secure the drone flying for 20 minutes tops without charging.
Contour Roam 3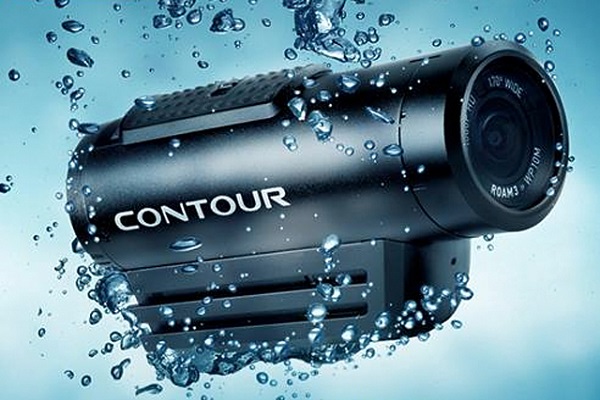 The first thing you will notice about this sport camera is its amazing design. It looks very elegant and expensive and the truth is, it is not. Its performances include rotating lens of 270 degrees: 180 degrees to the left and 90 to the right, perfect positioning options and no need for flipping the video or installing editing software. Also, your video will always be straight thanks to the laser alignment this camera features.
Sony Action Cam AS100V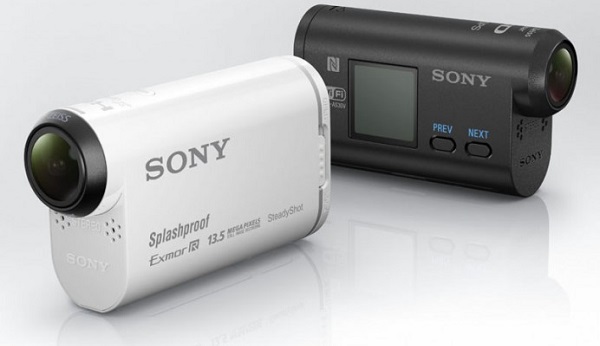 Another great design and pretty looks. This camera praises on the sound quality it has. The sound it produces is literally second to none, while the quality of the photo is not quite on par with the rest of the competitors. In cases when sound is most important, this is the best sports camera. It also features GPS so you can easily add another layer on your videos. It costs around $250, and at that price and with these performances, this gadget is a serious contender.