Thoughtful Gift Ideas for Your Gluten-Free Foodie Friends
For some people, eating gluten triggers an immune response in the small intestine, which over time, may cause serious health complications. And while there is no cure for celiac disease – most people may benefit from following a strict gluten-free diet.
If you have a gluten issue or have gluten-free friends, then you know how going gluten-free can be tough. A diet without fluffy bread already sounds sad, but the only thing worse than this is the belly pain after eating even a small piece of the stuff.
Luckily, many brands are thinking about their gluten-free customers, and are rolling out some amazing gluten-free alternatives. Here are some ideas to go for when gifting your loved ones: you'll make their lives much easier and their daily treats way tastier!
Gluten-Free Doughnut Box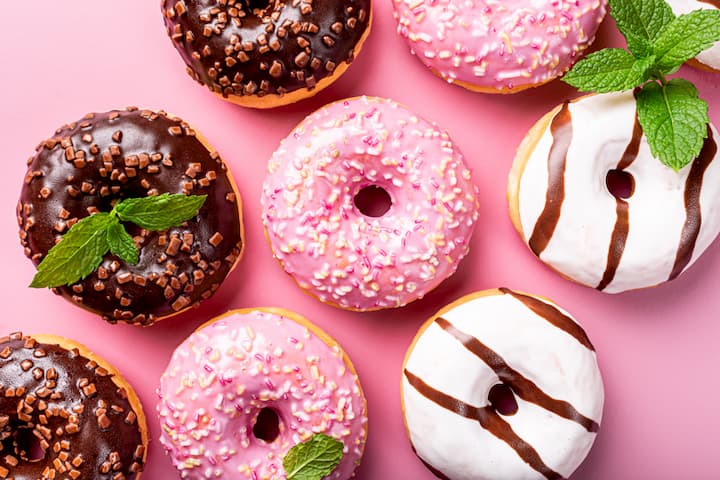 Everyone loves doughnuts. They are a great way to satisfy our sweet cravings and today, they come in almost every flavour. Whether you pick glazed, filled with jelly or dusted with powdered sugar, we can all agree that they are delicious. Do you like your doughnuts plain, dipped in peanut butter or sprinkled with chocolate chips? Whatever your preferences may be, you can find these sweet delicacies in various designs.
The main thing is that gluten-free doughnuts are equally delicious even without gluten. You can hardly go wrong when gifting baked doughnuts as gluten free gifts. These doughnuts contain the ideal mix of maple syrup, coconut sugar and cinnamon which give them that mouth-watering aroma. Mixed with gluten-free flour and gluten-free baking powder, they are baked to perfection.
Doughnut boxes usually come with 9 assorted vegan and gluten-free doughnuts, and you only need to know that some flavours may contain allergens such as nuts or peanuts. A doughnut box set may also include mini Nutella jars and Nutella syringes (which are gluten-free, but not vegan).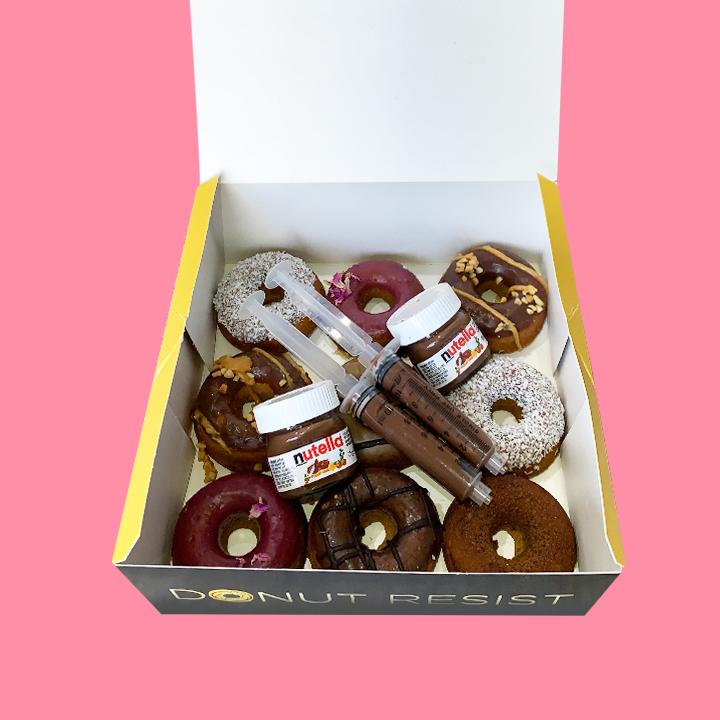 Another detail you'll love about these boxes is the personalised message you can leave and make your friend smile. Doughnuts as gluten free gifts are the perfect choice for any occasion, be it birthdays, weddings, holidays, etc. They can make an ordinary day extraordinary.
Alternatively, if you enjoy baking, you can bake your own gluten-free doughnuts. You can come up with a glaze you know your friend loves and surprise them. Just don't forget to wrap it neatly for the ultimate first impression.
Gluten-Free Hamper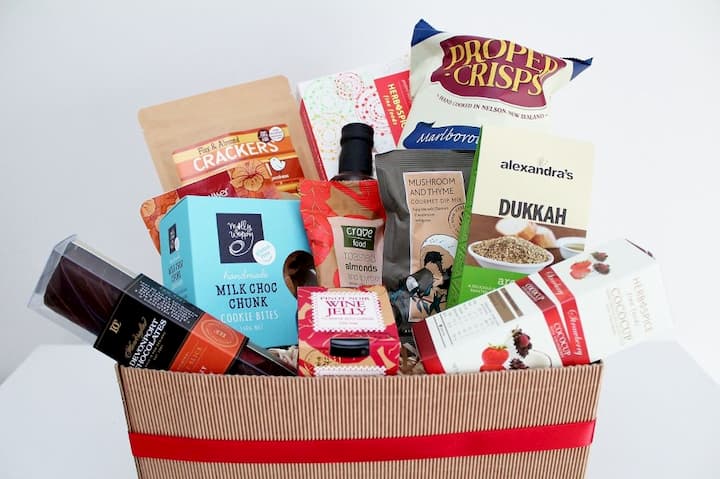 Gluten-free hampers are another fantastic gift for anyone who has eliminated gluten from their diet. Here you can find all the mini gluten-free snacks rolled up in one nice package. There are many gluten free gift hamper options to choose from, and they usually include gluten-free products such as crackers, wine/prosecco, dips and some chocolates. Any special occasion and holiday seems better when your wine glass in half full. To spread the cheer, you can order a bottle of Australian red wine and customize your hamper.
Since alcohol is gluten-free, with the exception of beer, your friend can enjoy a bottle of good wine without any regrets.
Instant Pot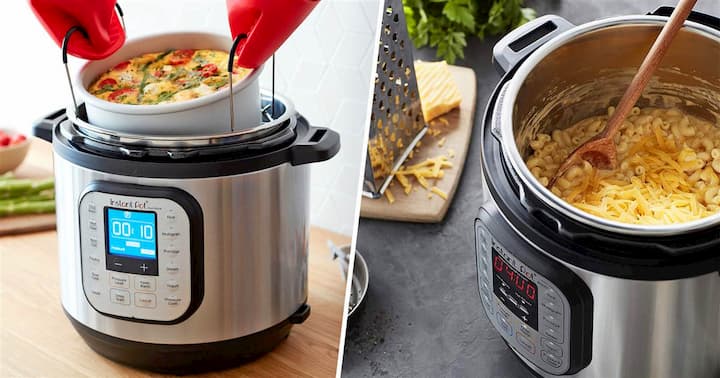 Eating out is not a simple task when you're sticking to a gluten-free diet, because you can't easily find gluten-free restaurants and meals, plus the fear of cross-contamination in the back kitchen is always there. If you want to encourage your friend to cook at home more, you can gift them an instant pot. Cooking in an instant pot is an easy way to prepare many wholesome slow-cook recipes and upgrade their gluten-free meal plan.
Whether they're preparing meals for the week or throwing a dinner party, this appliance can be of great help in the kitchen. You can pair it with a cookbook to round up the whole gluten-free experience. In case your friend already owns one, a powerful juicer can also be a nice gift.
Gluten-Free Bread Mix
For regular people, bread may not be the ideal gift, but for people on a gluten-free diet, it's a real treat. One of the hardest parts of a gluten-free diet is giving up on bread. Shops have a very poor selection of gluten-free bread, and you can rarely find a freshly baked bun. With a gluten-free bread mix, you will give your friend an opportunity to have freshly baked bread at home whenever they please. This way they can enjoy the process of making bread and at the same time will indulge in the smell of freshly baked loaves. Add to it a bottle of good quality virgin olive oil and a can of olives, pack it nicely and you have the perfect gift.