Things to Consider When Buying a Garden Shed
If you are one of the lucky ones who have a spacious outdoor space, you can easily create your personal haven for relaxation. However, designing your yard and organizing everything properly takes some time and the proper gardening tools to achieve the desired look. But keeping your gardening tools scattered around your outdoor space will leave your outdoor space looking messy and unorganized.
You may want to consider decluttering your garden as this will help you maximize your outdoor space and keep it clean. A nice garden shed would really come in handy as it can significantly improve your garden's look. Its main purpose is to increase the functionality of your home. For instance, the shed provides adequate and safe space for keeping and storing all your gardening tools in one place, can be used as a home gym, a playroom for the kids and whatnot.
If you are looking to invest in a garden shed, there are various things you'll need to take into consideration to make the best choice for your needs and preferences.
Getting Started: Price vs. Quality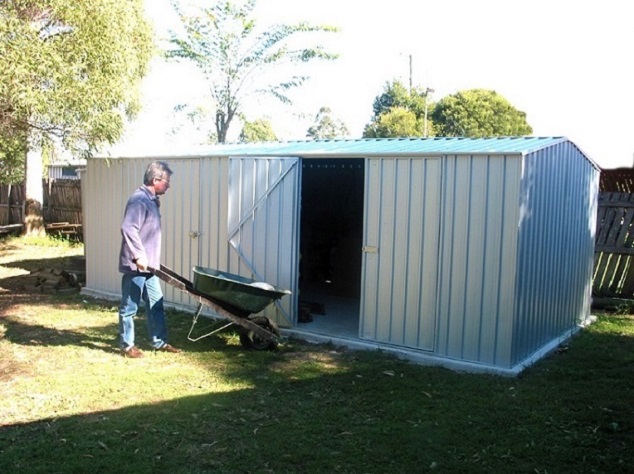 A garden shed can be a pretty big but worthwhile investment. No matter whether you are buying a new storage shed for the first time or replacing your old one, you should pick the best one for your needs. However, don't let the price to be the sole determining factor when making the purchase. Take into consideration other factors such as the materials, design and construction quality to ensure you get the most value for your money.
Consider buying a shed with high-quality materials and solid construction which will provide value in the long run. A quality shed will last longer and look better than cheaper options. If you have a limited budget, consider getting a simple shed with basic yet quality materials and fewer features.
Design Considerations
Garden sheds come in multiple sizes and styles. From small wooden potting sheds to large sheds that can be used for various purposes, there is truly something for everyone. So before buying, consider the size and the purpose of the shed. Also, have a budget in mind as it will help you narrow down your choices. In most cases, the size of the structure influences its price. Large sheds are usually more expensive than small ones.
In addition, it's very important to consider the appearance of the shed as it can have an impact on the overall appearance of your property. Even a few small decorative details can make a great difference. So when choosing the design of your small or large garden shed, make sure it complements the style of your home. For instance, if you have a country-style home, your best bet is to choose a shed with a rustic design.
Understanding Proper Floor Construction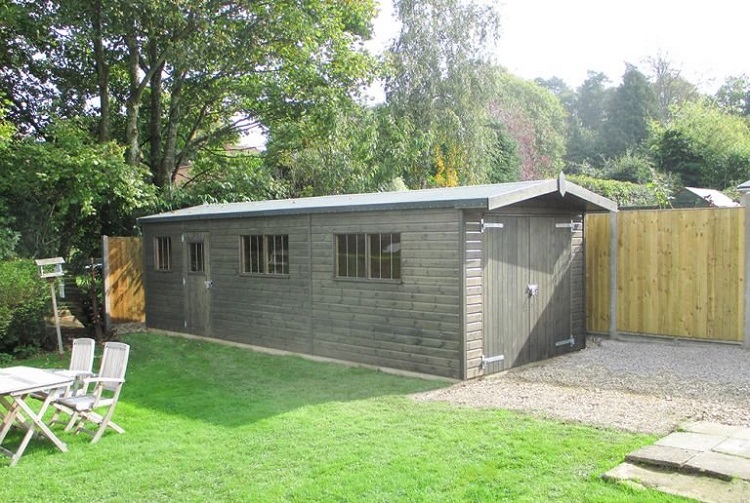 Foundation and flooring are very important factors that need to be considered when buying a garden shed. No matter whether the floor is metal, plastic or wooden, sheds should be positioned on a flat and preferably sturdy surface such as concrete or slabs. This will keep the shed off of the soil or wet ground and will eventually prevent the material from rotting or corroding.
You should keep in mind that not all sheds come with a floor. Some models include a floor while others don't. If not, in such cases your solid surface can act as a floor, or you can buy the flooring separately. You can opt for the manufacturer's flooring or build your own as some sheds offer floor support kits which will allow you to add your own flooring. OSB or oriented strand board is the most common material for floors. Other sheds provide timber boarded or tongue and groove floors which are stronger, more resistant to sagging and more durable than OSB.
Choosing Shed Siding Materials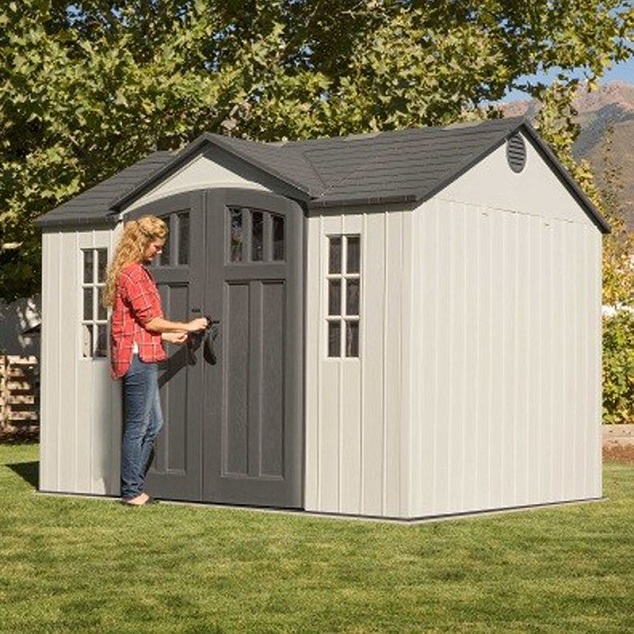 There are three key materials used to make garden sheds: wood, plastic and metal. Wooden sheds are the traditional outdoor shed which can perfectly complement your garden. Since wooden sheds are often customisable, you can place doors and windows where you wish. The walls of the wood sheds are typically stud-framed and covered with plywood siding. Keep in mind that the wood may need annual maintenance – repainting, repairing damaged or rotted parts, and refastening loose parts – depending on the treatment used on the timber.
Metal and plastic sheds can be an affordable option if you just need some storage space. Metal sheds are solid and renowned for their security. They have a simple metal framework covered in factory-painted or vinyl-coated metal for the walls. Plastic sheds require the least maintenance and they often are vinyl, PVC or another type of plastic. They need anchoring to the ground as they are lightweight. Both plastic and metal sheds can mimic the appearance of wooden sheds. However, metal and plastic come in a wide range of colours while wooden sheds can offer a wider range of paint options.