Chocolate Tempering Machine Buying Guide
Having a temper can be a bad thing, but it's actually amazing when chocolate is in question! If you're an owner of a confectionery shop, a pastry shop, or any other business that has to deal with chocolate a lot, you already know all about tempered chocolate and its benefits.
Tempered Chocolate: What's the Deal?
Tempered chocolate has a very different look than chocolate that hasn't been tempered. Tempered chocolate is glossy, sleek, and smooth, making it easy to use and giving sweets a uniform, lovely look that the eye just can't resist.
It also behaves quite differently than untempered chocolate, allowing for even and easy breaking, smooth spreading, luscious coating, and so much more. If you've worked with both types of chocolate, I'm sure you know exactly what I'm talking about, but if you haven't, you really, really should. Trust me, you'll never want to go back.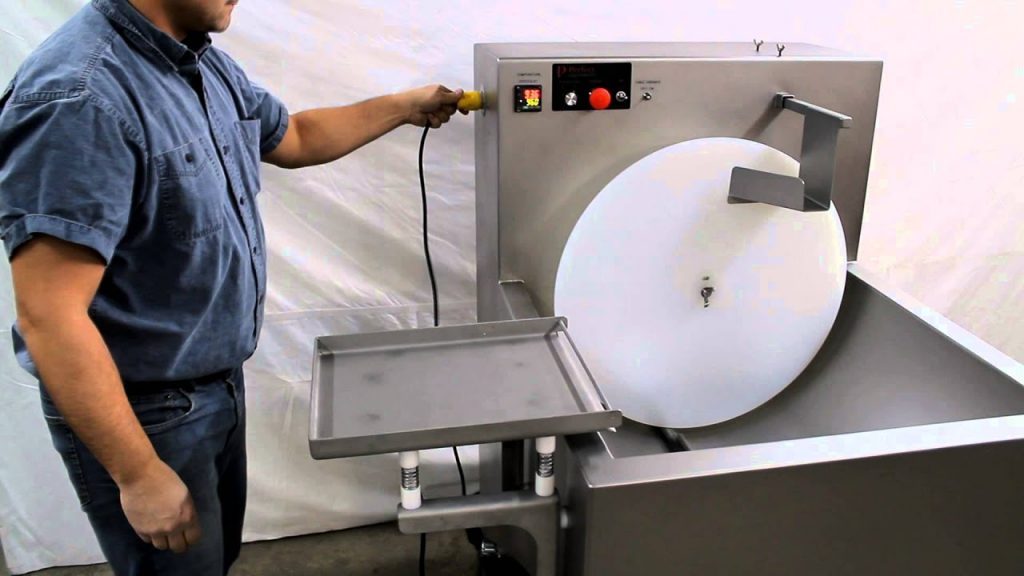 There are a few ways to make tempered chocolate, but when you're running a business, a chocolate tempering machine is your very best bet to ensure you get the chocolate consistency you're looking for and get it easily.
Here are a few pointers on what to look for to make sure you get the very best chocolate temper machine for your business.
Material
You know how important cleanliness is in the food industry. Especially when it comes to machines, and even more especially when it comes to machines dealing with chocolate, cleanliness can be a bit hard to achieve, so the material your tempering machine is made of will make all the difference in the world.
Whenever you're browsing for a chocolate tempering machine to buy, pay close attention to the material it is made out of. It's extremely important for both cleanliness and durability alike and that's why we have it first on the list.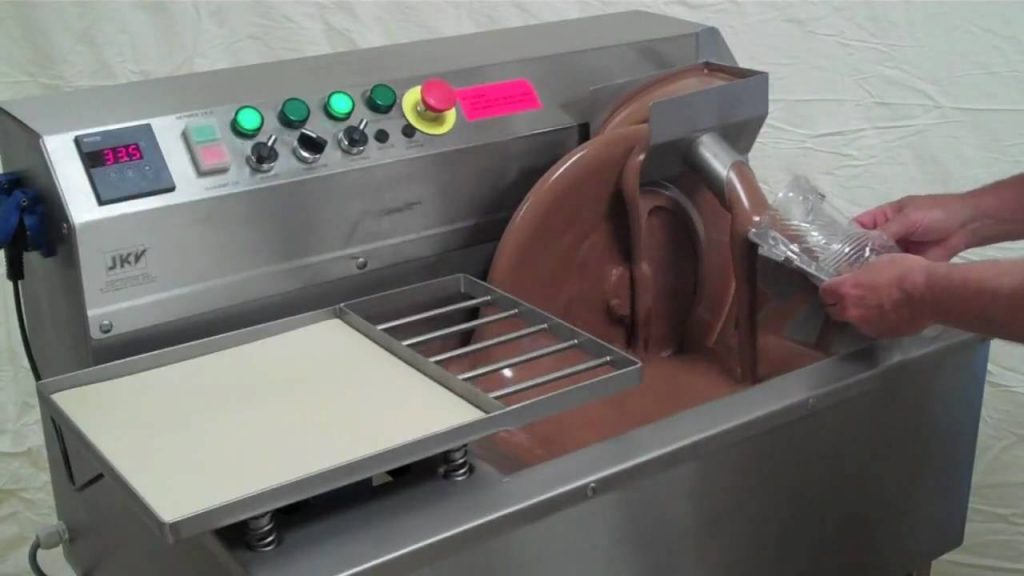 Stainless steel is the best material for the job. Antisceptic, highly functional, very easy to clean, and without any crevices on the surface that can serve as a trap for bacteria, it's ideal for any machinery used within the food industry, but outside of it too.
It is also extremely durable, offering years of usage without succumbing to rust or any outside influences that may damage other materials easily. Whenever you're looking for a good chocolate temper machine, make sure it's made out of stainless steel. It will really make everything much easier and using it will be far more enjoyable.
Type
There is a great variety of chocolate tempering machines around for you to choose from which may make taking your pick a bit difficult.
The best way to go about this is to make sure the machine you're looking at is exactly what you need in terms of size, what it does, in which ways it can treat your chocolate, and so on.
You should make your choice depending on the size of your business, how much chocolate you actually need to temper, melt, mould, and so on on a daily basis, as well as what you use your chocolate to do.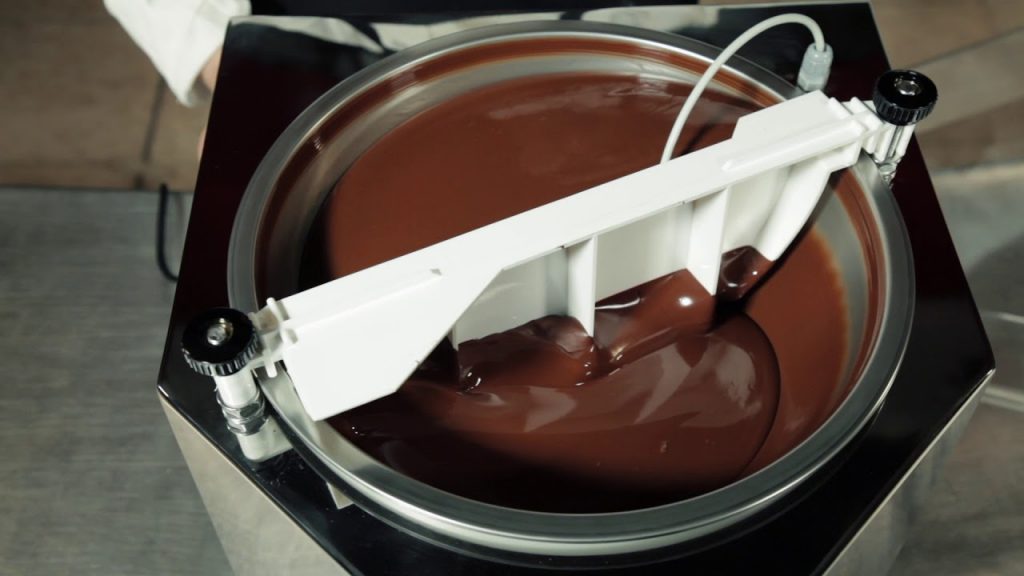 If, for example, you're making chocolate-dipped strawberries, a machine that only melts and tempers would be great for you and it should be a mini one, not something big. If you, however, need it to produce larger quantities of tempered chocolate or use it to make different moulds for cake decoration, for example, something with fitting features should definitely be your final choice.
You should also review automatic vs manual tempering machines and decide which one works better for you and the needs of your business. Many people opt for the automatic versions as they don't require much handling, but may break down more often than manual ones, so weigh your options smartly.
Features & Design
We spoke a bit about special features and different types of machines and also about how important size is when picking the right chocolate moulding machine or chocolate temper machine for your business.
I'd like to expand a bit on that. The size of the machine should correspond with your business needs, but also with the space you have available. Even if you do need to make large quantities of tempered chocolate every day, but you don't have the space, a smaller machine might do you more good than getting one that takes up a lot of your working space.
The design is also very important. Different machines have different features like dosing functions, borders to avoid spills, heat ventilation, software, various power consumption profiles, allowing the disabling of certain features when you don't need them, and so on.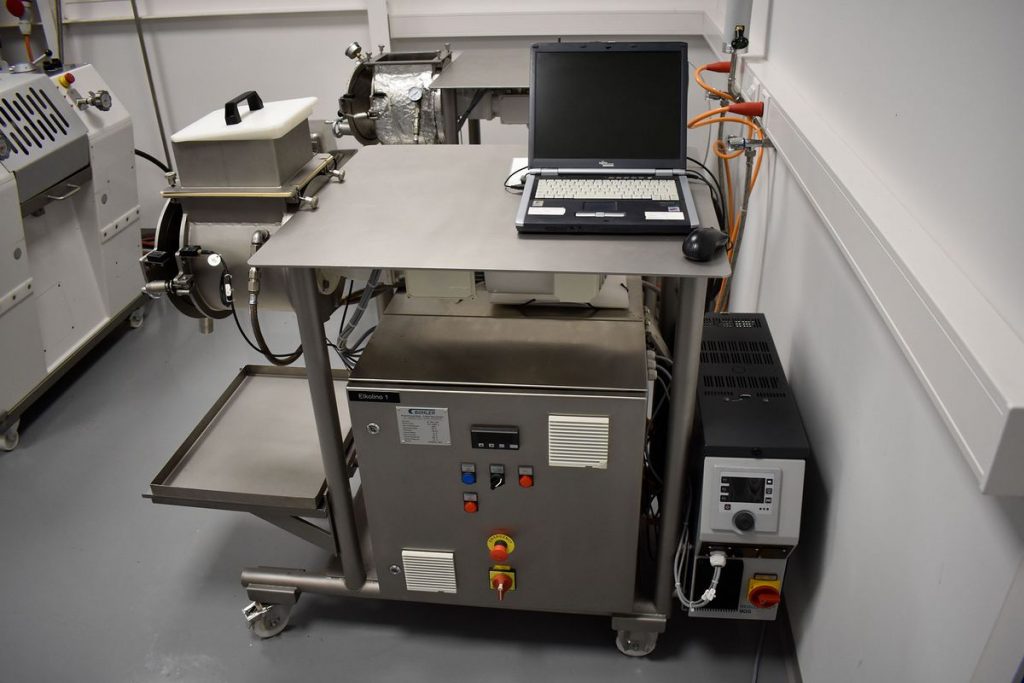 This all fractions into the price of the machine as well as its performance, so you'll need to really know what you need before actually purchasing one for your business. Oftentimes we see something that's fancy and can do anything and we immediately want it, but in reality, something much simpler might do the trick even better and save us a lot of money in the process.
You should also take into consideration the future growth of your business and plan ahead. Since a chocolate temper machine can be quite an investment it's best if you invest into the future as well, but only if you can allow yourself to do so. If not, go small now so you can go big later.
To Sum Up
All in all, the best advice I can give you regarding purchasing temper machines is to know your business, know your needs, know your spending, and ultimately make an educated decision based on all of these factors.
Always make sure to buy your machinery from respectable sources you know stock quality-made items, as this is the only way to ensure you're getting exactly what you're paying for.
Read reviews, ask around, and don't experiment until you actually have the very best machine in place and it's time to create some chocolate masterpieces!