Reasons Why I Love Wearing ECCO Footwear
When it comes to staying active, at home or at work, comfortable footwear is an absolute must-have. Whether it is for walking in the park, shopping, or traveling, the wrong choice of shoes could ruin your experience. That is why some footwear brands have focused entirely on developing shoes that go above and beyond when it comes to comfort. But what does that mean in practice? First and foremost, that means a footbed that delivers superior alignment, arch support and cushioning. Companies like Ecco, for example, design footwear with comfort in mind from start to finish.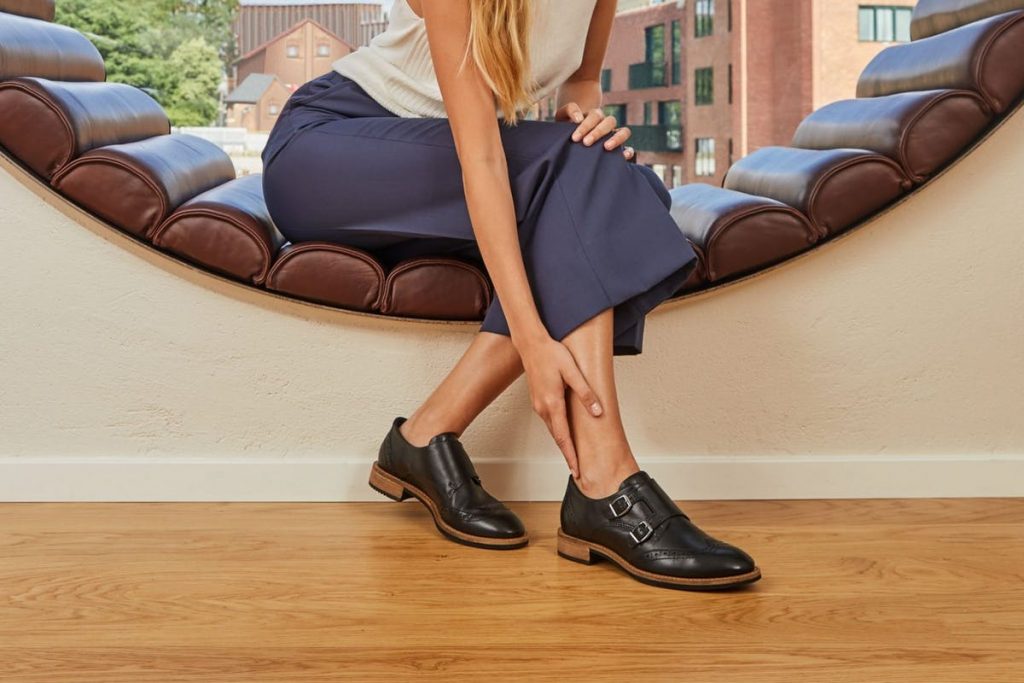 Ecco is a family-owned company that prides itself on having a 'Scandinavian approach to shoemaking'. What does that mean? Well, instead of following trends, their shoes are designed to follow the function of the foot and are created to be lightweight, flexible and sturdy. Furthermore, the brand's leather material used in the manufacturing of their shoes is crafted in the company's own tanneries, allowing for exceptional quality control and innovation. Here are some of the reasons why I love wearing shoes designed by Ecco.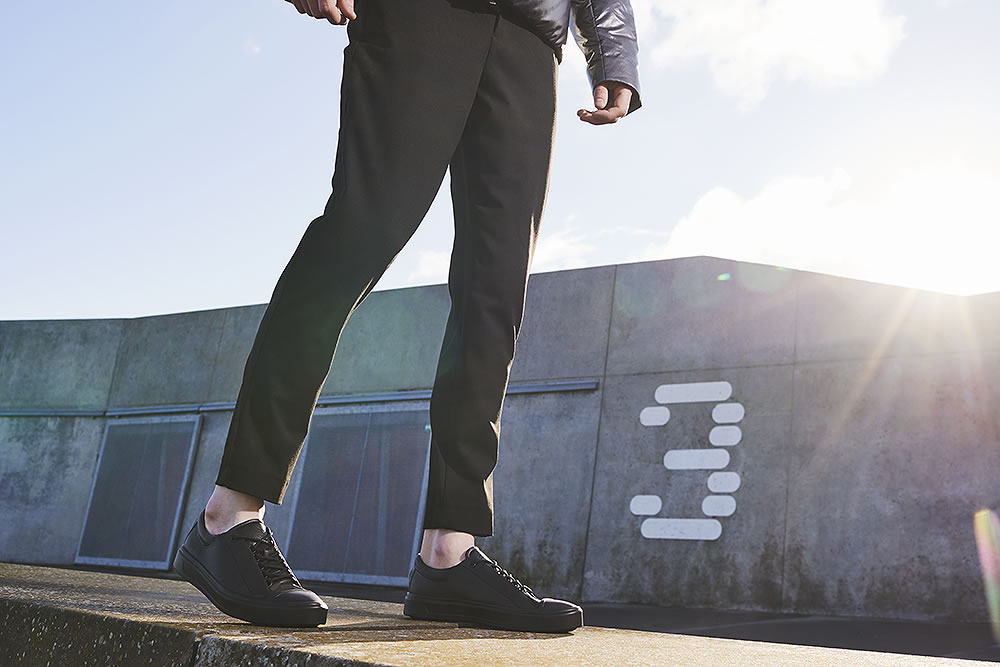 Comfort – When shopping for shoes, comfort is always my #1 criteria. I can compromise on different bells and whistles but comfort has to come first. Why? I work on my legs the whole day and uncomfortable shoes do no good for me.
They Go the Distance – And by 'the distance', I literally mean sometimes up to 20 kilometers without getting blisters. These shoes hug my feet in all the right places and provide the right level of support, which is another important point.
Arch Support – Few stylish shoes offer this. It may vary from person to person, but most doctors agree that shoes that have arch support are a better choice than those that don't have it. After walking long distances in these shoes, my feet are always happy when I take them off but they are not swollen, blistered, or still in pain the next day. Arch support is not only important to keep your feet happy, but also to keep your back healthy!
I've tried out a few pairs of Ecco shoes myself and I liked them so much that I've decided to share the different styles with you.
Flash Woven Sandals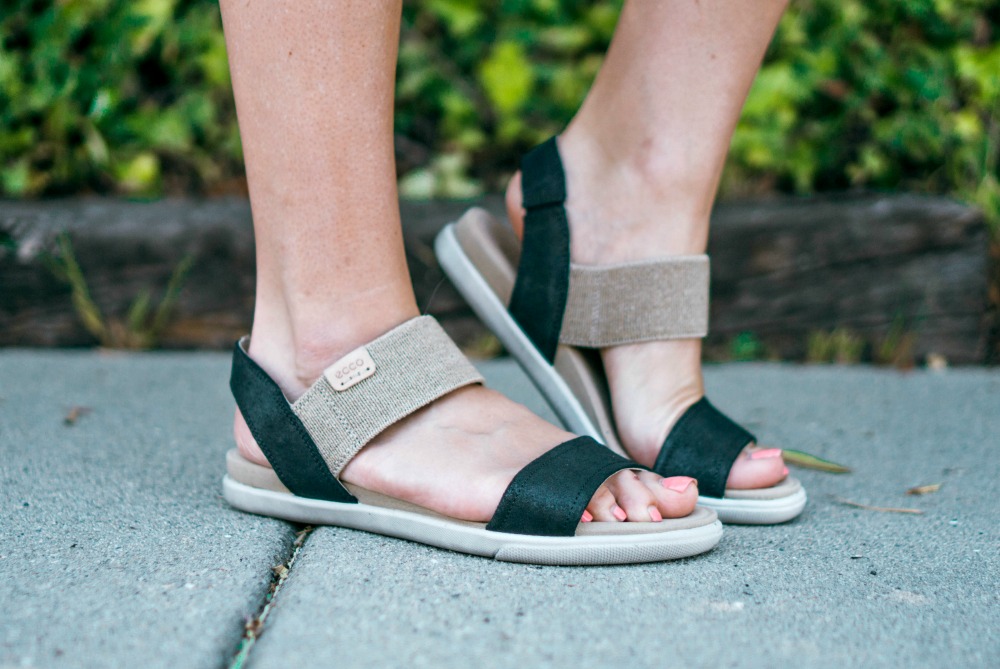 Due to its incredible light weight, this sandal is ideal for traveling with carry-on only. It is available in two cute colours – lion sambad and denin blue. Lion sambat is my favourite colour as it matches most of my clothes. The sandal has a sturdy rubber sole that offers excellent grip, making it ideal for walking on cobblestone streets or loose gravel paths. It also has a soft footbed that allows your foot to sink in while still providing the needed support. The ankle strap is strong and secure, which provides extra support when you're walking, preventing you from slipping and injuring yourself.
Slip-On Sneakers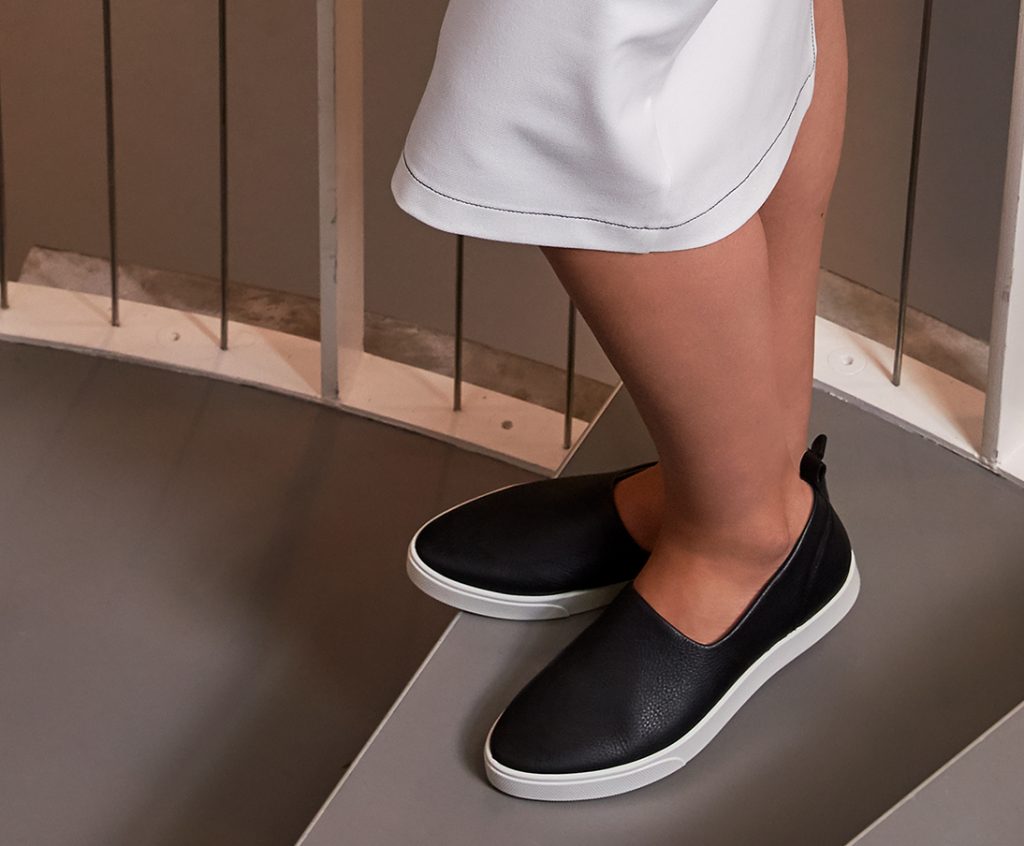 These sneakers look quite trendy yet they are perfect for everyday comfort. You can choose from four different colours, but the 'black women' is my favorite. They are super comfy to walk in even on cobblestones and I usually wear them with skirts and dresses during day time.
Flats
When it comes to style, I define myself as a simple and classic person, so a pair of flat shoes is usually my go-to night-out option. Made from 100% leather, Ecco flats come in different colours, which means you shouldn't have a problem finding the perfect match for your outfits.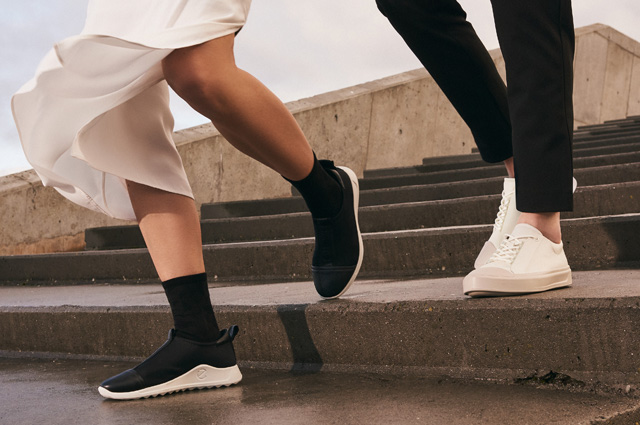 Although your health might not be the first thing that comes to mind when buying footwear, the type of shoes you wear while doing your daily activities can be of great importance for your overall health. Poorly designed shoes that don't fit your feet properly can lead to a number of short and long-term health problems that can affect various parts of your body. So, make sure that whatever you are wearing is not jeopardizing your well-being, as a matter of fact, it should help you perform better during the day and boost your confidence.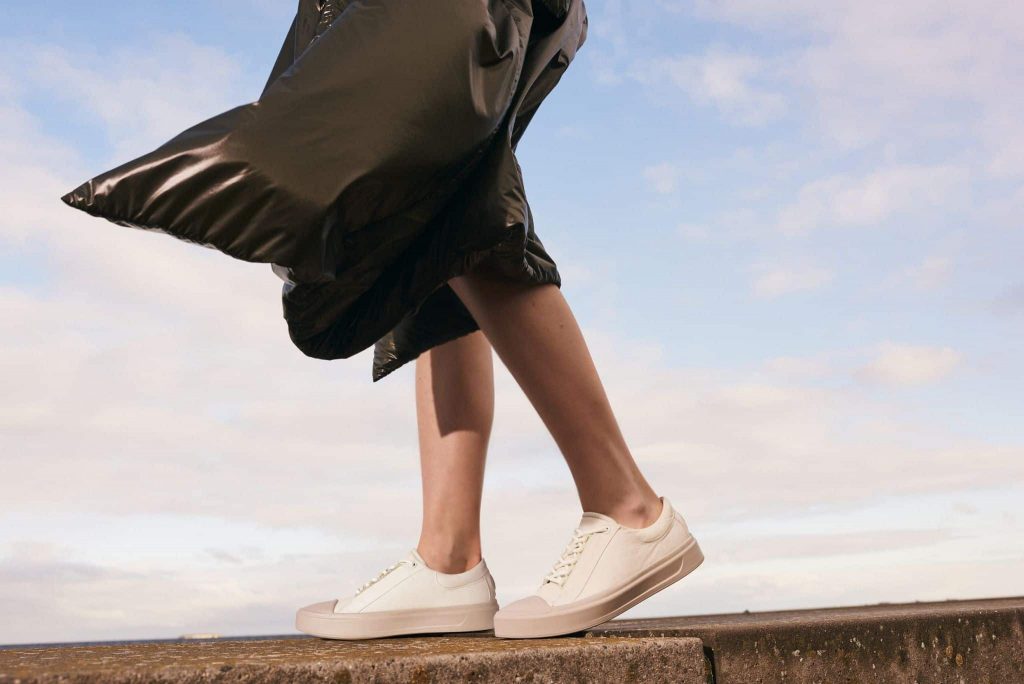 Shoes with poor grip, higher heels or inappropriate fastenings have been linked to impaired walking, balance and frequent falls. Foot constriction within shoes can also create the feeling of having pins and needles or temporary numbness in your feet. If the footwear you are wearing does not fit your feet right, some short term problems may become long terms ones, which may even affect your ability to work. For example, wearing improper footwear over a prolonged period of time may affect your back. Lumbar, spinal, and muscle actions can be exacerbated, which may lead to stiffening and posture changes. My advice to you is to try wearing flat shoes whenever possible. If you have to wear high heels, make sure they are of high quality and well made, like some of the models from Ecco footwear, for example.