Illuminate Your Path: Everything You Need To Know About Torches
Way back they used candles and lanterns. After that, it was gas lamps. Nowadays, it's torches. You can find one in every household and in every backpack or car ready for camping or off to an off-road adventure. Extremely useful when your primary lighting source is gone, torches are portable, easy to use, and very convenient. Because there are so many people using torches, there is a whole industry dedicated to their production, an industry that constantly strives to outdo itself and offer even more innovative ways of taking light on the go. The variety that has come out of this process is unbelievable, both in style and in performance.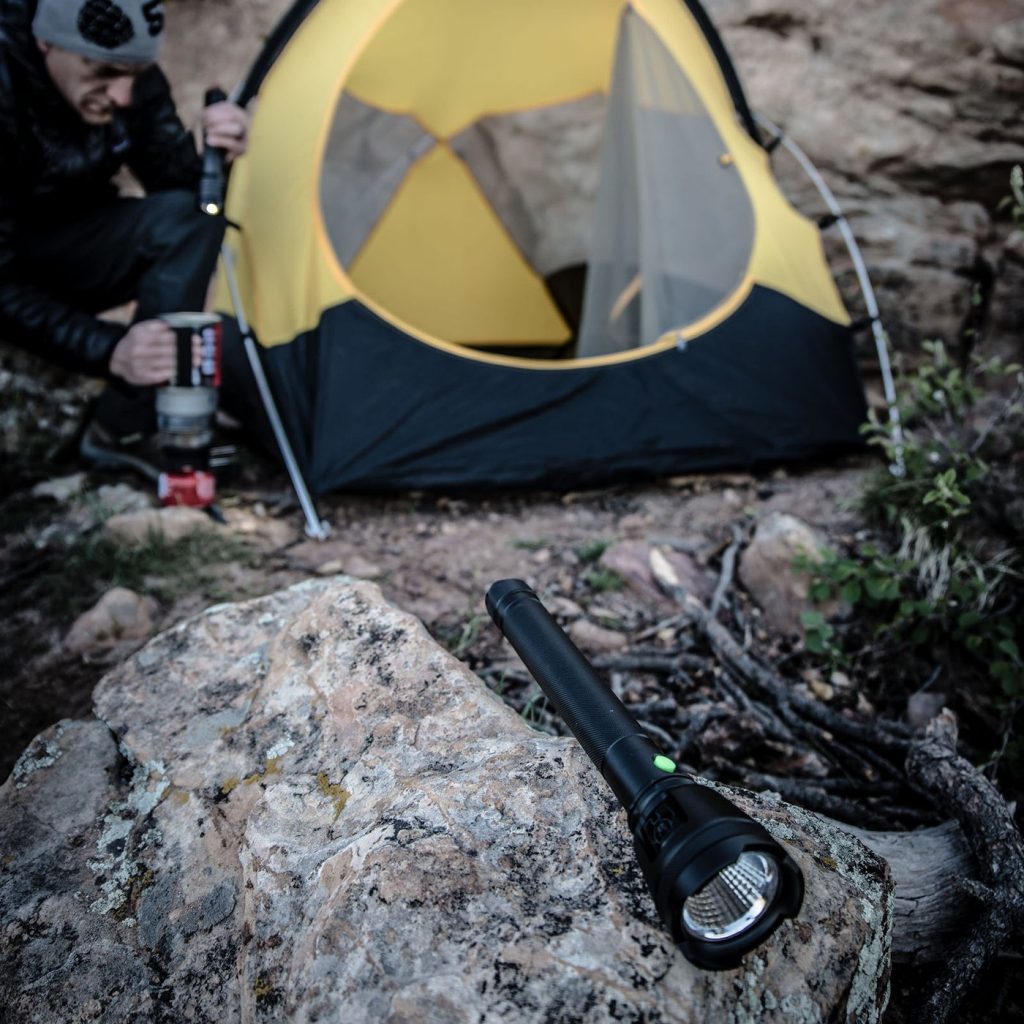 Still, as great as this is, it may also end up being a bit confusing. What kind of torch do you need? What is it good for? Are you going to be able to use it for what you intend on using it for? Is it the optimal choice? The questions can really pile up and leave you with a lot of question marks. In this article, I'm going to go over three of the most common and popular flashlight models out there and explain what each one would be best for. This way, I hope to be able to give you a more thorough glimpse into the world of flashlights so that when you're buying one, you'll know what to look for!
Regular Torches
For a lack of a better term, the very thing that pops into your head when you think of torches is what I mean when I say "regular torch". Whether you're trying to buy a tactical torch you need for the great outdoors or you're trying to find something a little more toned down, a "regular torch" model will most likely be among the choices.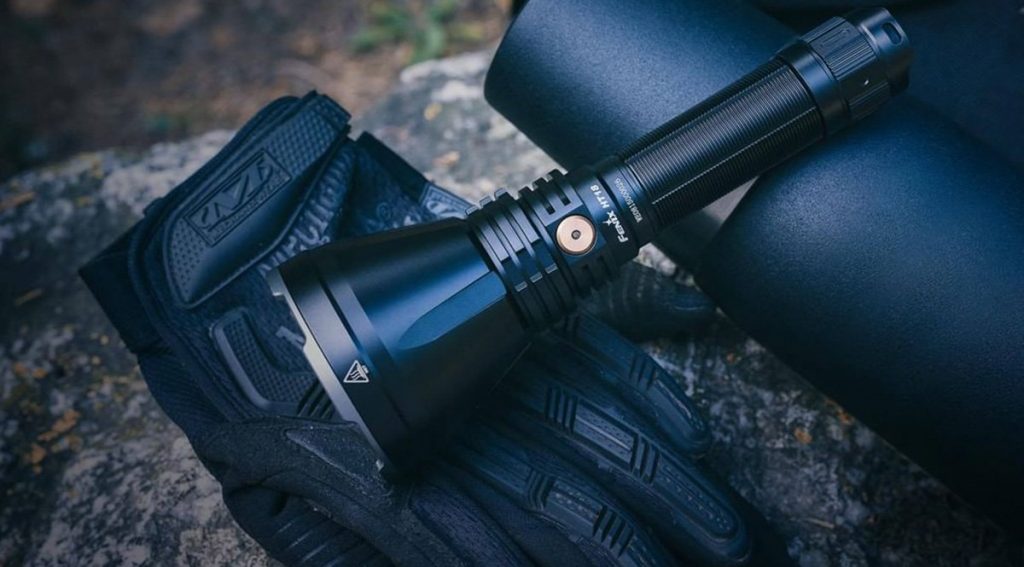 Many people go for a regular torch just because it's something they've seen and know without really familiarizing themselves with other models that may work better for what they need. Regular torches are great for around the house, as well as for camping or hiking trips where one of your hands can be occupied by holding the torch. They're excellent for situations where the power runs out, for example, and you need visibility, or when you're trying to find something in the garage. When outside, they're perfect for basically the same thing – finding your way around or aiding you while you're searching for something in your tent or backpack at night. The reason a regular torch is so convenient is that it allows you to control the light with your hands, getting illumination exactly where you need it.
Angled Torches
A handyman's best friend, the angled torch is perfect for when your hands can't really afford to be busy holding a torch. Angled torches are just that, a torch that has its light under a 90-degree angle. You might be wondering why such a thing may be needed, but the answer is very simple. As I said, there are situations where your hands are busy doing something else and can't hold a torch.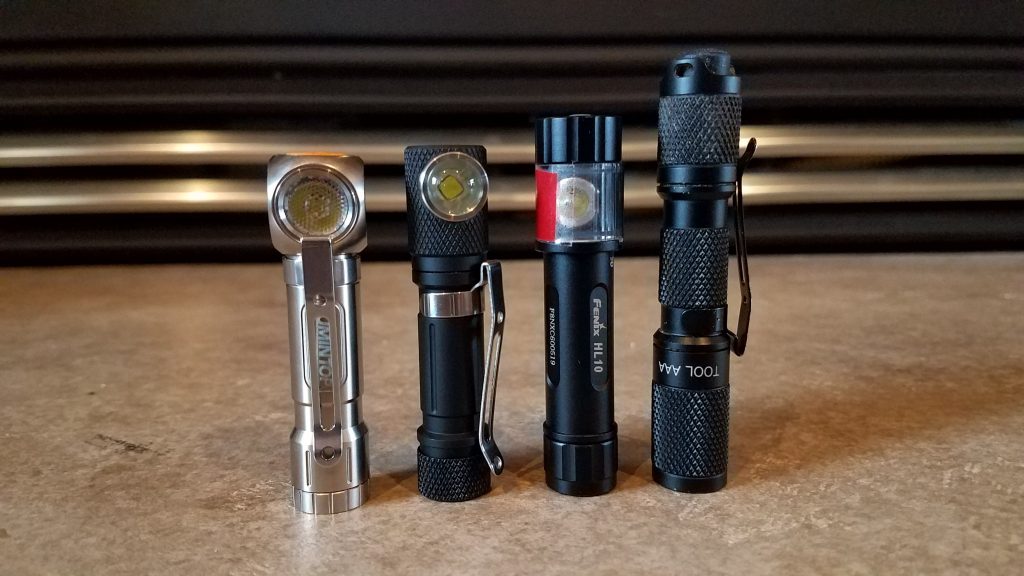 If you have a regular one you'll have to either hold it in your mouth or find another solution. This oftentimes doesn't allow you to control the light flow and may end up in unnecessary frustration. This is where the angled torch comes in. Perfect for mounting and securing on a headset, it will allow you to keep your hands free while still being in control of the light. Angled torches are usually slimmer than regular ones so they'll be much easier to work with.
Another reason an angled torch is a great idea for those who work with their hands is the fact that you can insert the torch into any unusual place you'd needsome light in and it will illuminate it from the side as opposed to from above, giving you the visibility you need in hard-to-reach places. Angled torches also usually come with a belt clip so you can keep your hands free while walking and still illuminating your path!
Mini (or Pen) Torches
Small, yet extremely powerful, pen torches are at home when carried in a bag. These torches are small in size, but their illumination ability isn't compromised. Excellent for on-the-go, they throw a smaller patch of light, as they're not exactly a tactical torch, but they will do amazingly well within any household situation or when you're out and about at night.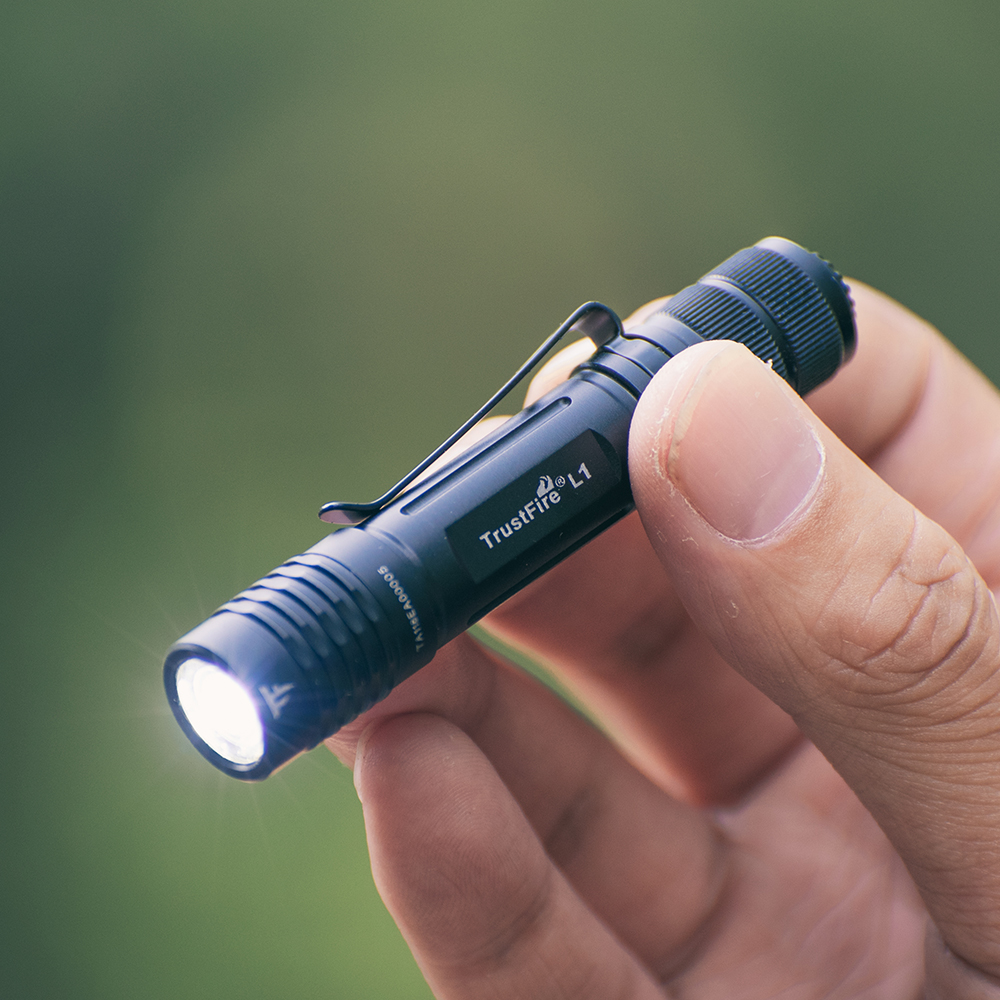 As I said, these torches are small, and that makes them the perfect size to put in a bag and fish out when necessary. They're the ideal substitute for when a regular torch is just too big or inconvenient to carry with you. For example, instead of carrying a big, heavy flashlight with you while walking your dog at night you can just get a mini one and use it when needed. These flashlights can often also be attached to your set of keys for extra convenience. Just the right size for kids as well, they can be a great and useful accessory to your child's next camping trip.
To Sum Up
The different types of torches exist because there are different situations and they all need proper illumination. By getting the one that's optimal for you, you'll be saving yourself a lot of unnecessary trouble, weight, and problems.
All of these torches can come with rechargeable or non-rechargeable batteries, so make sure to pick the one you think would suit you most. Also, pay attention to the lumens count. It's a measuring unit for light that comes out of a source, which determines how bright your torch will be and how far the light will reach. Once you get the right torch for your needs you'll understand the importance of the decision and exactly how good of an investment a torch really is.