Must Have Items for Your Next Camping Trip
Camping is a favourite outdoor activity for many people, but also an activity that requires serious preparations. Before going on a camping trip, you have to take everything into consideration and be prepared for different weather condition and harsh environmental elements. So, packing a few essentials that can save the day is always a good idea.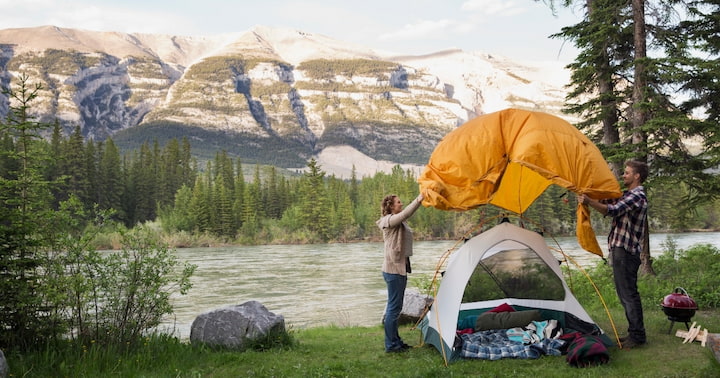 A Waterproofing Spray for Your Camping Gear
In order to be fully prepared for an adventure out in the wild, make sure to waterproof all the gear and clothes that you're going to take with you. Also, don't forget to take the waterproofing spray with you just in case. You can never bee too much prepared. Waterproofing sprays are designed to create an additional layer on the materials and surfaces that will prevent water from coming through. It also works for oil, mud and dirt which you're very likely to come across when you're in nature.
Waterproofing sprays are made from different types of chemicals (silicone and Teflon among others) that, when applied, create a protective layer. You can use the spray on your tent, raingear, pants, nylon jackets, waders, gloves and hiking boots. Although many of the gear and clothes made for hiking and camping are waterproof, this feature weakens over time. So, instead of buying new clothes and gear, just buy a waterproofing spray that can reinforce the waterproof feature.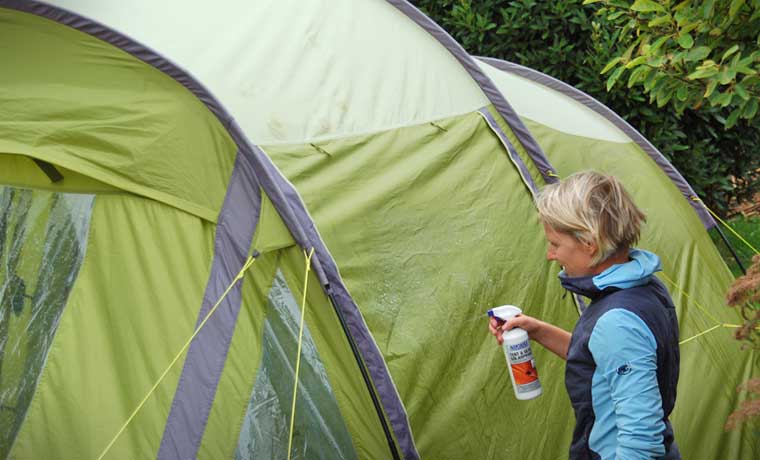 The application of waterproof spray is really simple. You just need to clean whatever surface you're planning to use the waterproofing spray on, then you spray the entire surface with it and let it dry. You can apply the spray for waterproofing either on dry or wet materials. After it's completely dried, you can freely use the piece and rest assured it is 100% waterproof.
The waterproofing spray creates a resistant layer at the same time allowing the material to breathe since it doesn't stop airflow. The coating stays on after washing and the garment can be air-dried without losing the waterproof properties. You don't have to worry about any negative effects that the waterproofing spray might have because it's made to be completely safe for the environment and for humans too. It's very simple to use and protects you and your gear.
Sleeping Bag and Tent Repair Kit
Sleeping bags are essential if you're planning to spend a night or two in nature. The sleeping bag is designed to provide you with much-needed warmth and isolation since nights can be pretty cold in the woods. They're made to be water-resistant but if you have an old sleeping bag in whose water resistance you have doubts, you can use the before mentioned waterproof spray and make the sleeping bag as good as new.
Sleeping bags are usually square and have zippers, are made from light materials and are easy to transport and carry around. Taking a sleeping bag is a must if you want to be protected during the night and get a good night sleep. You can use the sleeping bag on its own or place it inside a tent.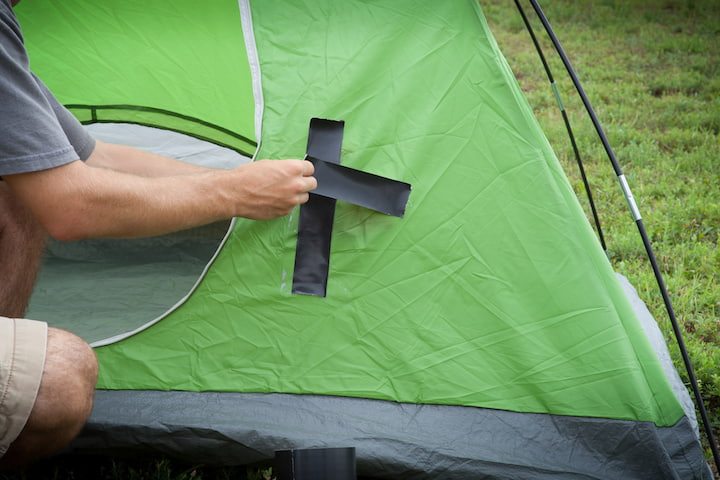 Your tent might get damaged or ripped while you're hanging it. If that is the case, you'll need a tent repair kit to fix the damage. Tent repair kits are essential pieces of equipment. The easiest way to repair a tent is by placing a patch on the ripped area with the help of an adhesive. Another option is to use tape alone which you have previously cut to the perfect size. When choosing the right tent repair kit, take into consideration the type of tent you have as because nylon tents and canvas tents require different approaches when it comes to repairs.
Enough Food for Your Adventure in Nature
Calculate how much food you're going to need for the amount of time that you're going to stay in nature and pack a bit more than that just in case. Be practical – pack processed and canned food that you can eat right away. You won't always have the opportunity to cook and prepare a meal or dinner in nature.
Take plenty of fruits and vegetables with you so that you can prepare salads in no time. You can also eat the fruit in between meals. And of course, snacks. You can take cookies, crackers, nuts, peanut butter and jam, chocolate bars and granola bars. You can pack them in a backpack and take them everywhere with you, so even if you lose track of time and stay away from the campsite for more than planned, you won't starve.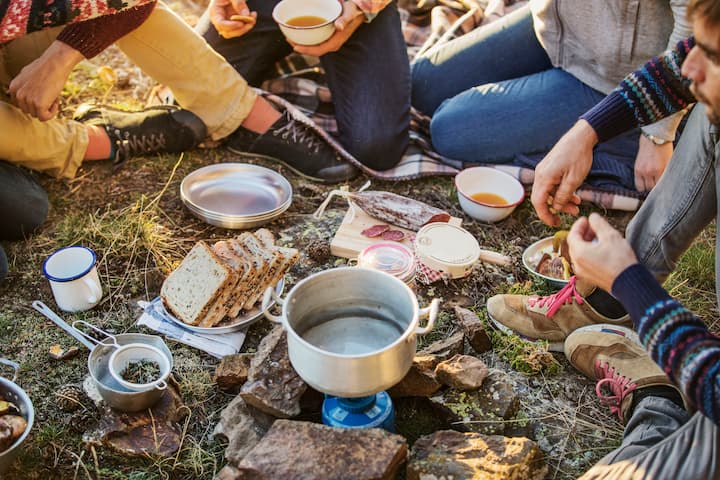 You can take coffee with you and enjoy the taste of it in the morning while nature awakens and the first rays of the sun touch the ground. Instant coffee is really easy to prepare and you can do it in literally any conditions. And don't forget to take plenty of water bottles with you so you can have clean and drinkable water all the time. You can't really rely on ponds and lakes because you don't know how contaminated the water might be.
Torches, Spare Batteries and Chargers
There isn't a person out there that can resist the moonlight, campfire and shining stars, especially in a clear sky. But let's face it, the moonlight and campfire won't be enough for you to function properly and enjoy your outdoors stay. You'll need reliable torches, flashlights, batteries and a power supply device for the best experience. Chargers and power banks can be really useful for charging your phone. Flashlights can light up the area around you and help you signal someone if you need to. It is essential that you have a functional light source at all times.