Home Décor: Making the Interior Seem Spacious
Decorating one's interior can be confusing, especially nowadays when the choices abound which is also the case with styles too! However, it needn't be so, taking into consideration most popular styles and furniture design options focus on creating a sense of spaciousness – this should be your guiding point if you want to make the DIY decorating process easier for you.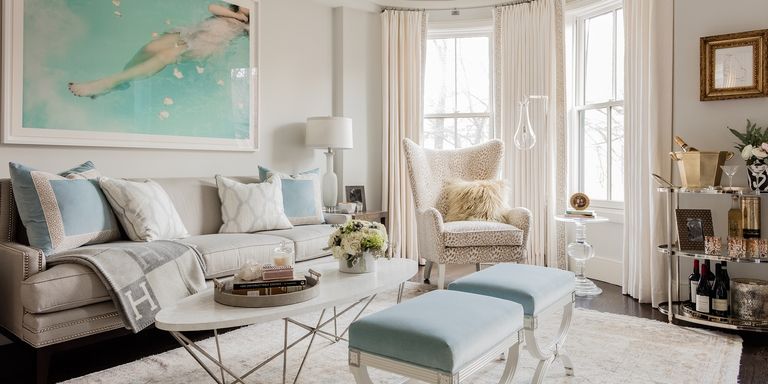 As you can guess, size plays a huge role in this, and with the opportunity to purchase pieces of home decor online in an instant, you wouldn't have much of a difficulty checking up the details of the pieces that catch your eye when looking through the product categories of shops online, making sure their size adds up with your interior space. Remembering every room has a focal point, it's important to decide what that would be for you, and then think of the rest of the furniture pieces.
For instance, in the living room it's usually the TV unit, and in this case, it's advisable to keep it at a diagonal distance of three times the size of the TV screen away from the seating. Then again, it's also advisable to first take bigger pieces as the basis, and then fill up the space with smaller details.
In the living room, that would be the sofa which shouldn't be in the way (especially not areas where there's plenty of foot traffic) and makes more visual spaciousness when it's at least 10cm away from the walls. As long as it's strategically positioned away from paths, you can think of decorating with side tables, or other bits of home decor online shops have in store for you, such as vases, mirrors (they always help with making a room look spacious), and clocks that can add a spark to your interior.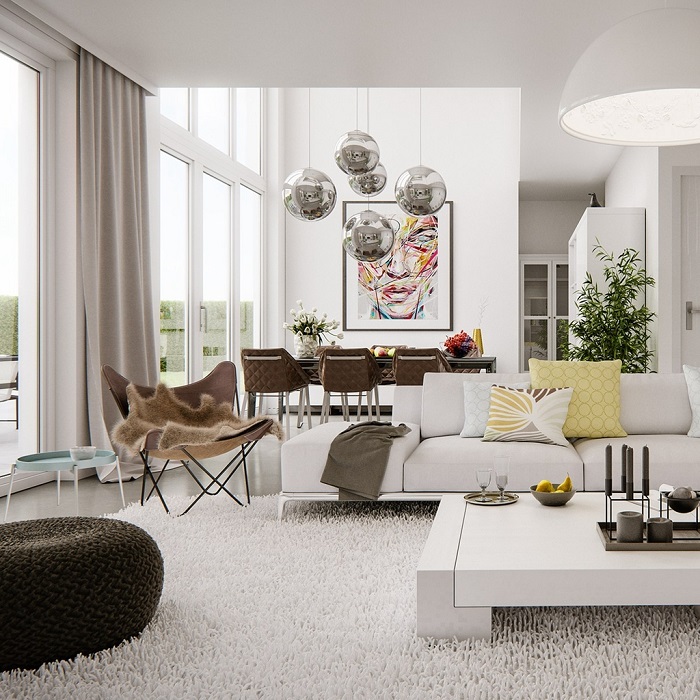 In the case of the bedroom, it's needless to say the bigger item is the bed, and same as with the living room sofa, it should be positioned away from the pathway with about 80-85cm, and from a wall about 60cm. Don't forget the same applies to the dining room table with enough space between the chairs, away from the walls.
Walls of course can also have their impact, and paint has its own influence in how spacious and inviting a room looks. If you want to achieve the optical illusion of a bigger room, stick to the soft, bright colours. Paintings can be of help too, especially when you hang them lower than usual, as this is a trick that makes walls seem taller.