Here's Why a Maxi Skirt Is a Closet Staple and Ways to Style It
As much as we love a good trend, one piece of clothing that has been everywhere in recent years is the maxi skirt. Maxi skirts have been popular since the 1970s and aren't going out of style anytime soon. These trendy skirts aren't just another piece of clothing, they're also an opportunity for women to make a statement and express themselves via their style.
Why Is a Maxi Skirt a Must-Have Piece of Clothing for Women?
If it isn't obvious, maxi skirts are really comfy and simple pieces of clothing to incorporate into your collection. This kind of skirt is light, loose in the right places, and glides beautifully in the air. With an elastic waist and comfortable layers of fabric, the womens maxi skirt is sure to become your go-to summer garment.
Unlike jeans, a maxi skirt can be worn to work, a wedding, a dinner date, and even when running errands. These bottoms are a blank canvas,  you can wear them casually on the weekend or turn them into a dazzling show-stopper. A cropped blazer can take you from the beach to the movies. Alter your outfit by changing out your flip-flops for sophisticated wedges or shoes.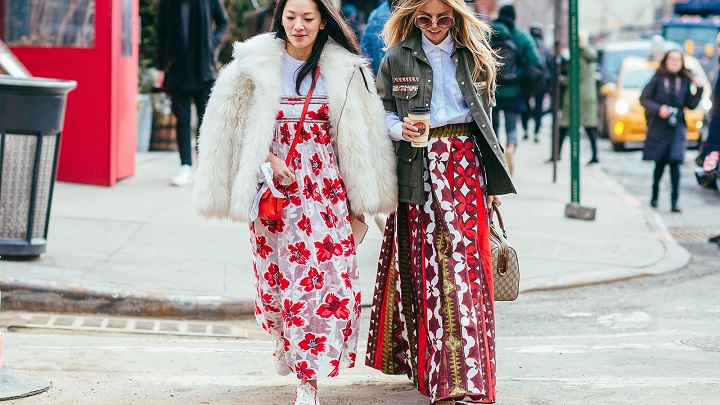 If you haven't shaved in a while or you are self-conscious about your legs and want to be a bit more covered up, a maxi skirt can make all of those things happen. Maxi skirts provide you with a ladylike look while saving you valuable shaving minutes.
What's more, these skirts unlike other pieces of women's clothing require less upkeep. All you have to do is toss them in the washing machine and they'll be fine. You may need to dry some on the hanging lines, but it's not that difficult. Many maxis are also wrinkle-resistant. As a result, when you travel on your next vacation or even a sleepover, all you have to do is wrap it up and slip it into your luggage.
And finally, maxi skirts simply look fantastic. They come in so many various styles that you're bound to discover a few that suit you. You may then cycle between your maxi skirt selections so that you're not always wearing the same one. You can't go wrong with such a skirt if you want to be a bit of a trendsetter while yet keeping comfortable in the heat.
How to Style a Maxi Skirt
There is always an excuse for a lady not to wear something, and especially for women of a certain age, it's easy to back out of a great outfit at the last minute because it's not your most age suitable ensemble. Maxi skirts are a wardrobe staple that every woman should have. In fact, they are the best styles of skirts for women over 40. While it may be tempting to believe that they are only intended for taller women, they can also be one of the most appealing pieces of wear for shorter women. You only need to style them the right way.
Accessorising With Belts
Maxi skirts may not appear to be an item that requires an accessory. You may, however, consider wearing a belt. It helps your waist appear smaller, but most importantly, it transforms your everyday outfits into highly trendy ones. This is how you may dress for both casual and formal occasions. The belt is a beautiful element that adds a distinctive and attractive touch to this outfit. Always choose leather belts that complement your luggage or shoes.
Wear It with a Sweater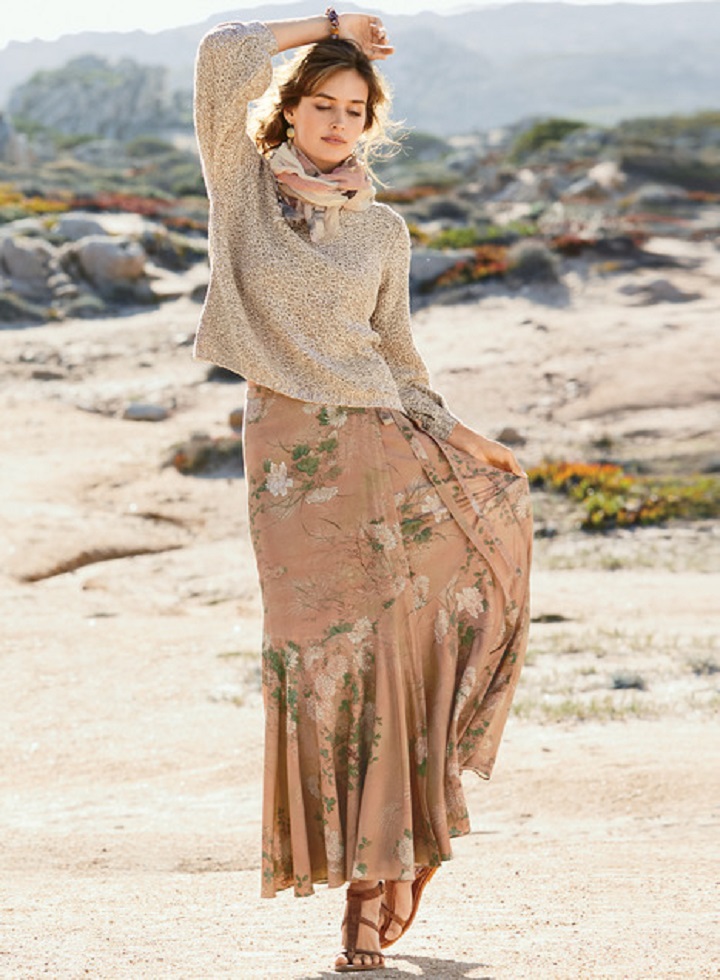 Maxi skirts are not only a spring-summer wardrobe classic, but they are also a good fashion staple to wear in the cooler months and even in the winter. When the weather starts to cool down, put your sweater inside your maxi skirt and you're set to go. Sweaters are a wardrobe essential that will keep you warm during the cooler months. If it's really chilly outside, you may go a step further and choose a knit turtleneck or cardigan, or you can layer other outerwear pieces over to be warm.
Pair It with a Crop Top
A crop top is the one piece that goes well with every kind of maxi skirt. Whether you want to show off some skin around your waist or your maxi skirt is high waisted, you might consider this stunning combination. If you're wearing a floral or another pattern, you can combine it with shirts that aren't as eye-catching.
Style It with a Leather Jacket
Since the maxi skirt is quite lengthy, it should be matched with something short in the bodice. A leather jacket is ideal for this type of styling. Because black leather goes with everything, you can mix and match designs or go crazy with denim and studded jacket accents. Depending on the fabric and design of your maxi, this may either provide an effortless casual feeling or create a statement for a dressed-up look.
Put on Your Sneakers
A maxi skirt is thought to be an elegant staple for women, but it is not totally true. Maxi skirts look great paired with sneakers. Long skirts with sneakers will never go out of style, especially nowadays that many sneaker brands offer a plethora of enticing shoes for a number of occasions. If you want to seem stylish but don't want to overdo it, then go ahead and outfit this laid-back look with a side split skirt and a pair of cool sneakers. Skirts have long been a sophisticated costume for an evening occasion, but not in today's fashion vocabulary. There's nothing like a side split skirt paired with sleek canvas high shoes that show off the legs from one side cut.
As you can see, there are several ways to style long womens maxi skirts. And you don't have to stick to the summer solely. It's also a trend to wear them in the winter, as well as in the spring, as long as you opt for thicker materials. If you're still undecided, go with a simple white shirt or plain blouse. You can experiment with layers such as necklaces, scarves, and coats until you're ready for a more fashionable appearance.