Gourmet Gift Ideas for Your Corporate Friends: the Way to Someone's Heart Is Through Their Stomach
Being on good terms with your corporate friends is the key to keeping your business afloat. Most people are more than willing to go the extra mile in a favourable working environment which, in turn, contributes to better overall results for a company. It's a win-win situation and all it takes is a small gesture of appreciation on your part to set everything in motion.
But here's the trick – how do you know which gift to send? Buying the appropriate present is quite complicated as it is. Sometimes you can't even pick out the right one for your friends and family, let alone business colleagues and partners you barely know. But see, the whole situation isn't as gloomy as it seems.
The truth is, there are many ways you can warm the hearts of your work friends – you just need to know what to look for. Luckily for you, I'm more than willing to step up to the challenge by giving you a few suggestions of ideal options of corporate gifts for clients that amaze with their contents, as much as their wrapping, to seal the deal.
What Gifts Can You Give to Your Corporate Friends?
Think about it this way – many people enjoy munching on tasty snacks accompanied by a glass of their favourite drink. With this in mind, I'll be zoning in on a few delicious food items and drinks you can give out to business pals.
Tickle their Sweet Tooth with Dessert Gifts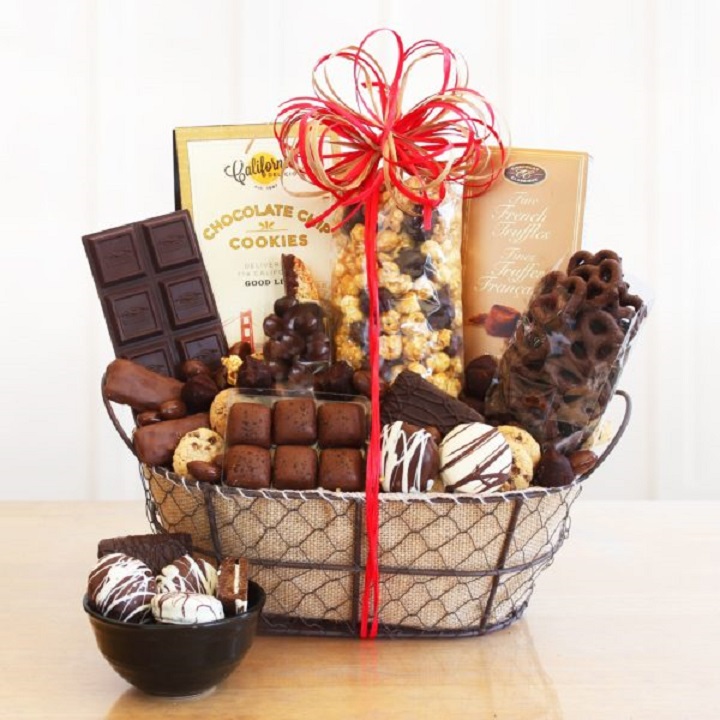 Is there anything better than an elegantly wrapped display of sweet and sugary doughnuts? It's a classic formal client gift option and an absolute must to cater to the needs of doughnut lovers. And no, I'm not talking about the plain-looking doughnuts you see at regular coffee shops these days.
Instead, you should turn your attention to the beautifully-decorated alternatives you can order online in a ready-made gift basket or one you can customise yourself with edible logo discs, and branded messages. Do you want to know the best part? The sheer variety of flavours means you'll have no shortage of options when choosing the most appropriate basket for your budget and preferences.
Their eye-catching and intricately-detailed appearance makes them stand out from other snacks whereas their creamy-textured insides make for a tasty sugar rush. This is what makes doughnut baskets perfect corporate gifts for clients. You won't even have to leave your house to acquire them. Minimum effort for maximum gain – the best-case scenario!
Now, if you want to stick to traditions, you can go with classics such as good ol' chocolate or nutella. But if you're willing to kick it up a notch and find a memorable gift, then you might want to try out some of the new and exciting flavours like biscuit or caramel. Either way, you'd leave a long-lasting and savoury impression on your colleagues which would help bring your business ideas to fruition in no time.
Get Them Their Favourite Alcohol
When you think about it, alcohol can really set the right mood and get people talking. Not saying you should get everyone tipsy enough to take advantage of their inebriated hospitality but you can definitely help ease them ease into business negotiations in a calmer state.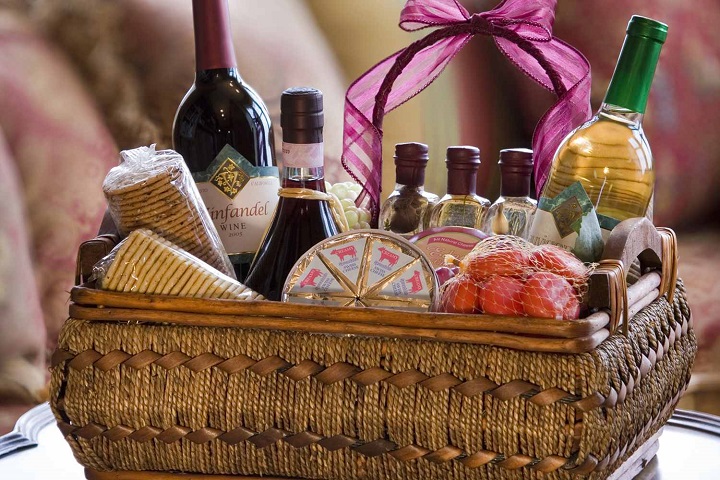 Generally speaking, alcohol is often associated with the high-class society which means if you give someone this type of gift, it automatically makes them feel more prestigious and worthy of luxury. And if we're being honest, who wouldn't want to feel that way at least once in life? This is why savoury alcohol hampers have been at the top of the list of corporate gifts for clients for a long time.
The key thing to remember here is finding the appropriate type of liquor. Take your time because if you get a beer-lover a random type of rum, it probably won't have the desired effect. Provide them with their favourite brew, and you can expect a delighted look on their face.
To top it off, include a few extras and trinkets to complete a truly unforgettable gift. For example, when preparing alcohol-based gift baskets, team them up with glasses that go with the occasion. For instance, the giftee would think of you as they pour themselves a glass of wine. Additionally, put in a few snacks such as nuts or chips to munch on as they enjoy sipping their favourite alcoholic beverage. Cheers!
Be Attentive with Gluten-Free Baskets
Whether the goal is to lead a healthy lifestyle or ease food intolerances, many people are willing to cut gluten out of their diet. This means they're unable to eat certain foods, including wheat, malt, and barley. If you want to get thoughtful gifts for your gluten-free friends, pay attention to the ingredients. But this is no major cause for concern since there are plenty of tasty treats that don't contain gluten so it shouldn't be too hard to find the right ones.
Keep It Healthy with Fruit Boxes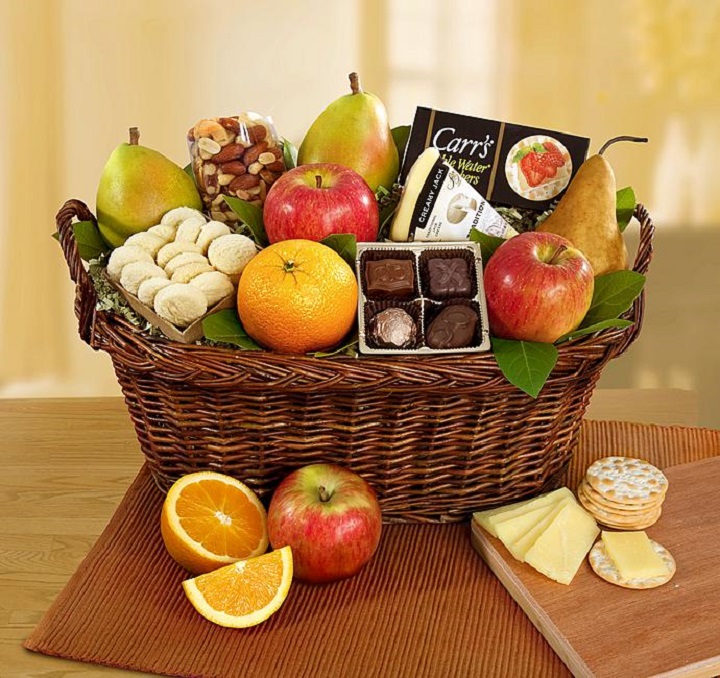 Last but not least, traditional fruit baskets are your best bet at satisfying colleagues who are on a strict healthy low-carb diet or have calorie restrictions. These days, you don't even have to stick to conventional corporate gift baskets either. Instead, you can go with impressive fruit bouquets, as the more modern alternative, such as those consisting of low-calorie strawberries. Help them indulge in tasty snacks without the worry of breaking their diet!