Essential Audio Gear for Sound Lovers and Creators: Unleash Your Musical Creativity
In the past, only experts could record music in sizable studios equipped with top notch audio equipment. A songwriter often needed to enrol in a specialized school or work as an apprentice at a studio to learn the trade and have access to this equipment. Additionally, musicians had to fork over a significant sum of money to rent studio time if they wanted to record their songs, even if it was merely to create a decent demo recording. Luckily for all creatives out there, all this has changed for the better!
1. The Audio Interface
Are you starting a little recording studio in your home? The audio interface is unquestionably the important investment that will form the nucleus of your recording workflow. This is the box to which you connect your microphones and musical instruments. It is here that the delightful sounds you are producing are transformed into a digital signal and sent to your computer.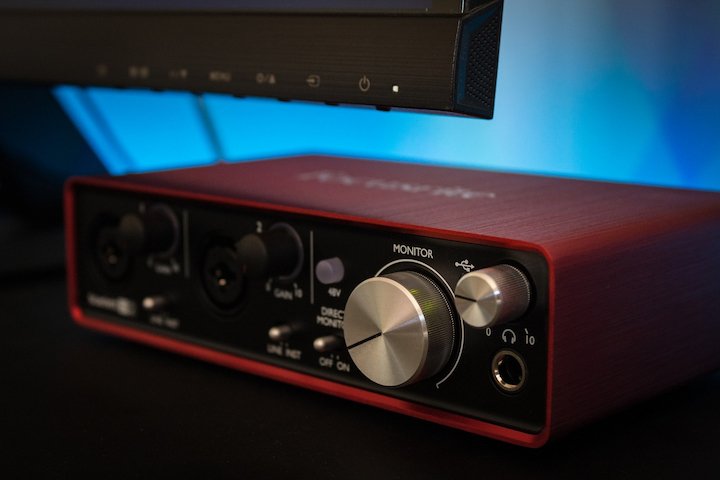 If you're after the best of the best, among other options, you could choose the wildly known, top-selling, and well-regarded Focusrite Scarlett 2i2. Simply put, it looks good and functions effectively. Additionally, it has a fantastic software package that comes with to really take advantage of your professional audio equipment for recording podcasts or music.
2. The Handheld Digital Recorder
Without digital recorders, where would musicians and their moments of bursting creativity be today? There are many available on the market today, with the Zoom H4N Pro being among the most well-liked. It contains premium stereo microphones that can be adjusted to either enlarge or narrow the stereo area. Therefore, all you need to do is push the record button without any other tools. Perfect for singing, playing acoustic instruments, orchestras, choirs, and the list goes on.
3. The Recording Microphone
One of the most important things to consider for your home professional audio equipment is selecting the appropriate microphone according to your setup and the kind of sound you want to produce. The majority of musicians and experienced users of home recording studios own at least one big diaphragm condenser microphone.
4. The USB Microphone
On a tight budget? Yes, it can be expensive to purchase a separate audio interface, a microphone, and all the necessary wires that are part of professional audio equipment setups. A USB microphone is an excellent option if you want to get high-quality recordings without having to upgrade your soundcard or purchase pre-amps, for example. Plug and play require no complicated installation. There is a USB microphone for just about every price range and straightforward recording scenario.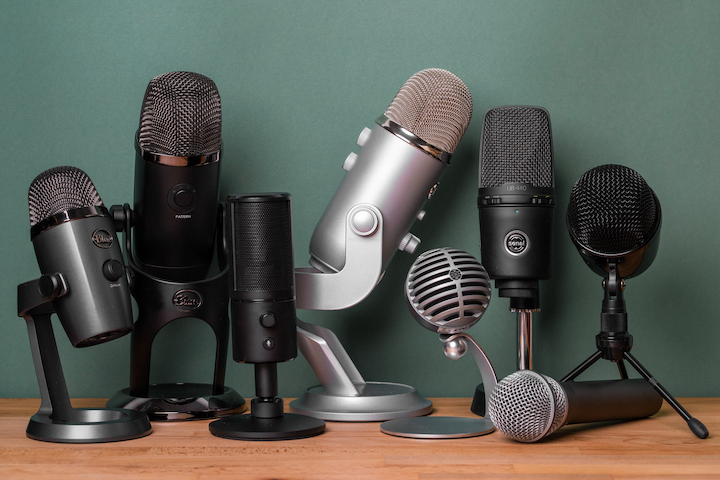 5. The USB MIDI Keyboard Controller
A USB MIDI keyboard is almost a must-have for a home recording studio, even if you don't play the keyboard as such. It's perfect for adding foundation lines, drum beats, and managing the virtual instrument faders. It's also a no-brainer if you want to learn how to read music or if you can already do so but want to use score writing software to make your own sheet music.
Not to mention that getting a MIDI keyboard is the simplest way to get better at playing the keyboard. There are several fantastic MIDI Keyboard Controllers to pick from, many of which are extremely affordable and frequently include a package of software to help you get started with your home recording studio setup.
6. The Headphones
In a home recording setting, you will likely rely on studio headphones for monitoring and mixing even though studio monitors are the optimal way to listen to your mix. It is a fact of life that you don't want to disturb your neighbours when you set up a home studio. You will require headphones for that portion of the recording process if you are recording vocal tracks and wish to direct monitor (or listen to yourself while recording). The problem is that the ideal headphones for mixing may not be the greatest for recording. In the event that you can only afford one pair, there is a compromise.
7. The FX Processor
Don't you just adore the physical response of a hardware effects processor despite the abundance of digital fx plugins? It can be fun to just mess about occasionally without turning on the computer. Furthermore, if you purchase a decent portable one, you can use it whenever and wherever. Use it to process the complete output of your DJ rig or use it as a playback device for a gig – it's your call. Anyone who plays an instrument, creates beats or just likes making music will enjoy using this gadget.
8. The Synthesizer
There are many soft synths on the market, but the same logic still holds. It feels great to get your hands on quality equipment such as top-ranking guitar pedals. And speaking of synthesisers, you need one that produces amazing sounds, allowing you to perform live or record them onto your computer as you like. It's a handy little toolbox that you can take with you anywhere you go, but it can also be used as a sound module by connecting it through MIDI to a sequencer or the keyboard controller. Even if you are unfamiliar with the intricacies of FM synthesis, the intuitive interface makes it simple to manipulate different FM sounds.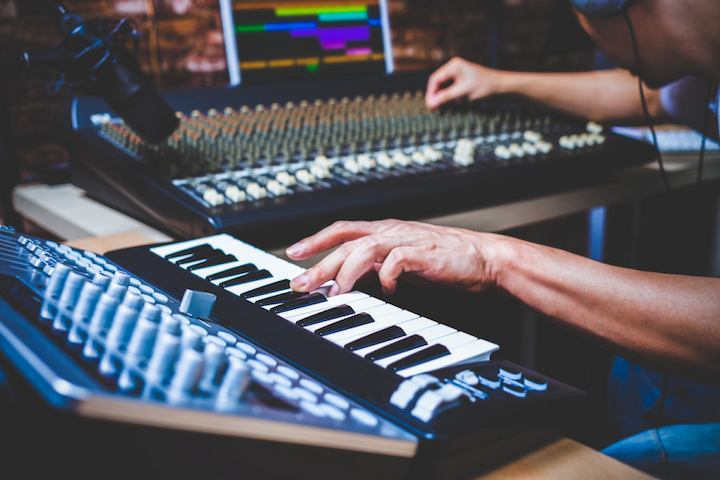 9. The USB Mixer
Another excellent example of a fantastic piece of the starter pro audio kit is the USB Mixer. You would do better hunting for a good audio interface if you already have an analogue mixer that you are comfortable with and are looking to connect to your computer. However, a USB Mixer can be a fantastic solution if you don't have either. What you receive is a complete mixing console with an integrated USB audio interface for connecting it directly to your computer.
10. The Electronic Drum Kit
Has there ever been a more enjoyable way to play the drums than with an electronic kit? Now that the entry-level models are so affordable and excellent, you start to believe that every musician ought to own one. One major benefit is the ability to play the drums in your home, put on headphones, and not disturb the rest of the neighbourhood.
Another is the connection to your computer. But in my opinion, playing the electronic drum set is the best way for musicians to decompress. Imagine how much fun you could have with the Alesis Drums Nitro Mesh Kit, which features 40 ready-to-play vintage and contemporary kits, 60 play-along tracks, and a selection of more than 350 sounds.