Poppy Flower Memorabilia: The Ideal Remembrance Gift for Military Families
When you lose someone, the world becomes a little less bright and a little less happy. It's a terrible time of grief, shock, and confusion. For military members and their families, the stress is amplified by being stationed overseas or being unable to get home for the funeral due to operational commitments. If you are looking for a military-inspired gift of remembrance, I have an ideal suggestion for you.
Around the world, poppies are used as a symbol to honour those who lost their lives while serving in the armed forces. Since their round shape symbolizes eternity, continuity, and the circle of life, they are frequently placed as wreaths on graves. To remember and honour those who gave their lives in armed battle, poppies are also sometimes planted individually at grave sites and worn on veterans' lapels.
Types of Poppy Flower Memorabilia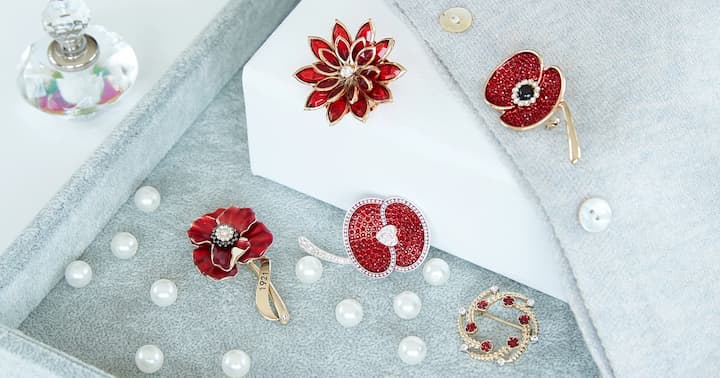 The poppy flower military collectables are an excellent idea for a remembrance gift. They come in many forms, such as lapel pins, badges, earrings, pendants, mugs, and even poppy seeds. The red and purple poppies represented on these collectables symbolize the bond that military members have between one another and honour the sacrifices made by those who fought and died in wars.
What Do Poppies Signify?
One mythological interpretation holds that the ebony inside of the scarlet blossom, which also happens to be a hue associated with death, represents the promise of rebirth after death. Poppy military memorabilia have been associated with sleep, tranquillity, and death from those early times. Poppies were used as offerings to the deceased in both Greek and Roman tales. As a representation of everlasting sleep, poppies have often been employed as gravestone emblems.
After all, opium is a sedative that is made from poppies, so this symbol is used as a metaphor for eternal slumber hence it has more appeal. However, many history fanatics attribute its use for memorial services to Canadian physician and soldier John McCrae. During World War I, he created the poem "In Flanders Fields" in a location where graves were surrounded by fields of poppies.
After officiating at Lieutenant Alexis Helmer's burial, a friend and fellow soldier, McCrae was moved to compose this poem on May 3, 1915, though according to legend, he threw it out since he didn't even enjoy it. But impressed by the emotions, his fellow troops went in search of the poetry that had so many people inspired.
What are the Cultural References of Poppies?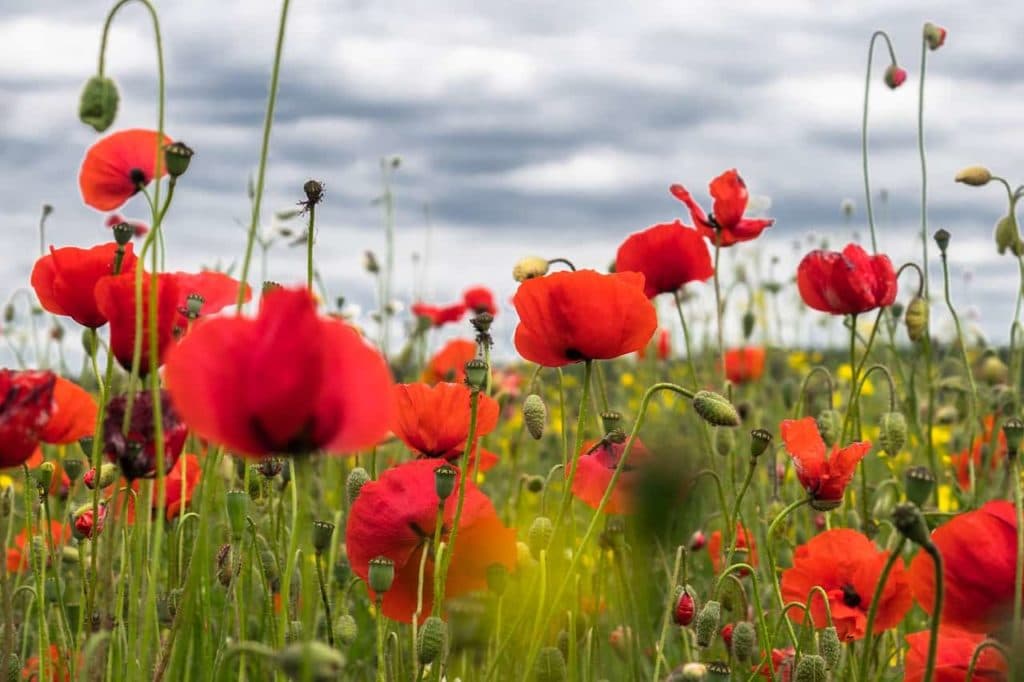 Many people at the time used poppies as a point of cultural reference. When the early 19th-century Napoleonic Wars were wreaking havoc, crimson poppies sprang out of nowhere around the remains of the dead soldiers on what appeared to be a desolate landscape. With the subliminal message that giving up something for the greater good was honourable, poppies came to symbolize peace and optimism. Late in 1914, artillery blazing and fighting tore apart the plains of Northern France and Flanders once more. One of the few remaining plants after the war was the poppy.
The poem "In Flanders Fields" and poppies are well-known Remembrance Day emblems across the Commonwealth, especially in Canada, where "In Flanders Fields" is one of that country's most well-known literary works. It is also widely used in the US and is referenced on both Memorial Day in May and Veterans Day in November. Poppies are also popular military collectables all around the world.
The Poppy Lady
Moina Michael, an American professor, was one among many who was impacted by the poem. After that, in 1918, she composed a poem of her own, "We Shall Keep the Faith." She was known as "The Poppy Lady" because of her devotion to the poppy as a memorial emblem. In reality, Michael worked tirelessly to have the poppy acknowledged as a global navy and army memorabilia of remembering and support for combat veterans.
An Enduring Symbol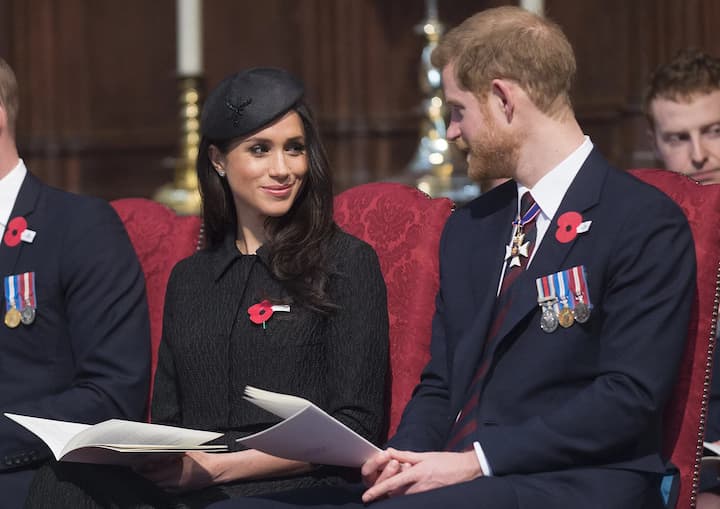 Wearing poppies has been a tradition since 1924 as a way to remember those who gave their lives in service to the greater good. 2014 marked the first year when Ukrainians began donning poppies as a reminder of the defeat of Nazism and as a way to remember the victims of World War II.
Their ongoing importance doesn't seem to fade. Upon their arrival in Europe, First Lady Melania Trump and President Donald Trump gave Queen Elizabeth II a Tiffany pin depicting a red poppy. All world leaders honour this tradition.
Meghan Markle and Prince Harry have placed a poppy wreath at their California home in honour of the armed forces. In November 2021, wearing a red poppy on his military jacket, Prince Harry gave five servicemen, veterans, and military families who he claimed were dealing with the unseen wounds of war the first Intrepid Valor Awards.
In addition to a black turtleneck earlier in the day for a meeting, his wife Meghan Markle wore a red poppy on her Carolina Herrara gown. The Intrepid gala helped to collect funds for the organization's veteran assistance and student education initiatives.
Bottom Line
Poppies are among the most popular symbols for the fallen heroes in war. They will always be linked to recollection, the sharing of loss, and the ground on which hope might flourish. If you're having trouble picking out a remembrance gift, make sure to check out the poppy flower army and navy memorabilia for sale!