Different Types Of Patch Panels Available Online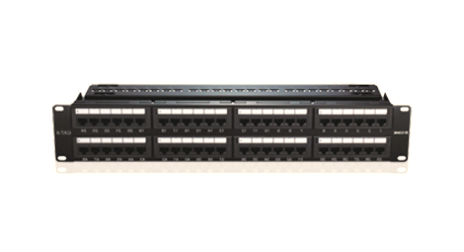 A patch panel is an installed hardware unit which contains an assembly of port locations in an electronic or electrical or communication system. In a network, patch panels serve as a fixed switchboard that uses cables to interconnect computer systems within a local area network (LAN) and to the outside for connection to the wide area network (WAN) or to the Internet. A patch panel uses a type of jumper cable known as a patch cord in order to create each interconnection. Simply said, a patch panel is a device which allows multiple devices (TVs, radios, computer networks, etc.) to be connected in a more efficient manner like.
However, there are different types of patch panels designed for different purposes. You can find them in every reliable online store. You just need to research on the Internet and find online store which offers only high quality patch panels and other types of networking devices and tools. If you need a high quality patch cable, but do not know which one to choose, read on to better understand different types of patch panels and their use.
Cat5 Patch Panel – Cat5 patch panel is a device that comes in several port configurations in order to handle the network. When you want to add new components, connectors or cables, cat5 patch panel helps make a room for additional devices. On the market you can find 12, 24, 48, 96 port patch panels and Cat5 Ethernet patch cords.
Cat6 Patch Panel – Compared to cat5 patch panel, cat6 patch panels offer better performance. They are designed beyond cat5 patch panel characteristics and can fit easily even in the standard 19 inch rack configurations.
Cat6a Patch Panels – These type of patch panels can eliminate unwanted crosstalk that can damage the network signal strength. They snap very quickly and efficiently in a place, so you do not need any additional tools to secure them.
Blank Keystone Patch Panels – Different types of connectors can affect various network devices. With this blank keystone patch panel you can insert several types of jacks for easy installation. For precise and comprehensive installation, all these patch panels can help you organize the loose cables, prevent potential fire damages and also save you a lot of time and money.