The Best Small Cranes Available Online
Cranes come with many different configurations, and in different shapes and sizes, which is why each model is used for specific application. When it comes to size, there are small cranes, which are used for small lifting operations and material handling, to large and tall tower cranes used in the construction of large buildings. The small cranes can also be used in the construction of buildings, especially in the situations when tower cranes cannot be used.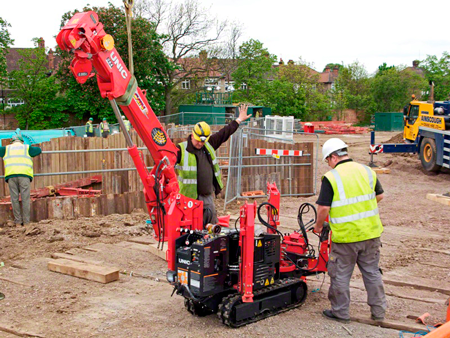 Even though small cranes do not dispose with lifting and loading capacities like larger cranes, but they also have advantages. Small cranes are mainly designed for lifting, shifting and moving loads of smaller weight quickly and efficiently. They are extremely maneuverable and mobile with a maximum lifting capacity that varies from 2 tonnes to 30 tonnes. Additionally, most small cranes are quiet machines, what makes them ideal for working in sensitive environments. Versatile, flexible and mobile, small crane is a machine that can be found on every small or big construction site. Here are few of the most popular small crane manufacturers available online.
Franna Small Cranes
Franna is a crane manufacturer that produces only pick and carry cranes. This Australian crane manufacturer dominates the equipment market in Australia. The small cranes from Franna are extremely versatile, multipurpose and efficient. Although Franna today operates by another name, the pick and carry cranes are still known as Franna cranes. Franna offers small cranes for sale with different configurations, lifting capacities and capabilities. Their lifting capacity is up to 20 tonnes and are great for operations in tight areas.
KATO
The Japanese giant KATO is a reputable manufacturer of construction machines. KATO offers a wide range of construction equipment, including small cranes. One common small crane model offered by KATO is the KR10H. It is a small crane truck used for small lifting operations and other similar lifting tasks. The KR10H has a maximum lifting capacity of 10 tonnes and can reach up to 21.5 meters in height. Equipped with a Hino 4-cylinder engine, the KR10H is one very efficient and powerful small crane.
James Crane
James Crane is another Australian crane manufacturer. In fact, James Crane specializes in producing and selling overhead and jib cranes. The jib cranes are very efficient small cranes, because they are designed to satisfy various warehouse lifting requirements. Either floor-mounted or mounted on a wall, jib cranes dispose with a maximum lifting capacity of 2,000 kg and a maximum span of 7.5 meters.
For more information, browse online for available small cranes for sale.