Professional Spa Repair: Protect Your Investment in the Best Way Possible
Owning a spa is perhaps one of the most expensive home improvements you could make which is no wonder since it's also one of the best investments for the health of your body and mind. Relaxed muscles and joints, improved sleep, increased blood circulation – these are just a few of the wonderful effects a spa could have on your well-being. And then when you consider how a spa is great for lounging with a drink by yourself or with a partner, it's hard to imagine a life without it.
If you already own one, chances are you care for it like it's your own baby. After all, it's an expensive purchase that should last at least a couple of years. You may try to keep your investment in perfect condition by cleaning it regularly and performing routine maintenance tasks such as desalination. Regularly inspecting a spa's key parts and checking for system malfunctions is essential so that you can diagnose a potential issue on time and schedule a spa tub repair.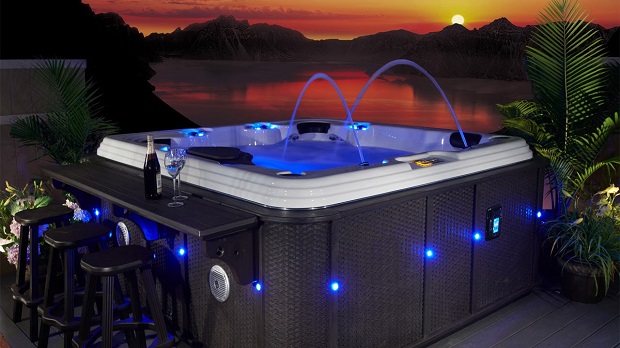 And there are many benefits to enlist professionals to perform a spa tub repair instead of messing around with it by yourself. For a spa to work, it has to rely on a complex pump connected to an electrical system. And then there are the many additional components like jets, heating, filtration system, lighting and any accessories you might have attached to it. So, in order to avoid risky (and costly) mistakes, it's important that the issue is being fixed by someone with expert knowledge.
One of the most common problems spa owners experience is a broken or worn down pump which needs replacing. The first sign of a malfunctioning pump is a change in how the pump sounds, like for instance humming noises without a water flow. When you notice this, it's time to call in a spa tub repair service to check whether there's a pump seizure, an electrical fault or a bearing failure. The longer you let your spa operate with a broken pump the worse it will reflect on its overall performance and the electrical system. So bad that it might cause permanent damage even after you've replaced the pump.
Another frequent issue with spas is leaks. If they aren't properly fixed on time, they can become worse and cause mould and corrosion to appear in the inner parts of the spa, eventually leading to a bigger problem which is more expensive to repair. Determining where the leaks come from is difficult if you don't have the proper equipment. But experts, on the other hand, can source the leaks quickly, which is the first step to solving them. They use special tools to inspect for the tiniest of cracks and minor defects and then expertly fix them before it spirals out of control.
All in all, repairing your priced investment on time can prove to be much cheaper than having to replace to whole thing because the problem has gotten so big, that there's no way of solving it.