Working in the Motor Trade Industry? You Need the Help of Insurance Brokers
As a businessperson, you were probably aware of the potential risks of your area of expertise way before you got really involved in it. What this means is a successful businessperson knows the importance of creating a well-detailed business strategy, taking all risks into consideration to best avoid them, especially when you're in the motor trade business, dealing with vehicles.
This, of course, is also related to the help of professionals, better known as motor trade insurance brokers, whose job is to tailor a motor trade insurance policy (also known as road risk insurance) that's best suited for the protection of your business. Even if your business is small, it doesn't mean you don't need to be insured. In fact, this is the basic mistake many small-business owners make when they consider it as an investment step they can eliminate, equalling it with one that's considered cost-reduction.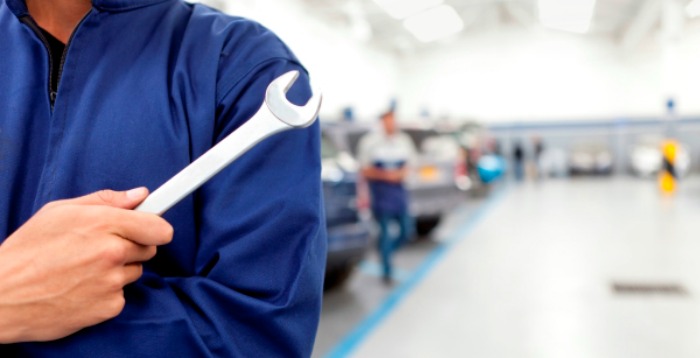 If you're in any way connected with the motor industry, as a motor trader, dealing with vehicle repairs, doing all the mechanics work as vehicle body builder and repairer, selling vehicles, working as an MOT garage and service worker, fitting tyres and exhausts, or are a valeter, you need the help of motor trade insurance brokers, period.
Your business is valuable and deserves the proper coverage because you never know when you might make use of it, in terms of liability (all related to your business within your premises), whether public – in case of customer injury, employer's liability – in case of employee injury, or product liability – in case of unfit parts for the customer's vehicle as faulty work related risks, as well as customers' vehicles protection.
If you're operating a garage, or station, restoring, repairing, buying, selling, and driving yours and your customers' vehicles, you'd require the coverage offered by a Third Party Only policy, covering the damage of the third party's vehicle. Then, there's also the option to get the combined insurance policy, which is meant to cover liabilities, as much as vehicles, tools, premises, money, and contents – the ideal protection for your whole business.
Taking all this into consideration, it takes having some knowledge on the types of insurance coverage there are for the motor trade so that you can know better which one it is your business would make most use of; so, doing your own search through the internet is advisable.
Since it's such an important business step, you have to make sure the insurance brokers are licensed professionals, whose access to market leading rates can get you the offer of a reduction in the insurance premium. Great news is they can even help you with their expert advice if you already have an insurance policy, or are thinking of one, but aren't sure it's the right one for you.