Vinyl Flooring: the All-Purpose Flooring Wonder
Vinyl flooring has definitely become a popular choice when it comes to flooring as more and more people have begun realizing just how great it is. There are so many benefits when it comes to vinyl flooring including that it looks great, it's easy to clean, it's less expensive than other flooring, and it's durable. Over the last few years, the increase in the demand and sales of vinyl flooring Gold Coast, Brisbane and whole Queensland for that matter is the proof that this flooring solution has become the No.1 choice of many Aussies. The problem most people face is not knowing what to look for when choosing vinyl flooring for their homes. Below we will be going over things you should consider if you are someone who is interested in putting in vinyl flooring into their home.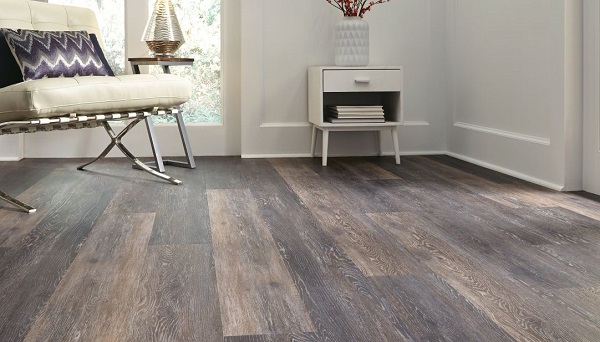 There are four main types of vinyl flooring that you can choose from and it is important to know what they are so you know which one you would like better for your home. The first type is wood effect vinyl which has been designed to imitate read wood, but is much easier to take care of. You can find different types of wood effect vinyl that imitate both the wood colours, patterns, and textures. Effect vinyl flooring is vinyl that looks like tile which is something that is quite popular. In addition, this type of flooring is great because it's not as cold or as hard as tile. The third type is mosaic style vinyl which is a much cheaper option when compared to real mosaic tiles. Not only is it cheaper but it is also a lot quicker and easier to lay down. The fourth and final type is modern vinyl which really has become much more popular over the last few years. It comes in a range of patterns and prints meaning that you are sure to find something you love.
There are so many benefits that come with vinyl flooring that most people don't even think about. It is way easier to clean than some other flooring types and is also quick and easy to install. While it doesn't damage easily, if something is to happen, you can also easily replace it and it won't drain your bank account. You can easily imitate the look of other flooring like tiles and wood without actually paying that much for the same effect. It is also incredibly durable unlike some other flooring that really doesn't last that long. Vinyl is scratch resistant and is also water resistant so you can put it in any room in your house. More and more people have started making the switch and have been putting vinyl flooring in nearly every room of their homes.
Vinyl has been designed to feel comfortable on your feet so you should also look at thickness when buying vinyl. The general rule of thumb is that the thicker the vinyl and underlay the more comfortable it will be. Keep in mind that the thicker the vinyl is the more expensive it is, but added thickness offers you more comfort and warmth. Caring for vinyl flooring is also not that much work at all. You should regularly sweep away debris and clean your vinyl with a damp mop and vinyl cleaner every 1-2 weeks. If you do spill something on vinyl you don't have to worry about stains but you should still wipe it up quickly. Hopefully, after reading this article you will consider putting in this type of flooring into your home. So many Aussies have chosen vinyl flooring Gold Coast, Brisbane and whole Queensland proving that it is becoming the number one choice when it comes to flooring.