Things to Consider When Buying a Commercial Ice Cream Machine
It goes without saying that everyone in Australia loves ice-cream, given the fact that our weather is typically hellish and most Australians are constantly looking for ways to cool off. That being said, getting into the ice-cream making industry can certainly be your way to make it big, while doing something you and everyone around you indulges in. However, no matter how great your ice-cream recipe may be, you can't expect to produce good ice cream without an ice cream machine.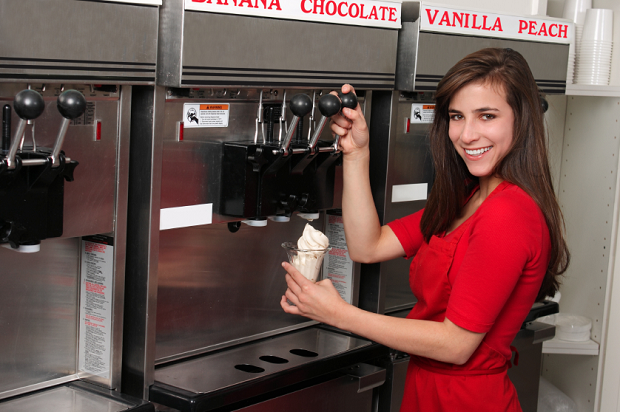 If you're looking for commercial ice cream machines for sale, it's worth knowing that not all of them are created equal. There's a wide range of models available for purchase online, and the price range between them can be huge. However, the more expensive machine isn't always the better one. For that reason, you should look for commercial ice cream machines for sale that minimize the odds of contamination and get the job done in an efficient manner.
Furthermore, the machine should be easy to use, and it should be able to whip out a few batches without having long intermittent breaks and lead times. Moreover, the ice cream machine should have an accessible freezer bowl and control knobs/panels (preferably ones that are programmable) for easier control of the entire process. Typically, machines that have more features will cost you more, but you can get incredible value out of them.
Most importantly, the machine should be capable of producing premium quality ice cream, consistently. The product should have an adequate proportion of overrun and fine ice crystals. Machines that produce ice cream at high speeds typically produce tiny ice crystals and thinner and lighter ice cream.
Additionally, the machine should be easy to clean up, because the cleaning process is extremely important. You should clean the machine daily in order to avoid buildup of bacteria and dirt which can contaminate the product. In other words, hygiene is key, and you should expect to be frequently inspected by health regulation inspectors in your area. The last thing you want is ending up with harmful psychrotrophs that can produce poisonous metabolites.
And last but not least, you need to consider your budget. Most high-end machines are very expensive, and they can cost you a few thousand dollars. So before you decide on a model, know the number of batches you'll need at your peak hours, the amount of free time you have to make the batches, and the amount of noise you can tolerate to buy a model that will be just the right fit for your business.