The Best Gifts for Gin Lovers
Well, we all have that one person in our life who adores drinking gin. And this article will be all about celebrating them with a thoughtful gin-inspired gift! But before we give you some suggestions on some unique and fantastic gift ideas, let's first explain some of the main characteristics of this drink to understand why people love it so much.
What Is Gin?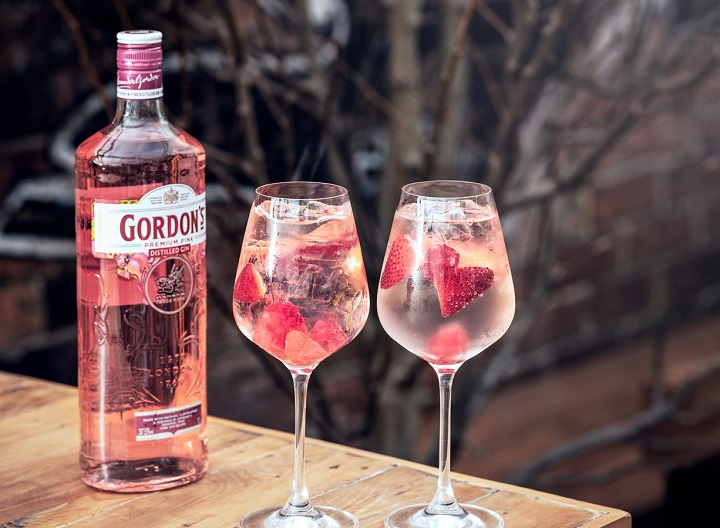 Gin is a colourless alcoholic beverage that is enjoyed by many people throughout the world. Gin is a Dutch creation the name of which name its origins from the Dutch spirit 'genever' that literally translates as 'juniper'. It was created by Dr Franciscus Sylvus, a Dutch chemist who invented this drink during the 16th century to make an elixir that would cleanse the blood vessels of those suffering from kidney disorders. This drink has some very interesting historical correlations. The first references of this spirit date back to the 13th century when British troops fought alongside the Dutch, who were all drinking gin before battle, giving rise to the popularity of the term "Dutch Courage".
Gin has become widely popular in the last 20 years in Spain, Belgium, and the UK, which are considered to be among the most popular countries for consuming gin. This drink has a distinctive herbal flavour made from grain and other botanicals such as citrus and other spices. Most dry gins have noticeable pine flavours because juniper berries are the dominant ingredients that consist mostly of the traditional gin recipes.
Types of Gin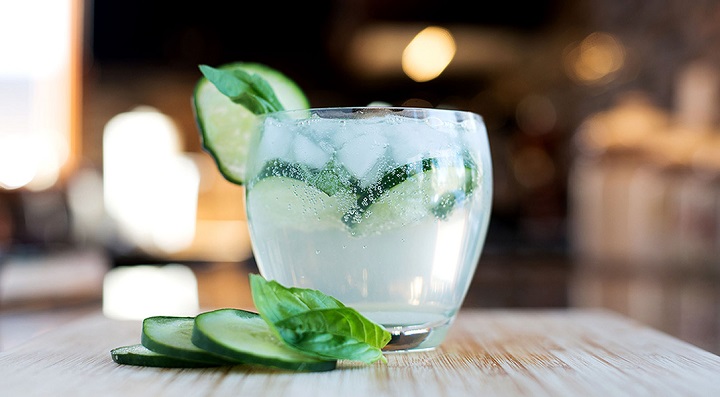 There are three main types of gin you can choose from, including distilled gin, redistilled gin, and compound gin which is the less common type. In addition to the three classifications, there are several popular styles of gin and the most common ones include the brand names London Dry, Plymouth, Old Tom, Genever, and New Western Dry.
Now that we explained the most basic characteristics, and background history of this popular beverage let's proceed on by giving you some ideas on how to pick out the right gifts for a gin lover.
What Are the Best Gifts for a Gin Lover?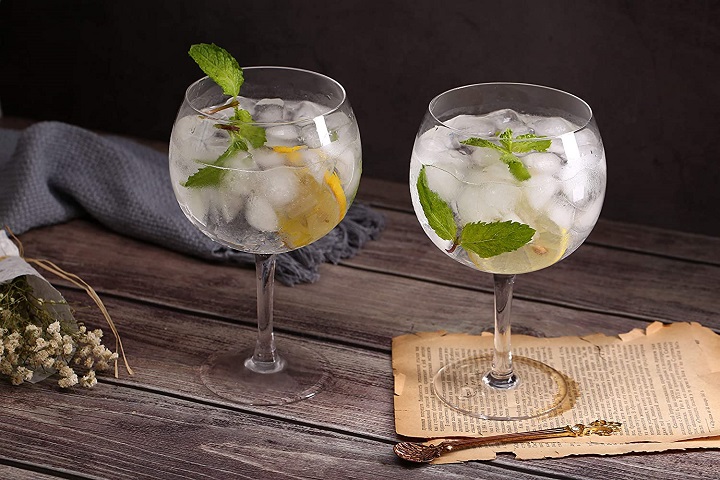 The gin market is diverse and so are the choices of choosing gifts that are both unique and creative for gin lovers. From a set of big gin glasses for serving and ready-to-mix cocktails to the best gin gift boxes that can be found in most liquor stores, there are countless choices available.
You can get inspired in many ways with our unique selection of interesting gift ideas for treating the gin lover in your life with special attention and carefully picked gift that matches their personality.
Big Gin Glasses
When it comes to picking out the right gin glasses, there are no rules! Whether you enjoy drinking your cocktail out of a flute, a Copa de ballon, or martini glass there is no wrong way to do it. However, we strongly believe that each occasion calls for a different glass.
For celebrations, a collection of big gin glasses called "Copa de Balon" featuring two Spanish-style glasses, beautifully presented in a high-quality gift box is the perfect choice. Each glass is specially designed to not only hold loads of ice to keep your drink chilled but also offers enough room for garnishes or botanicals. You can rest assured, that these cheeky glasses will make a perfect gift for any fun-loving G&T drinker.
DIY Gin and Tonic Kit
Whether it'd be for your mother, father, relative, or friend you can't go wrong by sending them the most enjoyable gift on the market- a DIY Gin &Tonik kit gift set. Everyone can enjoy having a nice DIY Gin & Tonik gift kit set and learn how to make their personalized gin and tonic drinks.
You will get everything you will need in this kit, you just need to add vodka and a little imagination for the gin kit and citrus and sweetener for the tonic kit. Besides, there is a whole list of recipes that can walk you step by step in how to craft your drinks and teach you how to become an expert and creating homemade recipes you will love.
Ready to Mix, French 75 Gin Cocktail Gift Pack
Ready-to-mix cocktails are fantastic ways to create classic and tasteful gin cocktails in the comfort of your home. You don't need to be a professional or own special equipment to make these utterly delicious and fresh, homemade cocktails. If you want to make an impact and find an authentic cocktail gift pack with which you will make an impression and surprise that special person in your life, the French 75 Gin Cocktail gift pack is the way to go.
This gift pack is the ultimate love match created between Australian gin and prosecco combined to produce the perfect mix for gin cocktails. All ingredients are neatly packages in 50 ml tasting bottles, that will give you enough space to sip, mix, share and create glorious gin cocktails that look and taste amazing.
Gin Book Manual
Gin has become a beloved drink for many people. Be sure that every gin lover is thirsty to accumulate more knowledge about this drink and learn some more information about coppers stills, the botanicals, and the right ratio of tonic to gin or which garnish goes with it.
Therefore, for this type of person a good gin book manual seems to be like the perfect guide to learn all the trendy tonics, and recipes for creating great ice cold punches for hot summer nights or family get-togethers. Besides, you can learn about the many different types of gins from all over the world and start to enjoy your gin in ways you never thought before.