Sweet Dreams: Ways to Make Your Bed Cozier
Waking up in a comfortable bed can make your day much better. If your bed is comfy and cosy, you'll wake up refreshed and relaxed, which can have a great impact on your daily life and help you get the sleep your body needs. Sleeping on an uncomfortable bed, on the other hand, can take a toll on your body and mood. After all, sleep deprivation can turn any good day into a bad one. If this is your case, consider taking measures to resolve this issue as soon as possible.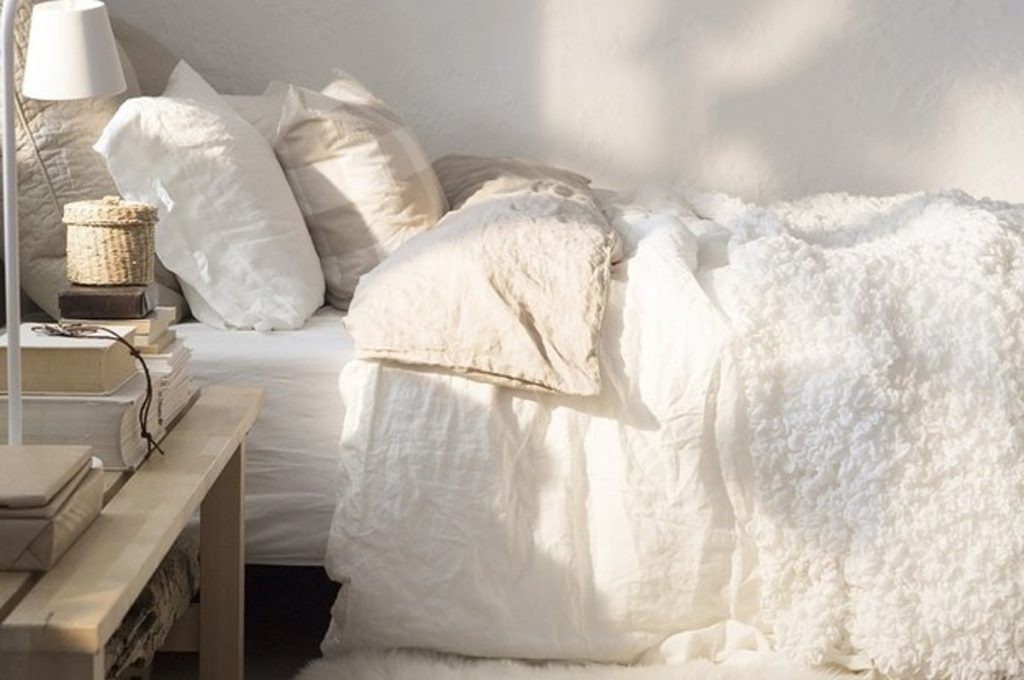 When it comes to how to make your bed more comfortable, you may be surprised at what simple changes can do to improve your nighttime rest.
Upgrade Your Sheets

A new set of high-quality sheets can totally transform the way your bed feels. If you're wondering what are the best bed sheets to buy, it will depend a lot on your body temperature. If you are too hot or too cold under the covers, it's unlikely you'll be able to rest properly. In order to balance your body temperature, you need to choose bed sheets that can help you cool down or warm up.
If you can't sleep because you're constantly sweating, you should consider getting thin, breathable sheets that help evaporate moisture. For example, cotton percale bed sheets do just that. Lightweight and breathable, cotton percale sheets are soft and cool to the touch, making them perfect for hot sleepers. Besides being more breathable and cooler-feeling than other sheets, they are also built to last – they can withstand years of washing without compromising your bedtime comfort.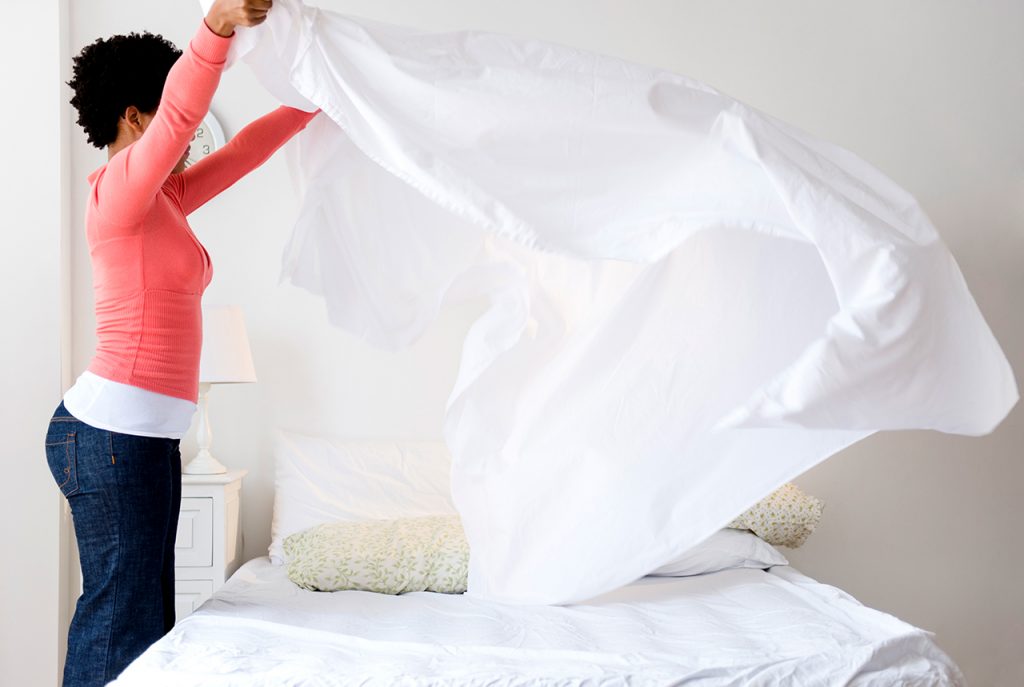 Alternatively, if you tend to find yourself shivering at night, thicker sheets made of a material like flannel may be a better option for you. This kind of sheet will provide you with warmth beneath your body, helping you to reach a more comfortable temperature.
And make sure to change your linens often to keep away that stale feeling. After all, nothing beats that "fresh sheet" feeling. And if you're not sure how often to change bedsheets, know that once a week should be enough. If you don't sleep on your bed every day, you may be able to stretch this to once every two weeks or so. If you have pets, and if you let them sleep in your bed, you'll want to wash your sheets even more often than once a week. In this case, changing them every 3-4 days is recommended.
Get a Luxury Mattress Topper

Many people continue sleeping on beds that are too soft, too firm, or too hot because they don't want to spend money on a whole new mattress. If you're one of them, know that you can start sleeping more comfortably by simply using a luxury mattress topper. The advantages of using a topper are numerous, you'll experience a significant change in the quality of your sleep as soon as you try one. If your mattress is a little too firm for you, a softer mattress topper can help to soften its feeling, giving you that extra layer to sink into after a long day. In the same way, if you need a bit more support from your mattress, a firm mattress topper can provide the extra support you want and need.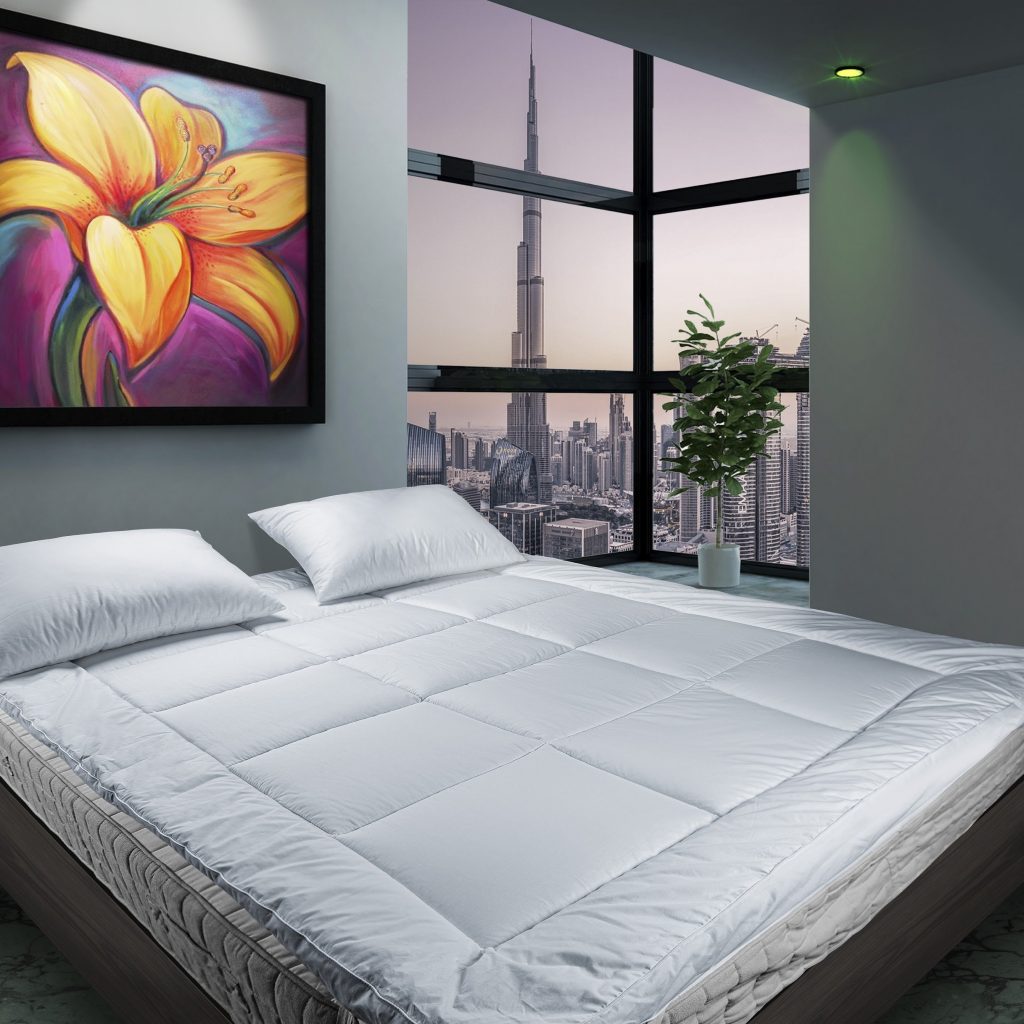 Available in a range of sizes, a luxury mattress topper can make any bed more comfortable. Some mattress toppers can even help soothe aches and pains so you can get a more comfortable night's sleep. Take the memory foam versions as an example. They can mould to your shape and ease pressure where you need it most. Another great option to consider is a gel memory foam mattress topper. Made with a gel memory foam filling, these toppers still offer you all the comfort and pressure relief that memory foam toppers provide but you'll be able to enjoy a cooler night's sleep. That is because gel memory foam toppers allow for better circulation and temperature regulation.
Aside from making your bed more comfortable, a mattress topper also prevents dust and dirt from getting into your mattress. This means that it will stay clean and fresh for longer. And some of them are completely hypoallergenic to ensure you a sneeze-free sleep.
Get a New Pillow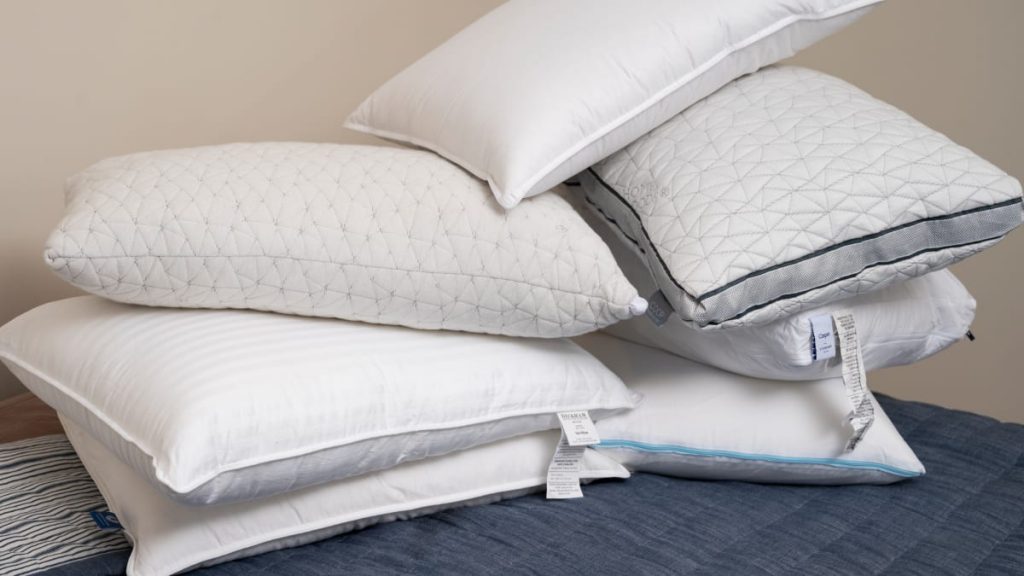 Another thing that could be impacting your sleep is your pillow. A truly comfortable pillow that supports your head and neck can make all the difference between having a good night's sleep and not being able to sleep at all. Choosing the best pillow for you will depend on your preferred sleeping positions. If you like to sleep on your back or on your stomach, you can benefit from thinner pillows. If you are a side sleeper, a more ticker and more supportive pillow may be best for you.
Watch Your Sleep Position

If after creating the most comfortable bed possible you still feel uncomfortable when you sleep, your sleep position could be the reason. Poor sleeping positions mean you don't get the best from your bed. Consider changing the position you sleep in to see how you wake up in the morning.