Best Designer Womens Perfume Available Online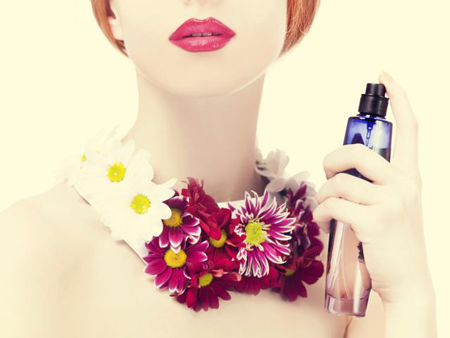 Are you looking for new designer fragrance? Not sure which one to buy? We hear you. With a new perfume coming out almost every month, it is hard to choose the one that will best portray your personality and lifestyle. But do not panic. We have singled out of some of the best designer womens perfume you can find online in Australia. From sensual and sweet to luxurious and empowering. Of course just because these womens perfume are on top of our list does not mean you have to like them. Make sure you only buy the ones that suit you best.
You can buy all womens perfume from our list at any reputable perfume shop. To ensure you get what you pay for, choose a perfume store that has high customer rating and guarantees genuine products. When you buy womens fragrances online in Australia, you not only save time, but will surely save some money as well. Online retailers do not have high costs and can afford to offer numerous discount sale offers. Thus, when searching for womens fragrances online in Australia, look for 'buy one, get one half off' or 'free shipping for a $50 purchase' deals so you do not have to spend a fortune to smell luxurious.
Daisy Eau So Fresh by Mark Jacobs
Despite the floral name of this designer womens perfume, Eau So Fresh is a fruity reinterpretation of the original Daisy scent, created to appeal to younger consumers. Described as charming and whimsical, this perfume mixes playful notes of lychee, grapefruit and raspberry with wild rose and sensuous violet, over a warm musk-cedarwood-plum base. The overall scent is crisp and clean.
Versense by Versace
This womens perfume by Versace was launched in 2009. It presents an artful mix of 'elements from the Mediterranean', including bergamot and crisp citrus fruits, heart notes of jasmine, sea daffodil and spicy cardamom, and a sensual base of musk, sandalwood and olive tree. At first the citrus notes dominate, but the scent softens on the skin as the wood and floral notes emerge. A very wearable and likeable perfume.
DKNY Be Delicious Juiced by Donna Karan
Be Delicious Juiced is flirty and bright perfume, concoction of succulent New York watery and apples notes, with a lily, violet floral heart and vibrant peony, over base accord of white amber and cedar. Cool and confident this is a quite refreshing designer womens perfume.
Kenzo L'eau Par Kenzo
This cheerful and fresh womens perfume goes with everything you own, and will put a smile on your face every time you put it on. Top notes are water mint mingle and reed stems with peach and freshwater florals, creating a clean and feminine scent. You can wear this fragrance to the office or at a wedding celebration. It is that universal.