Popular White Wine Varieties Available Online
Oenophiles, it's time to discuss the popular white wine varieties! White wine is a preferred choice for many of us (contrary to popular belief that it is red wine), and we are all good connoisseurs to the wide range of white wines. So let's make a short resume of the most popular white wine varieties we buy regularly.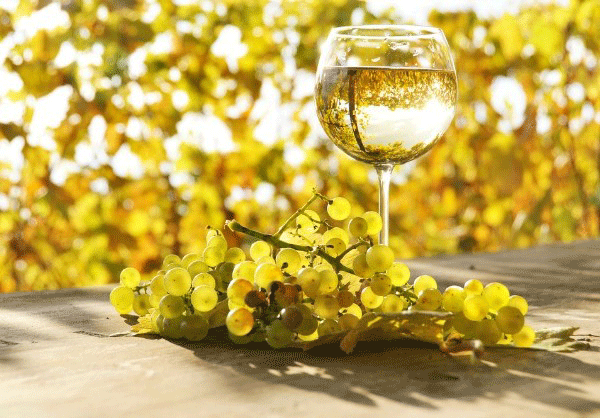 Chardonnay
The Chardonnay is probably the most popular white wine. It's easy to pronounce, and has a moderate price range, which makes it friendly to every pocket. Chardonnay is a complex wine that varies in taste, however, apple, cinnamon, citrus and vanilla are it's main notes. You can choose either the full body Chardonnays which have hints of oak, butter and spice or the medium ones, which are more gold and velvety in texture with fruity notes, nuts and vanilla. Online, you can find many white wine varieties from the Chardonnay category. For instance, you can try the Bress Gold Chook Macedon Chardonnay 2012, $26.99, which has fruity flavours (grapefruit and citrus) and a moderate oak characters that result in power, balance and savory richness.
Pinot Grigio/ Pinot Gris
Fun fact: Pinot Grigio and Pinot Gris are actually the same thing in two different languages! Pinot Grigio is the Italian name, while Pinot Gris is French. These wines have more body than the Sauvignon Blanc and at the nose they offer minerality and pear notes. They pair perfectly with sea food and lighter fare. A good example of Pinot Grigio is 42 Degrees South Pinot Grigio 2014, $17.99. It's grown in the Tasmania region, where the climatic variations result in various types of wines. This wine in particular, has lily aromas and ripe apricot flavours. It's delicate, with medium sweetness and an intense mouth feel.
Sauvignon Blanc
Sauvignon Blancs are fruity white wines. They have a lemon smell, and a grassy, grapefruit taste. Try the 3 Tales Marlborough Sauvignon Blanc 2014, $12.99. This wine comes from New Zealand. It has a light-crisp flavour, with the hint of a squeezed citrus. It is best consumed whilst young.
Riesling
Riesling is a wine term we hear very often. This white wine is characteristic for cooler climates. The most popular and the most costly region for growing Riesling is Germany. Riesling wines have a bone dry to very sweet taste, with intense mineral earthy and floral notes. They go best with sea food, white meats (chicken, turkey) and Asian cuisine. Try the Eldrige Estate Riesling 2012, $17.99. It features a lemon colour, and has the intense lime citrus flavour with floral notes.
With online shopping becoming present in all areas today, shopping for wine online while sitting comfortably on the couch has become an everyday routine for most of us and a real pleasure. Plus, online there is wider variety of choices, including better prices. So why not order a bottle of tour favourite white today.