Different Server Rack Sizes Available Online
Server racks are essential for offices that depend on computer networks but are limited in space and are unorganized. Aside from being huge space savers, server racks protect electronics and other related networking equipment. Moreover, they allow you to organize your cables and equipment in an ergonomic, yet efficient way. With organized cables and equipment you will always have a convenient and easy access to the equipment, cables or devices you most commonly plug and unplug. The server racks in Australia are especially designed to hold servers, routers, modems, switches, patch panels and similar devices and accessories.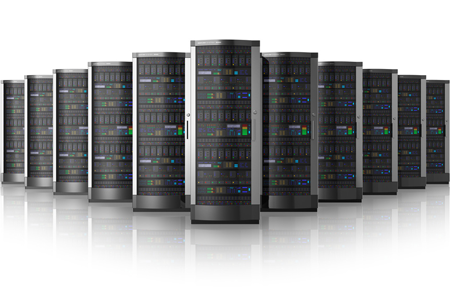 Before you buy a server rack, you must be familiar with the sizes it comes in. The server rack you buy must have the right width and height to properly fit all your equipment. Also, you must be sure the server rack of your choice fits into your office environment. Luckily, there is a wide range of available models of different sizes. Every server racks Australia supplier offers racks in many different sizes. You just need to know exactly what you need. Here are few different server rack sizes that are widely used and available online.
27RU 800 mm – For larger offices that require server racks with bigger capacities, 27RU 800 mm is the ideal server rack. Able to hold up to 700 kg, 27RU 800 mm is a heavy-duty server rack. This free standing server rack features a heavy-duty frame, toughened front glass, vented fronts and sides for better cooling and other unique features. The 27RU is ideal for housing small servers, DVR and routers, telephone systems, communication and network equipment, portable computer station, patch panels and switches. Every better equipped server racks Australia supplier should have it in stock.
12RU 450 mm – 12RU 450 mm server rack is the ideal solution for medium-sized offices. It offers convenience and versatility, and is a great space saver. It is a wall-mounted server rack and it features lockable and removable side panels, tempered glass door and per-punched provision for fans. 12RU 450 mm server rack can be mounted on the wall, even in offices with limited floor space. This server rack is especially suitable for storing switches, patch panels, cables and similar lightweight network equipment.
4RU 300 mm – Small and able to hold weight up to 200 kg, the 4RU 300 mm is the one of the most popular server rack sizes. This small-sized server rack is ideal for small offices that do not dispose with a lot of networking equipment. If your office is small, this is the right server rack size that will best fit your office and accommodate all your network equipment.