Design Corner: Tips on Buying the Ideal Sofa and Pairing It with Your Chairs
Buying a sofa is one of the more important investments you will make in your home. After all, it is the piece of furniture that you use when you lounge, read, watch TV, entertain family and friends and even sleep, so it makes sense to spend some money and effort into choosing the ideal model for you. But as is with everything else in this era of endless choice, when shopping, you will come across infinite options of designer sofas online and in brick-and-mortar stores. So, even if you already know what you want, once you browse online or visit a few furniture stores, you may still be confused and have some questions.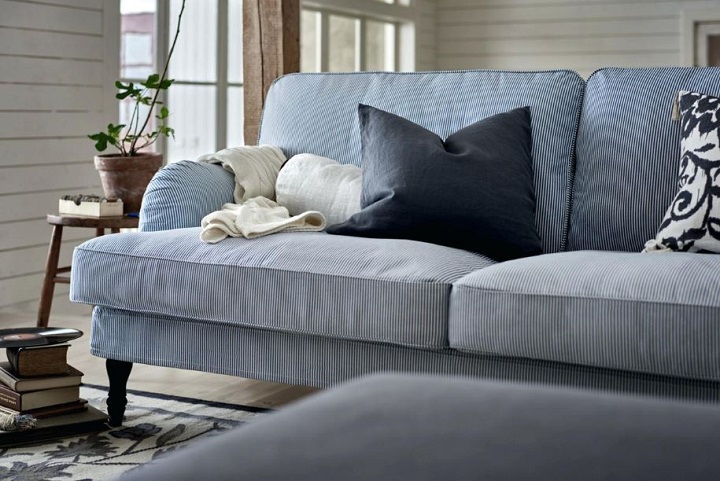 How to choose sofa fabric?
When it comes to choosing a fabric, the first step is determining how much you are willing to spend on a designer sofa. You can find some great affordable models but these are usually limited when it comes to colour. The way you plan to use this piece of furniture should also have an impact on your fabric choice. Do you need it for your home office or for your living room where you are going to use it on a daily basis? Sofas made of luxurious blends with wool are a good choice for rooms that you use occasionally. In case you have kids or pets, look for smooth cotton fabric as this material is easy to clean. Durable fabrics like microfibre and corduroys blends are great for living rooms, unlike demanding fabrics like chenilles or velvet.
If you need a sofa for your home office or library, you can add a touch of luxury to this space with a sofa made of velvet or high-thread-count cotton. However, keep in mind that these materials require professional cleaning. If you choose one in a dark colour make sure you keep it away from direct sunlight exposure. Otherwise, you can opt for fade-resistant material or a lighter shade. Another thing to keep in mind is allergies. Does someone in your family suffer from this condition? If yes, avoid natural fibres as they easily accumulate dirt, dust and pet hairs. Instead, opt for smooth, synthetic blends.
Are you looking for a luxury sofa that can work as a focal point in the room or you want a piece that will blend smoothly with the rest of the decor and furniture? The colour of its fabric can make a world of difference. Light colours are great but they show marks easily. If you want a model in a light colour, it's smart to buy a designer sofa with removable and washable covers. Grey or taupe are great alternatives as both can be easily paired with other hues and are dark enough to hide marks and stains. Think whether the material you're considering to buy is easy to maintain. If you need to clean your sofa regularly, choose a material that is easily washable, such as cotton. Any fabric that's made from natural blends, such as a cotton-wool or a cotton-linen mix, requires professional cleaning.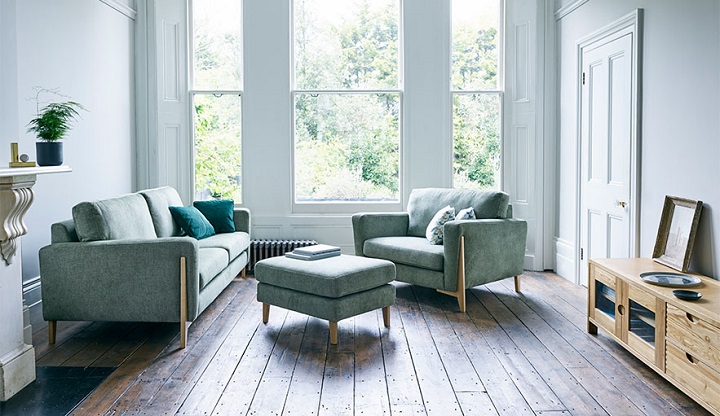 How to buy a sofa bed?
There is nothing worse than buying furniture that doesn't fit your space. If you have a big living room, you need to decide upfront how much space you want the sofa to take up. Also, do you want to pair it with chairs? Is there going to be a coffee table? If yes, getting a simple sofa is probably your best bet. In a small space any sofa can be a focal point, so make sure you choose something practical with a strong design.
These pieces of furniture are available in a few different shapes, so think about which one will work best for your space. For instance, an L-shaped couch is great for open areas and works great as a room divider. A rounder shape is better for a smaller space as it provides a nice gathering area but it can also work great for a media room. If you want to pair your sofa with chairs, consider a traditional style bed.
Choosing a sofa bed that will perfectly complement your home's interior design is important. For example, if your home is modern and sleek, look for a piece with dramatic colour and clean lines. If your living area is a mix of designs and colours, a piece that combines a few different styles would be the ideal expression of your taste. For a traditional home, get a classic sofa in a neutral colour and a durable fabric. And last but not least – durability. You should invest your hard-earned money in a piece that will last. Before buying, check the frame and make sure it's sturdy and well-built.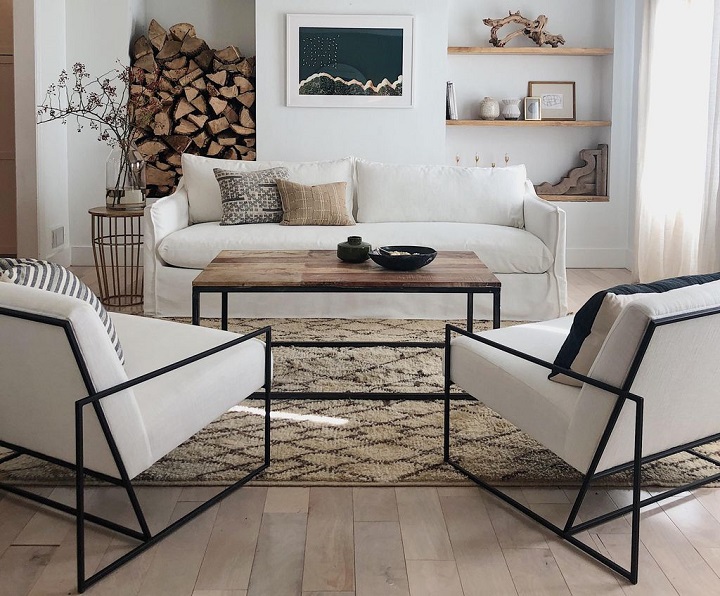 How to pair chairs with sofa?
The new trend in interior design is all about mixing and matching textures, prints, colours and shapes. Armchairs are the second important piece of furniture that can be found in a living room, so you need to ensure you mix and match them well with your sofa. When it comes to pairing chairs with a sofa, don't be afraid to break up a monotonous look. Your sofa can be in a totally different hue from the chairs. If you are not sure which colours go well together, you can look for some interesting combinations online. When browsing design photos online, bookmark the pictures you like the most. This will help you identify which colour combinations appeal to you the most.
If you don't want to go with too different tones, you can combine together two shades or maximize the use of monochromatic hues. This colour palette creates a sophisticated and sleek vibe that will never go out of style. For example, you can choose a white leather sofa and pair it with black chairs on the side. This is a great colour duo that creates a simple mix-and-match vibe. Another great idea is to work with pieces in one colour. For example, if you love white, then creating an eclectic yet cohesive look is easy. Just choose a designer modern sofa and chairs in a different fabric and style but in the same colour.
A neutral bed that offers comfortable seating for family and friends looks great, but pairing it with a chair in a vivid colour will make it look even better. Mixing colours is one thing, but mixing prints is another. You can choose one print for your throw pillows and completely different fabric design for your statement chair. Throw pillows are the perfect way to add some texture and pattern into a room and there are a lot of great ideas on how to design a sofa with these decoration items. Don't be afraid to play with colours as well. For instance, a comfortable black sofa will calm the busy prints and colours in the room but a pink chair will reinforce the effect.