Car Travel Essentials for a Dog-Friendly Road Trip
If you and your dog are inseparable, it's understandable you want to do everything with your four-legged buddy along your side. The thrill of visiting various places, both nearby and further ahead, going on outdoor adventures together, and staying over in new places you could call your home is certainly tough to beat, but keep in mind travelling with Fido is different than travelling on your own.
Same as any kind of adventure, many things can happen, so it's best to take on the road prepared for all kinds of situations to make the most out of the journey and make it less of a hassle for both of you. The way to do so is to make a list of all the essential dog travel products you need for the duration of the trip and find the best options at the trusted shops that offer plenty in terms of quality, durability, ease of use, and safety.
What Should You Pack for Pets?
Given that pets have their own characters much like us, the owners, they might have different needs than others, however, some of the basic supplies you'd have to have on the travel list that your pooch would require for the road include:
A Booster Seat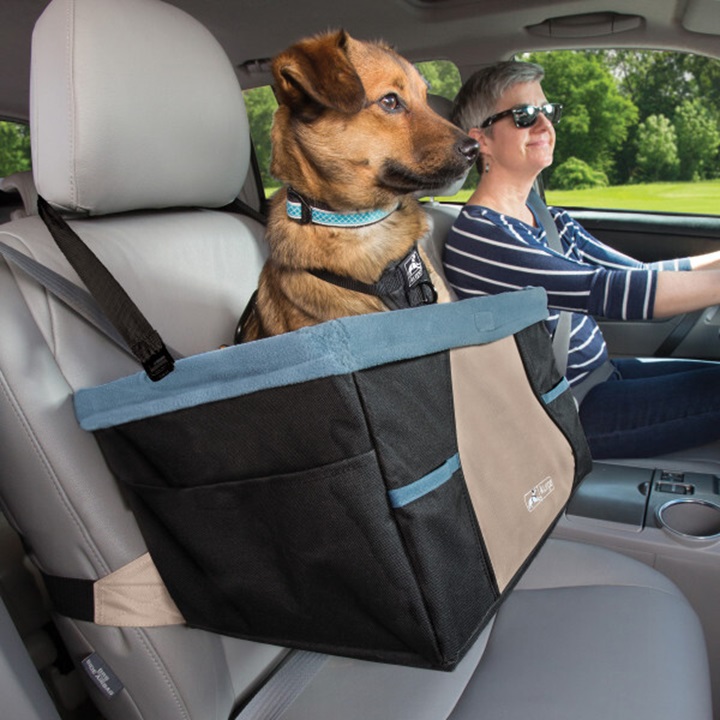 The last thing you want is a pooch loose in the car. Besides being a potential threat for an accident to happen, putting you both as well as others in the traffic in danger, it could also be stressful for your pooch not to have his or her own seat to relax and unwind in, unless you plan on closing it up in a crate most of the trip. This is especially important to consider if your road trips are long. A bed/seat of its own could provide a comfortable spot and even offer a nice, elevated view of the road.
Although they're generally compact, you can use them for a small to mid-size breed, with the first used at the front or back, and with the latter preferably at the back respectively. Larger breeds should be kept still with a specialised car harness. Of course, make sure either option is safe for your pup first and foremost by checking whether your choice of this kind of dog car travel gear comes with an adjustable seat belt.
To make the most of the purchase, look for a design that's easy to care for, lightweight, low in maintenance, and has a waterproof cover so those leak accidents won't have to disrupt your whole journey and make you stay behind schedule. Pair it up with a car seat protector with non-slip rubber backing and you won't ever have to worry about dealing with stops to put the stains or pet hair mess at bay.
Food and Water Bowls
Your pet is going to need its nutrition and hydration at one point or another during the adventure, so you should be prepared with the right bowls. Available in a range of sizes, as much as materials, you won't be short of options. Mid-range are a nice go-to option because they don't take up too much of your car or luggage space, but if it's compactness you're after, look no further than a collapsible design.
This type of dog travel accessory is perfect for food and water on the go, no matter if you're in the car, at the campsite, or exploring the wilderness. If your companion is a sloppy eater, getting a bowl with rubber backing is a must-have for the car to at least cut down some of the cleaning chores.
A Dog Backpack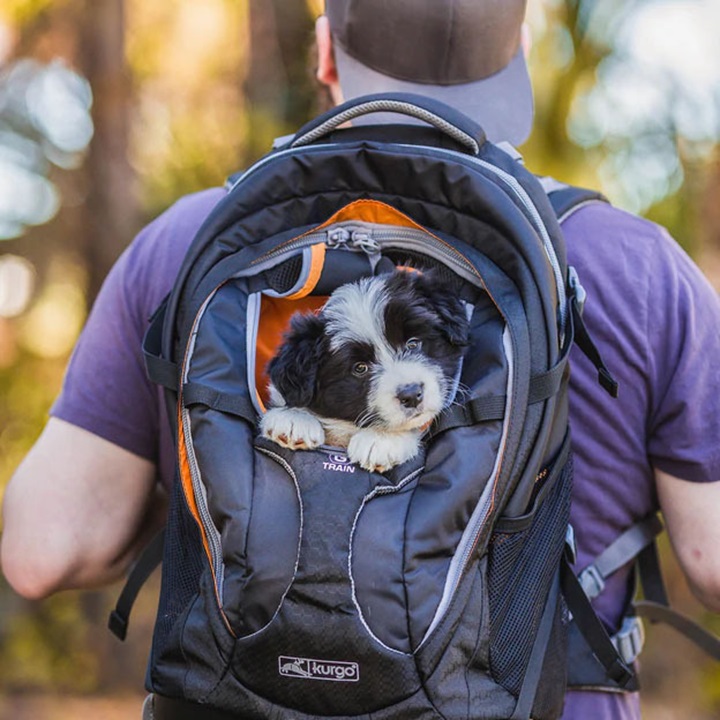 No, not the one your pup could wear (although it's a nice thought to store its essentials like treats, poop bags, and wipes), but the one you could wear with your pet in. This type of purchase is mandatory if you plan on doing some more hiking or even sightseeing in a new city since your beloved furry friend is bound to get tired at some point.
The best thing about getting such backpacks is they're some of those dog travel products that come with plenty of storage useful for other necessities. All for your pup of course, like a first aid kit, meds or supplements, documents on vaccinations and certificates, its supply of food and water, its accessories in the example of shoes, vests, harnesses, collars, and leashes, and its toys or favourite blankie. For the best outcome, check for the size, and ensure it's compatible with your dog's breed and weight, plus has some capacity left for the gear.
A Ramp or Lifter
When dealing with a pup with mobility issues due to injuries, surgeries, or even old age problems like arthritis, one of these would undoubtedly be your must-have accessories. Again, it's important to check the size and weight capacity to know you're getting the right deal, and once you have the right one, do a bit of training with your pup prior to the trip to make for less of a stressful experience.
If you have a stable and reliable ramp or lifter, it can save your back from the strain of lifting a larger canine in and out of the car frequently, and cut down on the anxiety for both of you. This way your furry friend would have some independence to move around and not be confined only to where it's placed. You could even find such products with anti-slip surfaces for utmost safety while loading and unloading.