Camping: Get Those Dream-Tasting Bites of Adventure
In Australia, caravanning is no longer considered a trend – the perks that it offers, among which the biggest ones being richness of the soul and improved overall health (as nothing beats breathing in fresh air and getting away from the concrete jungle), has made it a way of life for many Aussies. The reason for this might be the improvements in the recreational vehicle's (RV) design, which has turned them into one of the most practical ways to explore the beauty of the continent.
But to reap all the benefits and ensure an enjoyable and safe adventure, you'll need more than just an RV and a thirst for excitement. What am I talking about? The right choice of Rv equipment, of course. Having all you need for the ultimate comfort while traveling with your RV will make you fall in love with nature even more as you'll have all your basic needs satisfied and you'll simply relax, unwind and focus on the joys of nature. Although new caravans are pre-equipped with the essentials, used RVs usually don't include some of the basics. Therefore, if you are planning a trip, you should know what Rv equipment you will need to have in your caravan before embarking on your journey.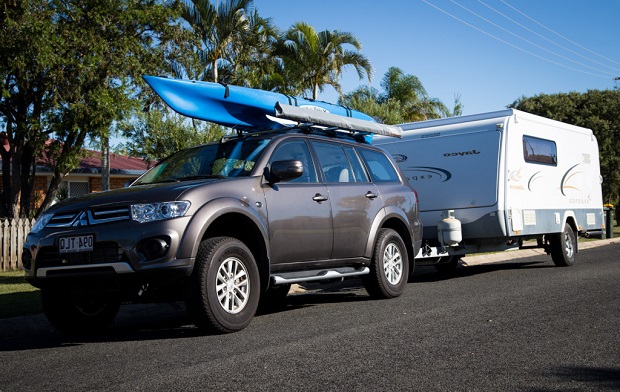 Of course, you will need fresh water for cooking, drinking and washing. Some camping sites will have a water supply, but you will need a place to store it. You should consider getting a container that can hold at least 25 litres of water. Next on the list – waste removal. Although some campsites allow users to empty their waste water directly into specific drains, some caravan models require a container for it. The most convenient type to choose is a wheeled container, which fits just underneath the vehicle.
In addition to getting proper insurance for your caravan, there are others accessories including a hitch lock, wheel clamps and an alarm system, so that you have a peace of mind. For cooking, you can find two types of gas cylinders – butane and propane. Propane gas functions well in different temperatures, but butane gas offers the advantage of not vaporizing in temperatures below zero. You should consider getting two gas cylinders to make sure you won't run out of gas while on the campsite.
Traveling with an RV is such an enjoyable experience as all you'll need will be right there with you. Meaning, there's no need to worry about your luggage being lost, the additional fees you'd need to pay due to your bags being overweight, and other issues you'd experience when traveling by a plane.
And then comes the biggest perks of them all – the feeling as if you're in the comfort of your home. And as a matter of fact you will be – a caravan provides everything you need to satisfy your basic needs – a kitchen, a bedroom, a bathroom, and all the needed furniture for you to truly unwind. Not to mention that once you get your RV on the road, you do not have to follow any plan. You have the total freedom to decide when and where you want to stop and explore areas that are interesting for you, without having to wait for public transportation to take you to your next destination. Ah, the joys of the simple life!
Overall, caravanning will not only give you an opportunity to spend quality time with your loved ones, but it will also help you explore the beauties Australia has to offer. And trust me, nothing beats becoming one with nature and fulfilling your soul with positivity. Safe travels!