5 Stunning Wallpaper Designs For Foyers
As you know, clothing styles are important because they can make or break your first impression. People are visual creatures, and even if you do not think you make your opinion of someone just based on their looks, remember "judging a book by its cover" can be ambiguous and not strictly related to books. Not less in significance is the impression your home leaves on people who get to see it for the first time. This is why the look of your foyer deserves more attention than you might expect.
Regardless of its size, the style of your foyer is as essential as your choice of clothing. It is the first space of your home people see when they enter, and based on that they create an opinion both of you and your household. You know what they say, it is difficult to get rid of that opinion once created, so to be on the safe side and get a home you will also love and be proud of, make sure you include the foyer in your next home makeover.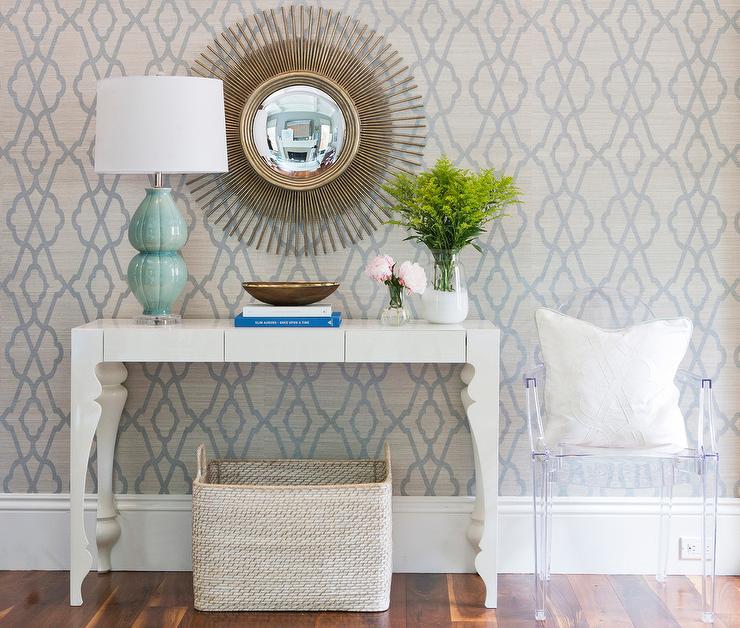 You can no longer let the money excuse meddle with your decision to add some changes to your interior, because a simple addition of a wallpaper can greatly spice up your home. Since there are many wallpaper patterns and colours you can find, you are sure to make a grand entry with grand wallpaper designs. You can either let your wallpaper lead the style of your foyer, as in combining it with a matching set of decorations, or find one to suit your existing style. Here are five ideas that could serve as your inspiration in your foyer styling experience.
Warm welcoming feeling
If you want your home to give off that harmonious feeling where your visitors feel a sense of warmth with the first step they take, you have to choose some of the warm colours, but bear in mind not to exaggerate in the choice of shade, a darker one will create an opposite impact. The Showstoppers – Rosita with its pleasing flowers in pink or violet can provide that welcoming effect.
Neutral nature fusion
You simply cannot go wrong with choosing neutrals. There are so many wallpaper designs you can choose from. The greatest thing about them is they go well with just about any kind of home style. In case you want to avoid the omnipresent white, you can go for beige, grey or metallic. Ingrid & Mika Dash can be easily combined with some plants so you can bring that natural décor to the spotlight.
Easygoing entry
For a cheerful foyer that would stand out, you must pick a yellow wallpaper. Since yellow is a happy colour, you are sure to put a smile on your visitors' faces. Options 10 – Zari will be the perfect match for a nice set of lighting and some contrasting piece of rug.
Steps of extravagance
When you have a more traditional taste with an eye for sophistication, damask is your best bet. Maycott – Ashby Damask with its intricate pattern will undoubtedly make people feel a sense of relaxation and tranquillity.
Joy and playfulness
A sophisticated home demands creativity and what could be better than adding the right wallpaper to get the desired playful look. You can get this outcome with choosing a striped pattern, geometric shapes or trellis. Anoushka Bella Stripe with the spectre of colours can easily be matched with a foyer's interior.