Business Event: How to Promote It?
When you're new in the business industry, you know it takes a great deal of effort and money to be able to make your presence known which is why organising an event to promote your business locally is one of the marketing strategies that can really help you stand out from the crowd.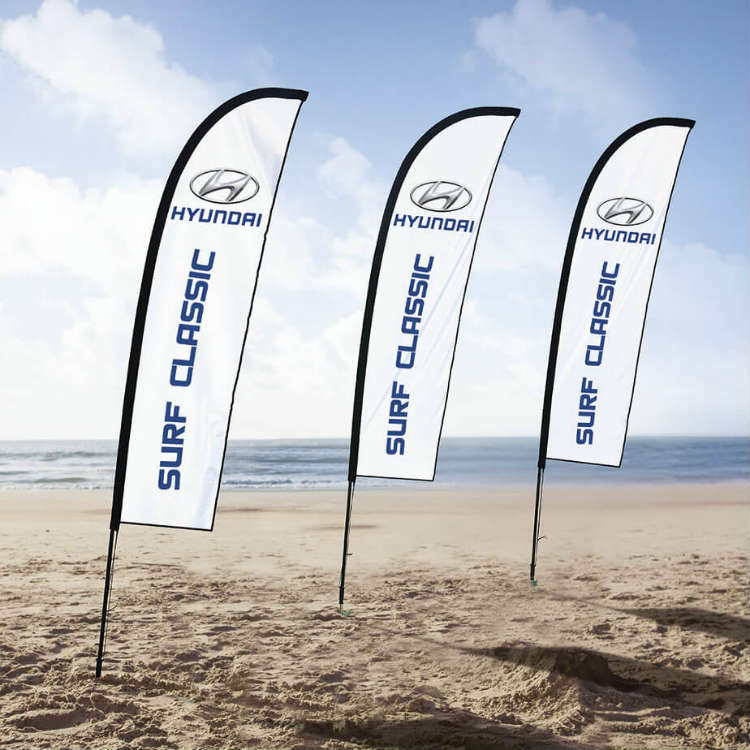 Planning is one thing, success is another as it happens so if you want to make it work you're going to have to include some additional marketing strategies to help you spread the word about the event first and foremost. Since budget can be a problem, especially when you're at the beginning of your business, it's important to find cost-efficient solutions like teardrop flags and make the most of them.
Not only are they affordable, they're easy to put up and down, and can be custom printed for your event, carrying information about your business with the logo printed out and they're available in various sizes with a design suitable to be used in a combination with marquees, easily attaching to their legs, which is another budget-friendly option as opposed to renting venues.
Likewise, teardrop flags are made from resistant materials such as stainless steel and fibreglass, as well as a heavy duty design of the flags that makes them strong enough to withstand winds and rains so you won't have to worry about that. Additionally, in a world driven by technology it's advisable to make use of the internet and every social network you can think of.
For instance, with Instagram you'd be able to promote your business and event creating your own hashtag. Apart from being free, it's a strategy that can further be used by clients and visitors, allowing them to use your very hashtag along with photos and videos from the event and take part of your marketing.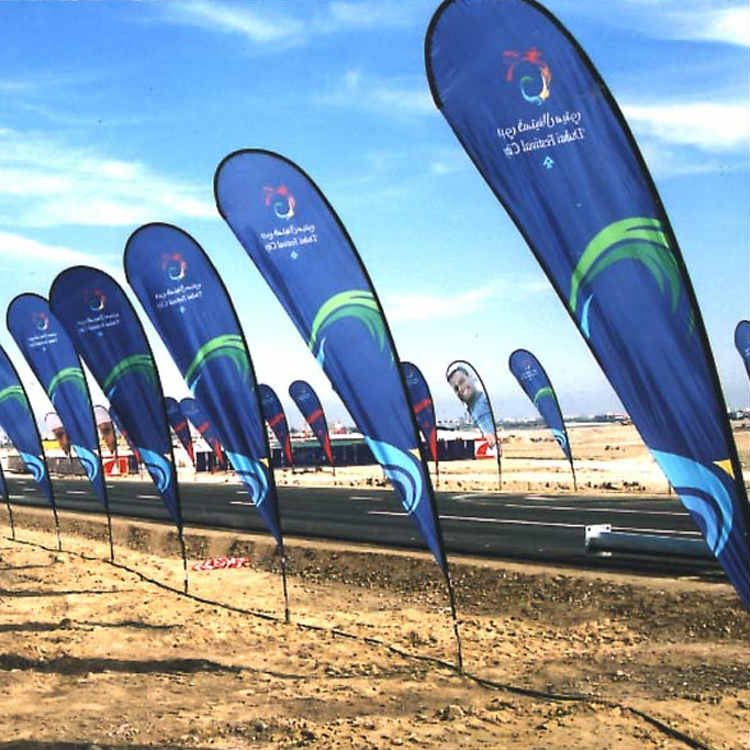 Having your own pages on Facebook, Twitter and Pinterest is more than welcome too but don't forget about YouTube and creating a personalised website and blog. Also in case your event requires tickets, think about their availability, how easy it is for people to acquire them, their price and whether you could use third-party ticketing platforms to your advantage.
Don't forget to implement the strategy of free! Let's face it, most of us (if not all) like free stuff and would pack up on them the minute we have the chance so offering something for free, be it food or specific products, is sure to bring a positive result.