Ballet Tutu: The Mystical Epitome of Grace
Beginnings are crucial for professional ballet dancers, and constant practice is essential for learning new techniques and skills. And, when it comes to stage performance, it's your tutu that can turn you into a black swan, sleeping beauty, or any other character. The tutu is typically worn by female dancers and is available in two styles: a tutu skirt and a tutu with an attached bodice. The tutu helps the dancer move safely and correctly by making the lines and body placement more visible.
Tutu's Style
Romantic Tutu
Besides little ballerinas, many little girls adore wearing kids tutu just to play dress up. Although nowadays there are many different styles of tutus, the most original one is the romantic tutu dress. Typically made up of three to five layers, the romantic tutu can be cut anywhere between the knee and the ankle to emphasise airiness. There are two different types of romantic tutu designs. The first starts at the waist, while the second starts at the hip and is sometimes referred to as a romantic tutu in Basque.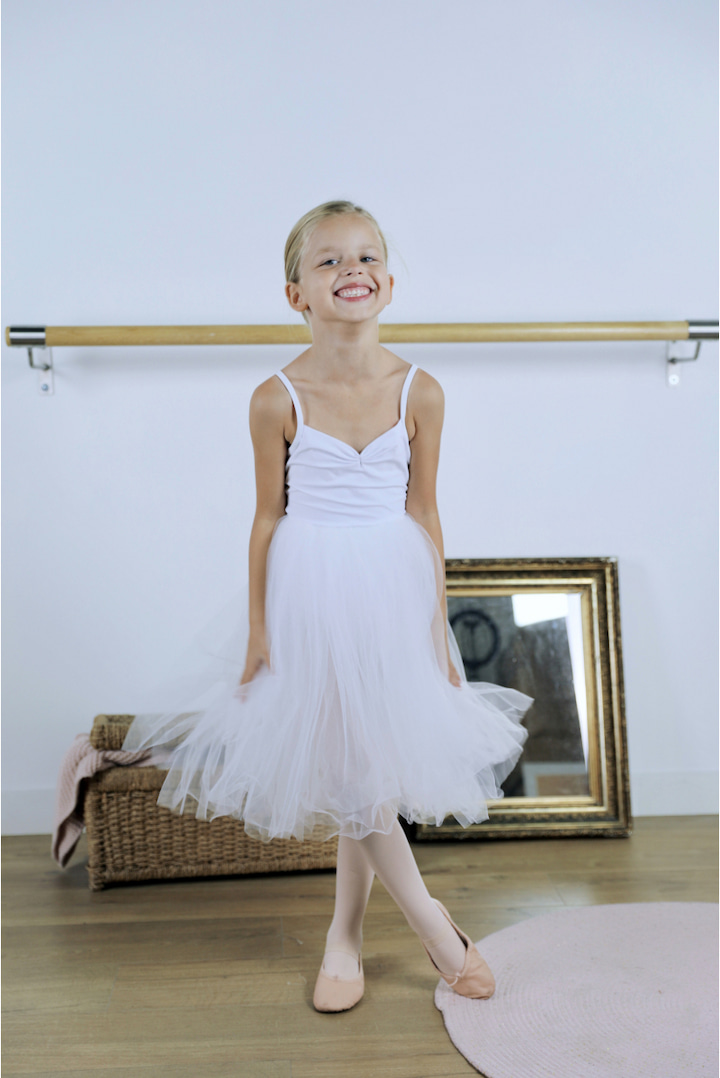 Classic Tutu
Tutus were cut above the knee in the late 1800s, as pointe work became more sophisticated, to show the complicated ballet footwork and allow ballerinas to move more freely and gracefully on stage. This is how the classic tutu was created. There are four different types of classical tutus available today, including the following.
Pancake Tutu
A pancake tutu is short and has several layers of tulle and net that comes straight out of the hips. A wired hoop is embedded between these layers to give the tutu a bouncy effect when the ballerina completes a movement. This type of tutu is frequently made on a pair of briefs to give it a seamless look and keep it from slipping.
Platter Tutu
The platter tutu resembles the pancake tutu in that it is short and protrudes from the dancer's waist. The main difference is that, unlike a pancake tutu, a platter tutu does not have pleats; instead, the top layer is decorated.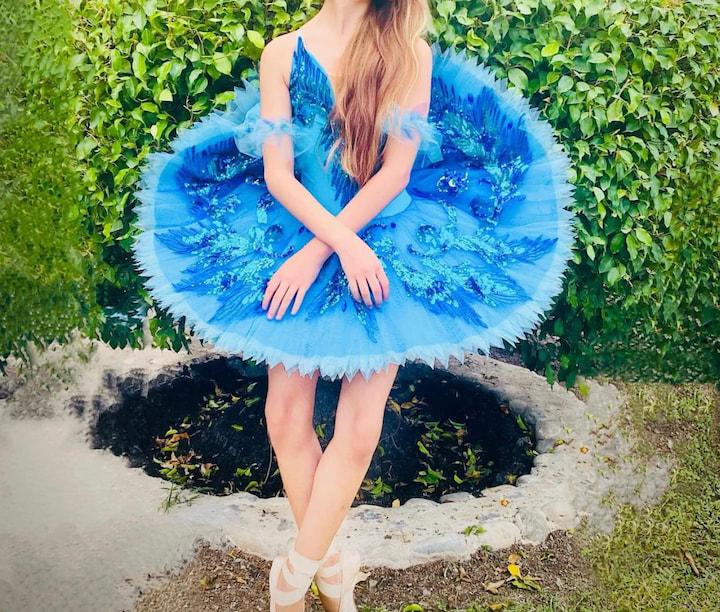 Bell Tutu
A bell tutu is made of multiple layers of netting that are not supported by a wired hoop and is short and stiff. The skirt is loosely tacked and falls in a bell shape due to this design.
Powder-Puff Tutu
This is one of the most common tutu styles as it is shorter than a pancake or platter tutu and does not stick out as much. There are a few layers of netting in it but no wired hoop. The tutu's design gives it a softer, fuller appearance, and it moves freely with the dancer.
The Anatomy of a Tutu
Bodice
While performing, it's critical to have faith in your costume. The modern tutu is a dress with an attached bodice worn as part of a ballet performance. It has a corset-like shape with shoulder straps and is designed to follow every move the ballet dancer makes.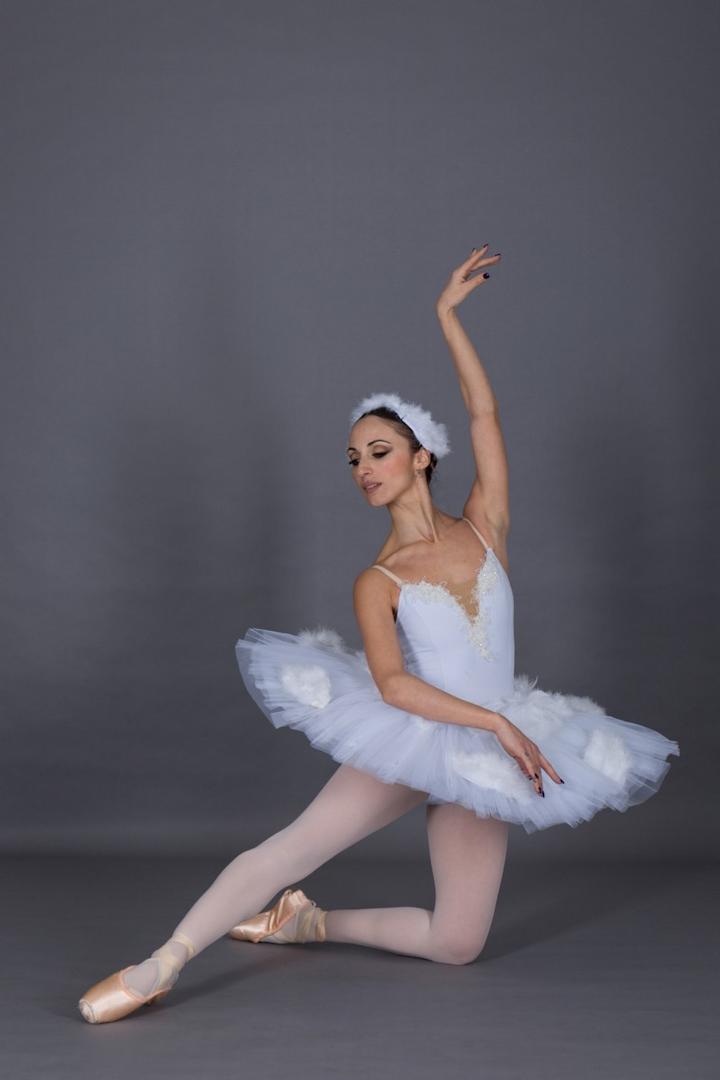 Basque
The Basque is the part of the dancer's body that runs from the waist to the crotch. It's made of the same fabric as the bodice and looks like a pair of panties. It is divided into two parts: upper and lower. The upper part is visible from the waist to the hips, while the lower part serves as a foundation for the layers of tulle and net.
Frills
A tutu usually has 12 layers of frills on average. The tutu layers are 15mm apart to ensure that they are perfectly aligned with the Basque. Small frills, no longer than 1 to 1.5mm, run from the top of the leg hole to the crotch line on the kids tutu. The dancer's height determines the length of the tutu.
Tutus: Things You Didn't Know
Ballet Dancers Don't Wear Tutus in Class
Most little ladies will probably get disappointed, but ballet dancers don't wear tutus while exercising. Costumes are only used for performances and dress rehearsals because of their cost. In rehearsals, however, the dancers will wear a practice tutu that is the same shape and size as the real thing, which is required for them to acclimate with their partners or the space around them, and to feel what it will be like on stage.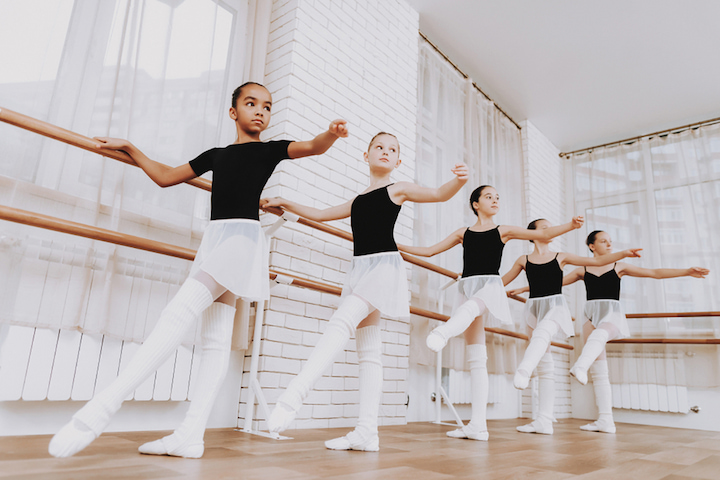 When the dancers wear tutus, lifts and partnered pirouette turns, for example, become a completely different situation, especially for the guys who may now have a lot of tulle on their faces in a lift. Rugburn is a common occurrence. And you can no longer stand as close to the dancer as you once could while assisting her in a pirouette. However, the rules have been changed with the big puffy doughnut around her middle.
The Process of Making Is Difficult & Time-Consuming
Even when constructed by a professional, making a tutu can take up to three weeks to complete, or between forty and sixty hours. Professional tutus have ten to twelve layers of net sewn in. For instance, the Paris Opera Ballet uses thirteen layers, while it's ten or less in Italy. On the other hand, amateur tutus may have six to eight layers for cost and time efficiency.
Tutus Aren't Washable
Tutus are certainly not washable in the intervals between performances. They must be deconstructed to wash the bodice, the tutu body without the embellishment layer because they're so delicate and adorned with glittery bits like jewels and beads, feathers and sequins. It's a bit of an ordeal, so spot-cleaning will have to suffice.
Use Vodka for Effective & Instant Cleaning
To get rid of body odour in fabric, vodka works similarly to Febreze, but without that fake, perfumey smell. Simply mix cheap, high-proof vodka and water in a spray bottle-70 to 30 per cent vodka to water ratio. Spray it liberally on the affected area. Vodka dries odourless and kills bacteria that cause odour.