Available CPAP Mask Parts Online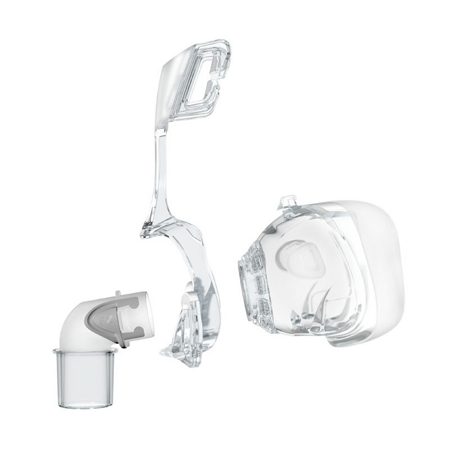 Feeling tired and incapable of finishing job obligations due to lack of good night sleep? Stop tormenting yourself and consult with your doctor whether a cpap treatment will help you. The cpap machines provide continuous airway pressure and allow enough air to flow directly into the lungs. People with respiratory difficulties, have found a solution to their problem by using the benefits of the cpap machines.
It might take some time to get used to this treatment, but it is quite effective for a good night sleep. To make the breathing process easier, use either a full-face mask or a nasal CPAP mask, which will help you inhale and exhale without feeling claustrophobic or uncomfortable. Cpap companies design and manufacture different kinds of nasal CPAP masks and CPAP mask parts that effectively treat the sleep apnea problem. Here are some available CPAP mask parts online for more effective respiratory therapy.
Seatec Chin Strap – If you decide to go with the nasal CPAP, you should try this unique chin strap design that will hold and secure your nasal CPAP mask in one place. From all CPAP mask parts available online, this product gives your chin the support needed during the night. Prevents leaks from your mouth simply because it can be properly adjusted, thus ideal for people that move a lot in their bed at night. Depending on your therapy, you can choose either small, medium or large nasal CPAP chin strap, made from elastic material for maximum comfort.
Fisher & Paykel Opus Nasal Mask Headgear – This nasal CPAP headgear actually replaces the original parts that come with the mask making sleep more comfortable. In comparison with the original straps, the nasal CPAP headgear is easier to assemble and adjust, so you won't need to buy new mask every time when the straps wear out. The mask headgear from Fisher and Paykel, along with the other CPAP mask parts available online, is very effective and comes with affordable price tag.
Fisher & Paykel Cushion For Nasal Cpap – The cpap mask should be sealed properly for a continuous airflow into the lungs without any leaks. To make sure that the mask is sealed the right way, you can use the nasal CPAP cushion every time when the original one is damaged or worn out. Furthermore, if your mask cushions are dirty from everyday usage, you should replace them with the Fisher & Paykel nasal CPAP cushions in order to avoid any infections by wearing the old and dirty ones. These CPAP mask parts increase the effective functioning of the mask and prevent any interruptions that might happen during night.
Respironics 6ft Performance Tubing – This tube is compatible with almost all CPAP, APAP and BiPap systems, and counts as one of the best CPAP mask parts available on the market. Compared to the original tubing, this model is far more flexible, lighter and compatible even with smaller CPAP masks. Whether you choose full or nasal CPAP mask, the resprionics performance tubing is the ideal CPAP part for your machine.