How a Vertical Mouse Can Help You Out in the Workplace
When it comes to ergonomic office equipment, there is no shortage of items that can help you with everything, from the severe sharp pain to the everyday annoying aches and niggles. There are the mesh back office chairs that are designed to help you maintain your back's natural S shape while sitting down, the desk mount for your monitor that allows you to raise it to your preferred eye level, and the height adjustable desks that let you get some circulation to your legs. But out of all of the ergonomic items, possibly the least appreciated one is the vertical mouse and all of the benefits that it can provide.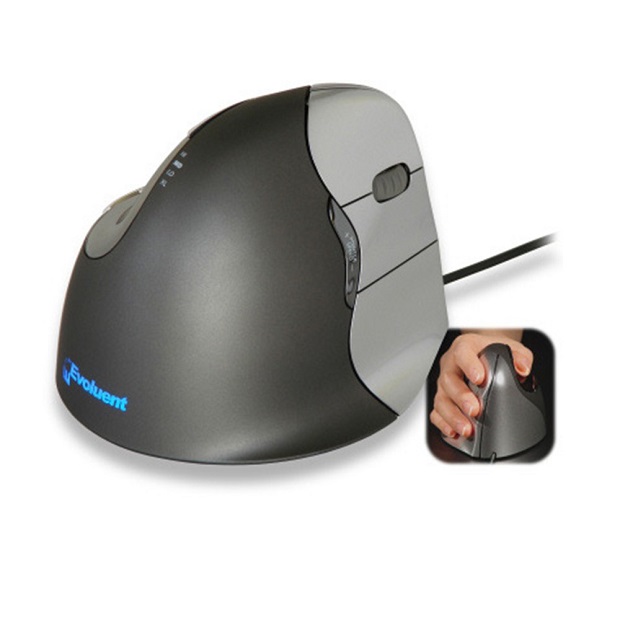 If you work at a computer for a living, then it's safe to say that if you aren't typing away at the keyboard, you are holding your mouse. But, what if I were to tell you that you've been doing it wrong this whole time and that there is now a different way that you can hold it that can help relieve some pressure in your wrist. The vertical mouse can help you keep your wrist and hand in their natural position in relation to the placement of your shoulder and arm and let you do your job without missing a single step. The good point about this item is that it's use isn't limited to the office since even at home a lot of our time is spent in front of our computer, especially if you are a student or around that age.
When handling the vertical mouse, your hand is placed resting on the pinky finger as if holding a glass. The thumb is placed on the left side (or right if you are using a left handed mouse) and the rest of the fingers over the other side to work the same buttons that the standard mouse comes with. The sensor is of course placed at the bottom of the mouse which is now beneath the pinky finger.
There will naturally be people who think that worrying about wrist and hand pain is the last thing on their mind and won't even give this product a second look. However, the truth is that any action repeated enough times can cause problems and the way you move your mouse while not paying attention to your joints is one of these actions. The vertical mouse also has the added benefits of reducing the risk of carpel tunnel syndrome, being incredibly useful to those that suffer from arthritis and has even been shown to reduce anxiety in some people. While it may take a while to get used to, the perks that it can provide make it worth the time and the money.