Exploring Portable Shade Structures – Gazebo Types and Features
Regardless of whether you are entertaining, planning a BBQ, camping or displaying products at a craft show, portable shade structures offer shelter from the scorching sun and the different weather elements. But besides that, they can also be used for garages and backyard storage as well. There is a variety of shades and styles of portable structures you can choose from and it is important that you are familiar with the different types, uses, advantages and disadvantages of them so that you can buy the best one for your needs. In today's blog post, I'll talk about the different types of portable gazebos and their features I hope this will help you out determine what exactly you need.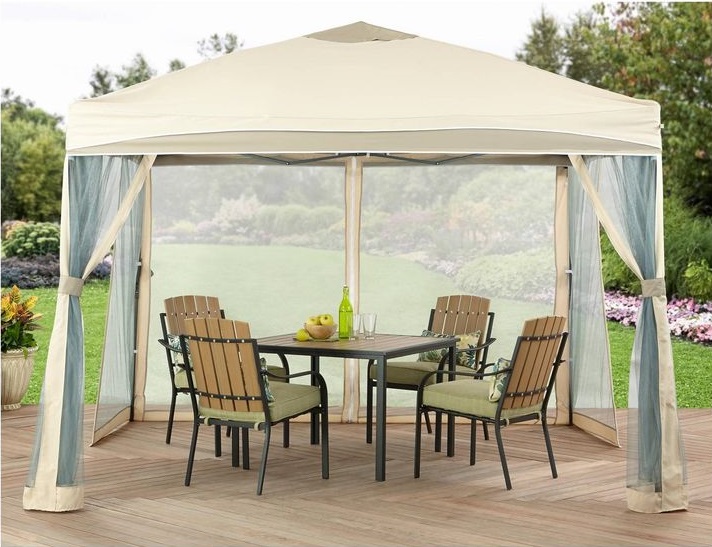 Gazebos are a practical way to expand your outdoor living space while also providing you and your family with shelter. They are great for providing coverage over hot tubs, dining areas, and outdoor grills. Canvas top and hard top gazeebos are the most popular choices but there are also those that set up and collapse in a few minutes and are rather easy to transport. However, stay away from these low-quality flimsy models that can easily rip or break in the slightest wind, and instead, choose sturdy portable shade structures that will provide you a peace of mind knowing that you and your guests won't be unpleasantly surprised if the weather suddenly changes.
When it comes to the material, gazeebos can be made of metal, wood or plastic and the choice usually comes down to personal preferences and budget. When shopping, you'll also want to consider the size and the shape of the model you have set your eyes on – there are rectangular, square, round and even some 6-and 8-sided gazeebos. Nevertheless, before installing it, make sure to check the local bylaws regarding these portable shade structures and make sure that the ground beneath where you are planning to install it is stable and has adequate drainage.
For a gazeebo to be considered convenient, the entire structure should not have many parts and all of them should be made of lightweight materials so that they can be moved easier. Furthermore, it should be quickly installed and made out of a breathable fabric that will be comfortable to stay under even on the warmest summer days. It should be weather-resistant, fire-retardant, easy to clean and it should block up to 90% of UV rays. Gazeebos typically come at different heights, so choose one based on your needs and the crowd that's going to stay under it.