How to Choose the Perfect Dining Table for Your Home
A dining table is one of the most hardworking pieces of furniture in a home. More than simply a space to eat, a dining table has an important social function – it allows family and friends to hang out together, talk, laugh and enjoy each other's company. And more often than not, a dining table is a commitment, an investment that you make for years to come.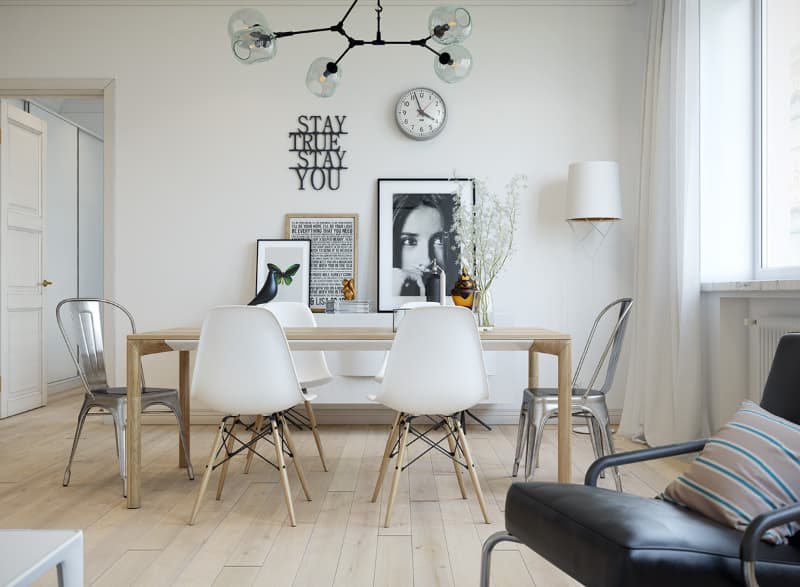 With that being said, a dining table is not something you purchase on an impulse. In fact, it requires careful consideration in order to make the best pick. So before you hit furniture stores to find the centrepiece your dining room is missing, here are some important things to consider.
Style
First of all, don't give in to trends. A good table should stay current at least five to ten years. If you get something with weird details that happen to be all the rage now, you may wake up years later and wonder what were you thinking. With that being said, a good rule is to keep it simple and in accordance with your home's existing style. For instance, if you have a Scandinavian or contemporary interior, focus your search on wooden contemporary dining tables with a sleek and sturdy design and free of any embellishments.
Materials
The material the dining table is made of will determine how durable and easy to maintain it is. For instance, wood is such a popular material because it's durable and easy to repair. It also has a versatile look that can fit in a wide range of interiors, which is why it's the material of choice for both traditional and contemporary dining tables. Stone and marble tops definitely have the most luxurious look, however, if they crack it's impossible to repair them. Glass table tops are commonly used to enhance the space and create a feeling of openness. Although glass doesn't stain and is easy to clean, it can easily, chip, scratch or crack. Metal is obviously very durable, but it's mostly used for table bases, usually in combination with a wooden top.
Shape
The ideal shape of the table depends on the room's design as well as how many people you want to fit. When it comes to fitting a large number of people without compromising on space, rectangular and oval shapes are the best choice. Both shapes look great in narrow rooms and help leave more space for traffic flow. On the other hand, round and square shapes are best when it comes to creating intimacy. They also make it easier to reach everything on the table. Small round and square shapes can be tucked into small spaces and corners, however, they do not allow for much seating space.