How to Wear Sneakers: the Must-Haves in Every Man's Wardrobe
It's safe to say that today sneakers are more popular than ever, and they're starting to supersede what was once the keystone of every man's professional wardrobe. And as sneakers rise in both popularity and price, men are spending the hundreds of dollars they used to spend on buying dress shoes. Personally, I'm extremely happy about the fact that sneakers are becoming more and more acceptable to wear in a variety of occasions. Long gone are the days when they were meant to be worn just in the gym. Although initially designed for athletes, sneakers have become a staple in every man's wardrobe.
From sports to lifestyle, it's safe to say that your sneakers are an expression of yourself. But although wearing sneakers has become more acceptable in more and more settings, there are still a couple of rules you should consider following to make sure you don't look out of place.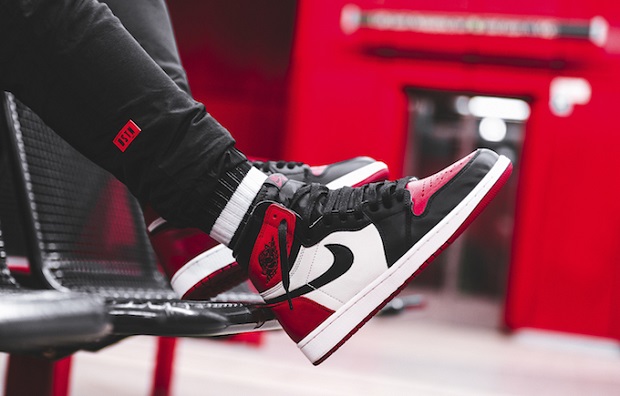 How to Wear Sneakers Men?
No matter what type of sneakers for men you buy, there are a few basic rules to follow. First and foremost, always buy sneakers that go well with the clothes you intend to wear with them. Buying the latest hype style is no good if it doesn't suit your style. Don't jump on trend trains just because they're passing through. I'm talking about you Jordan and Yeezy lovers.
Next, make sure you wear the sneakers for the right occasions – in other words, don't get too casual when you shouldn't. Although sneakers are very versatile, they're not a replacement for dress shoes. You can get away with wearing sneakers with almost any off-duty outfit, and even with some unstructured, casual suits. Still, male sneakers aren't meant for every occasion, and oftentimes you want to be overdressed rather than underdressed.
And lastly, make sure you keep your sneakers clean. No matter how cool your men's sneakers are, they won't be suitable to wear on semi-formal occasions if they aren't spick-and-span. Sneaker cleaning includes eliminating odours, washing laces, brushing outsoles and using sneaker shields and shoe trees.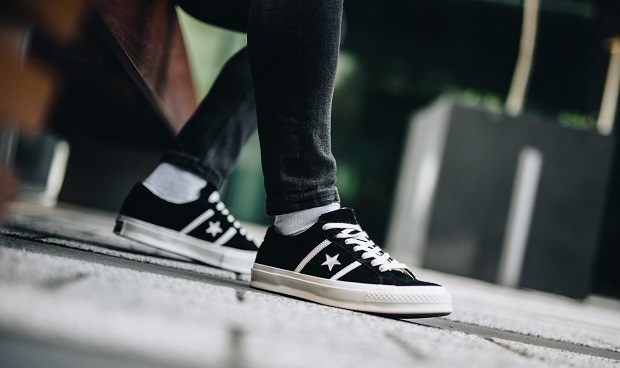 Must Have Sneakers Mens & How to Dress With Them
Converse, Chuck, canvas sneakers, or whatever you want to call them are the most versatile casual sneaker you can find. They work well with chinos, shorts and denim in pretty much any colour. However, many guys wear these sneakers to smart casual events or for work when they should be wearing a dress shoe instead. These sneakers don't work for every occasion and they should be worn solely on more casual events.
Then, you can go for refined luxury sneakers, which are a step up in the smart casual direction. These sneakers don't look like they belong to a teenager, and they can be worn with slim denim, tailored trousers, chinos and even casual unstructured suiting. If you want men's comfort sneakers that go great with formal wear, then consider getting a pair of Vionics or Eccos, as these brands offer models that have the appearance of something between a sneaker and a dress shoe. However, avoid wearing them with shorts, as they're bulkier. They go well with smart shirts, basic T-shirts and polos.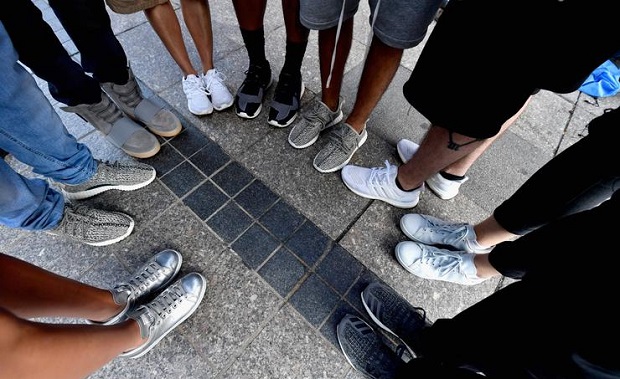 Next, you have the classic sports sneakers for men, which are the revolutionaries that have made sneakers as acceptable as they are today. Jordans and Pumps are the hip-hop sneakers that are usually either a big hit or miss with most wardrobes, so you have to pick carefully. The rule that you should buy something that fits your wardrobe is especially important here. You can pair them with tapered- and slim-fit denim, loose shirts and casual outerwear. They also go amazingly well with chino shorts in the summer. Basically, as long as you hit that sweet spot between a rapper and everyday citizen, classic sports sneakers are great. Personally, I like matching my sneakers with my top, just to show people that wearing Jordans can be purposeful and cohesive.
Lastly, there are the high-fashion designer sneakers, which aren't for the faint of heart. They're expensive, and getting louder as seasons pass by. Kanye West somehow manages to pull off wearing them consistently, and he usually matches them with slim denim that's gathered at the bottom, plus t-shirts with open plaid shirts. Alternatively, you can wear them with drapey, long blazers and singlets that make the look even edgier. Long, loose-fit t-shirts and black denim are a must-have if you want to wear high-fashion designer sneakers.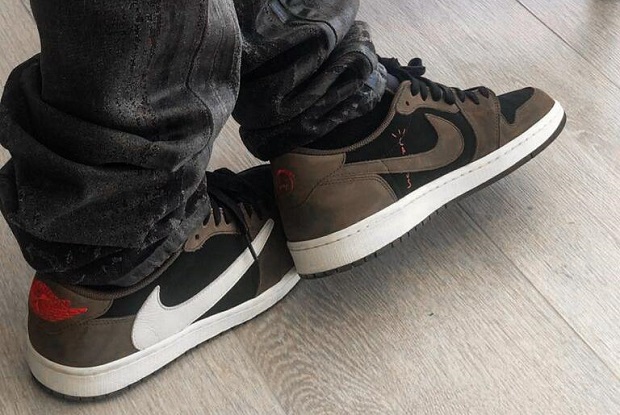 The key takeaway points:
Comfort is king, so make sure the sneakers provide the proper support for your feet
Avoid shoes that are super cool but may not look as slick in a few years
Pick something that matches your current wardrobe
Make sure your sneakers are nice and clean
Although you'd love to wear them with a suit, avoid doing that, there's a time and place for everything