ThruNite LED Torches: Durable Do-It-All Tools (Nothing Like Your Dad's Bulky Flashlight)
A strong flashlight is essential for roaming about your campground at night, but it's also useful for inspecting dimly lit places during the day. Bring one with you on your camping trip, keep one in your car, and know where you store the one at home as LED torches are the must-haves in emergencies.
In today's consumer market, the phrase "LED flashlight" has very much grown in popularity. It functions differently from incandescent bulbs in most ways since it doesn't emit heat and can endure a long period of time between charges, making it ideal for long camping excursions.
Furthermore, you won't have to worry about unintentional accidents because the LED bulb is fairly sturdy and can sustain considerable impact. However, because quality and price are inextricably linked, buying a decent LED flashlight will not be as cheap as certain incandescent torches.
About ThruNite
ThruNite is a company established by a prior college dropout. He dropped out to follow his goal in south China, but he encountered several hurdles. Despite all of that, he persisted in studying and honing his skills in order to become an expert in LED products, in which he saw huge promise.
When he began to battle for his idea, he titled it ThruNite, which is short for "Through Night," to describe the firm as one that helps people live better lives by providing inexpensive and high-quality products. Thus the well-known brand slogan: ThruNite, leading you through the night.
The founding of the firm on August 6th, 2009 marked the beginning of his ongoing dream quest. As a consequence, he designated Thursday as ThruNite Day in order to commemorate the initial purpose of this firm, recognize its present success, and provide an opportunity to engage with consumers. This is where ThruNite Thursday got its name.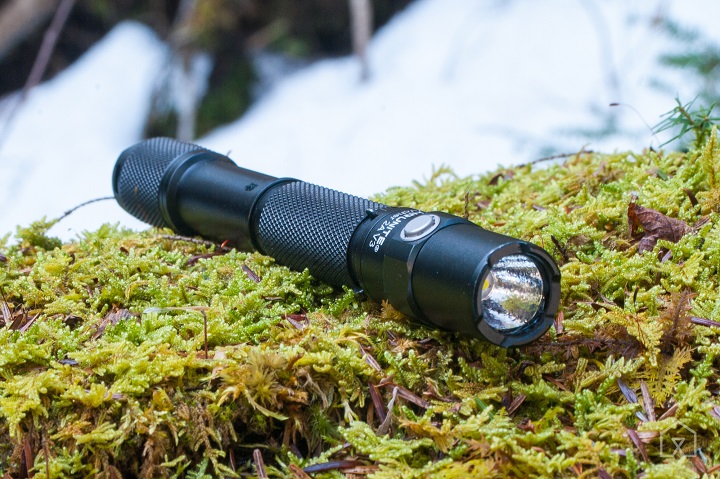 ThruNite began in Dongguan, Guangdong, and two years later relocated to Shenzhen, China's most dynamic city, with a global goal. ThruNite now provides rapid delivery from localized Amazon warehouses in the United States, Canada, Japan, Germany, the United Kingdom, France, Italy, Spain, and China, in collaboration with the most efficient logistics systems such as Amazon, FedEx, TNT, and DHL.
New products are introduced every two months on average, with a focus on excellent quality and low cost. If you trek on difficult and rough terrains, the convenient thrunite led flashlight would be the perfect purchase because they are fairly sturdy and can survive high-level impact.
The ThruNite Line of Products:
Tactical Flashlights
A tactical thrunite flashlight is useful for a variety of reasons, including self-defence and military usage, survival, hunting, and even camping. It is primarily intended for tactical (military or police) usage. As a result, many tactical flashlights are intended to be fitted to a weapon for low-light shooting as well as self-defence if necessary.
You may be asking what the difference is between a regular flashlight and a tactical flashlight. The distinction begins with its origins and development since it was initially designed to be used in combination with a rifle to aid with target identification in low-light conditions. For better aim, a tactical flashlight was mounted to the gun rather than a separate flashlight.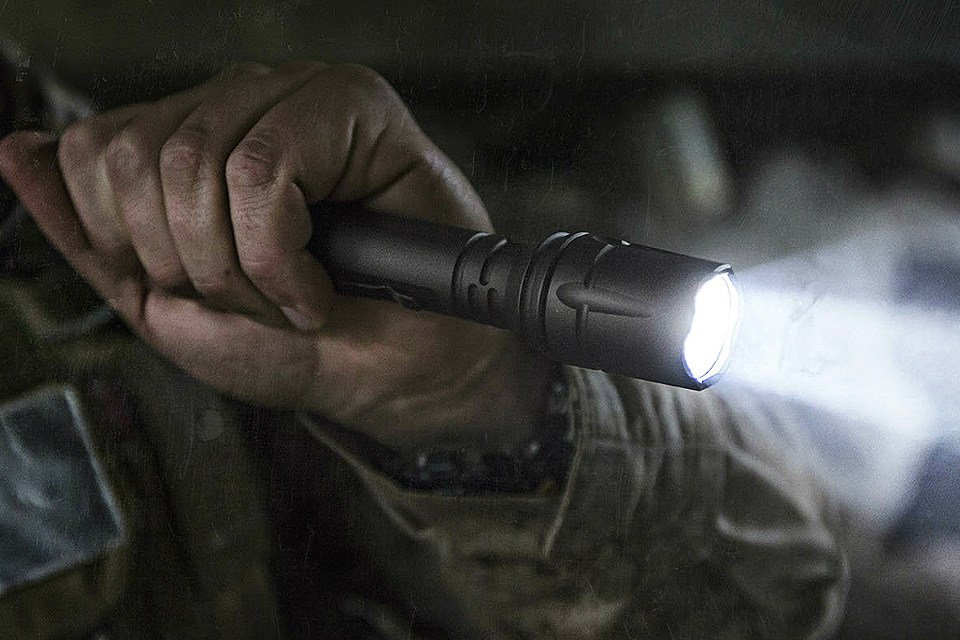 HeadLamps
Nowadays, no hiking, hunting, or camping excursion is complete without a light. Headlamps are excellent multi-purpose equipment to have on hand on any trip, but is there such a thing as the finest headlamp on the market? No, not at all. Headlamps are chosen based on what you require and how well they fit.
The first thing you should ask yourself is what you'd be utilising the thrunite flashlight headlight for. We'll go through some common instances in more detail below, but this is what drives the decision-making process. Headlamps have a plethora of functions that might be perplexing. Knowing what you intend to use the headlamp for can assist you in selecting the appropriate headlight.
In addition, if you feel that variety is the spice of life, you'll love a headlamp with a choice of brightness settings. The good news is that most of them include brightness settings, both high and low, which comes in useful when you're switching between staring at your hiking buddy and down at the route. Some headlights have three settings, while others contain a strobe and a red light.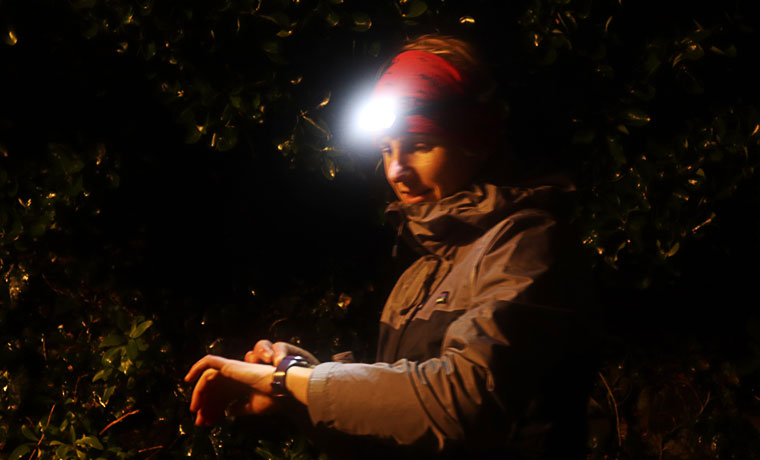 Penlights
Penlights are not only useful for medical personnel but may also be used in everyday situations. Everyone can possess a thrunite led flashlight penlight because it is not only convenient but also incredibly functional, much as a regular-sized flashlight. And for those who are unfamiliar with this product, it's a type of flashlight that is generally very small in size and resembles a fountain pen. Same as any other flashlight, it may be used to aid you in the dark. The sleek form of this type is one of the reasons why it's popular. It will fit virtually everywhere, so you won't have to worry about weighing you down.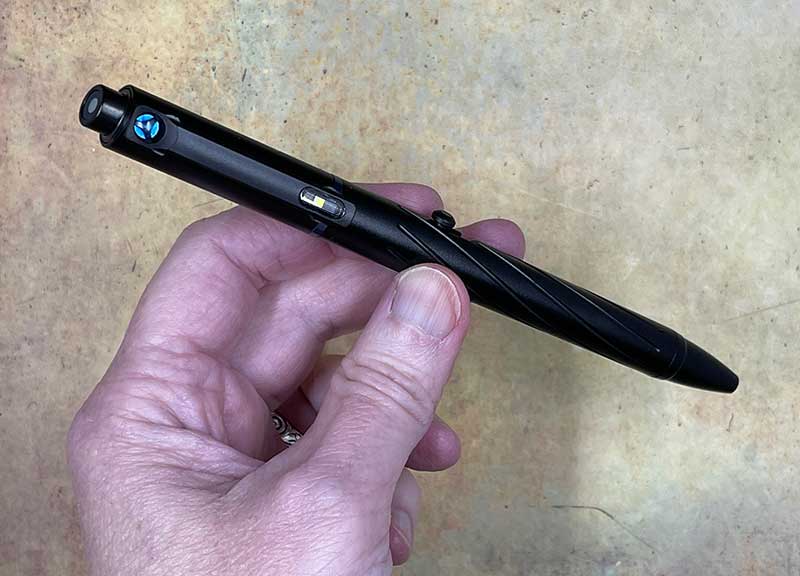 Keychain Lights
For an even more convenient source of light, learn about the thrunite keychain lights. These torches attach to your keychain or pocket and provide a useful source of light when strolling back to your car in the dark. An EDC keychain flashlight may be used for a variety of purposes, and it's better to have at hand and not need it than to need one and not have it.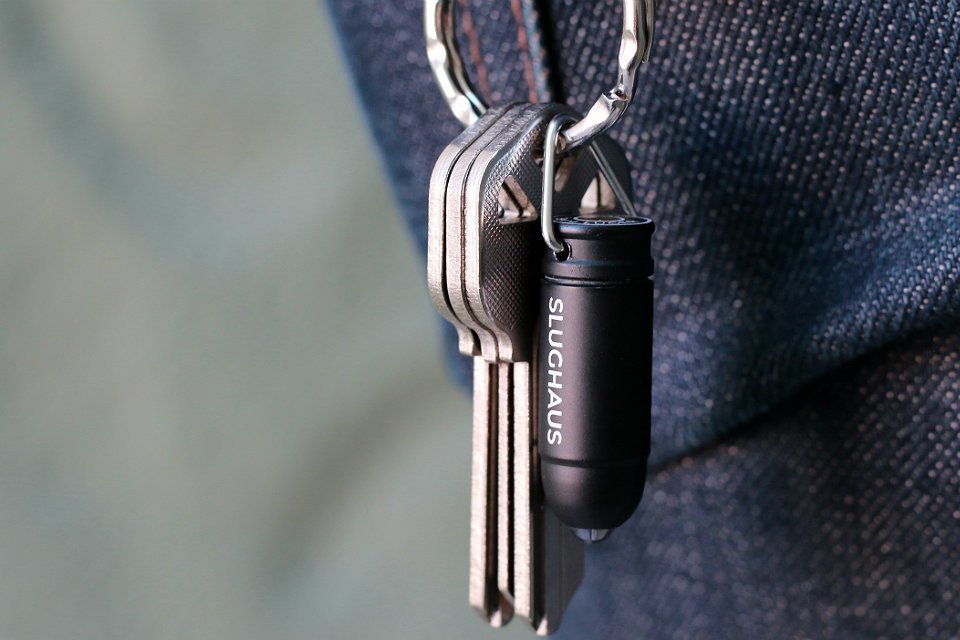 Battery Type: Rechargeable vs AA Flashlights
As flashlights become more popular, the rise of rechargeable flashlights has sparked much debate about which type of flashlight, rechargeable or non-rechargeable, is preferable for EDC, emergency, and camping applications.
Modern rechargeable flashlights have advanced to the point where they outperform non-rechargeable flashlights in terms of performance, lifespan, and dependability. Both technologies perform admirably, and there are instances where either would be an excellent choice for a flashlight. We need to take a deeper look to see which of these flashlight technologies offers the most benefits for usage in the field and even around the house.
Historically, rechargeable flashlights were unreliable since they did not keep their charge for too long and they also required a long time to recharge. Many of these elements of rechargeable flashlights have evolved as battery and LED technology has advanced. The advancement of LED technology has brought strong illumination into the range of long battery life so you have a variety of rechargeable options of thrunite led flashlight. The evolution of rechargeable battery technology has enabled these batteries to match, and in many cases exceed, the capacity of non-rechargeable batteries.
They're easy and convenient to handle, as they can be charged by a USB port on a computer, in your car, via mains power, or even via a solar charger. Furthermore, they are environmentally benign since rechargeable batteries may be used several times as compared to non-rechargeable batteries, which are only used once.
While there are several advantages to using a rechargeable flashlight, you cannot deny the dependability of our AA flashlights. AA flashlights are notable not just for their small size, but also for their easy power source, surprisingly high brightness output considering the batteries, and impact durability to regular wear and tear.