Swimming Pool Fun: The Secret is in the Accessories
The end of summer is certainly not pleasing everyone, especially not to the pool enthusiasts. Thankfully, the variety of innovations we're surrounded by nowadays have made it possible to extend pool season up to half a year more so chilly days no longer have to be the party-breakers.
What this means is other than making use of handy products like heat pumps, gas heaters and solar pool covers, having extended swimming season you ought to invest in the right swimming pool accessories too to extend the fun.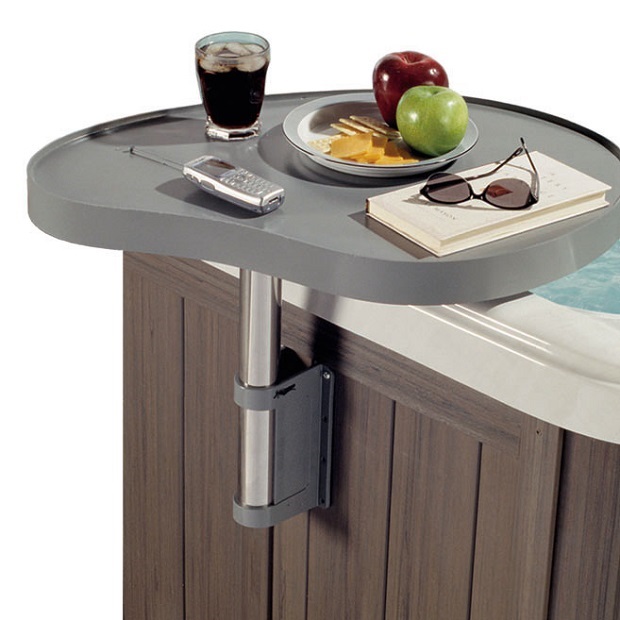 Of course, fun means different things to different people, but as any pool fan knows one of the age-old problems when swimming is having the favourite foods, drinks and snacks at hand. It's one of life's great pleasures to stop, have a sip of a savoury drink, relax, then continue with the laps.
Luckily, there's the item called caddy box easy to install within reach, and it features swinging motions toward the pool and away for easy access. Another similar piece is the convenient smartbar with drawer, equipped with a slip-resistant tread so you don't have to worry your valuables would slip away.
Other than providing you with plenty of space for your treats, you have room to store your more than essential devices, like a phone or tablet, books or even towels. If you want to extend your comfort, then you should get your inflatable pool hammock.
You wouldn't waste time converting it into a pool float, but you'd also make use of it when wanting to have your workout for the day, using it as an exercise saddle. Another great addition particularly for autumn pool days is a towel warmer, so you don't have to dread catching a cold when getting out of the pool.
Okay, fun swimming pool accessories aside, there are the practical ones too, designed to save you from the extra effort needed to maintain the pool and save you more time for the swimming afterwards.
Let's face it, hygiene is a must when it comes to pools to be able to keep bacteria at bay, and having the right set of cleaning accessories would help you keep debris, body fats, oils and dirt away from the filter and water.
While a spray filter cleaner allows you to keep all cartridges filters clean, a vacuum is another must-have that would save you both time and money in the long run thanks to the efficient cleaning.
As soon as you're ready to end the swimming season, treat it with a winteriser to prevent it from going green.